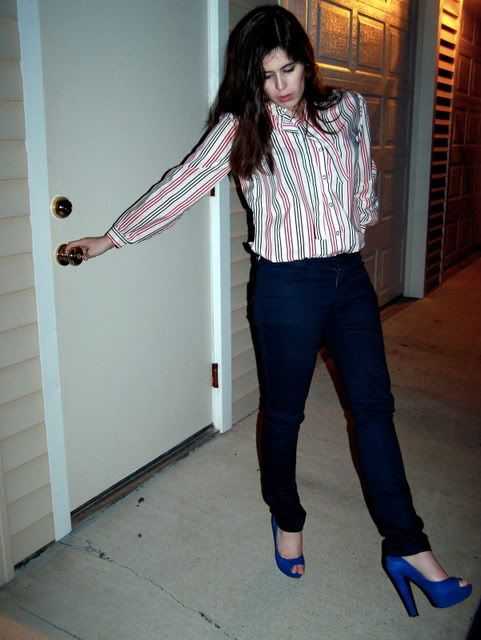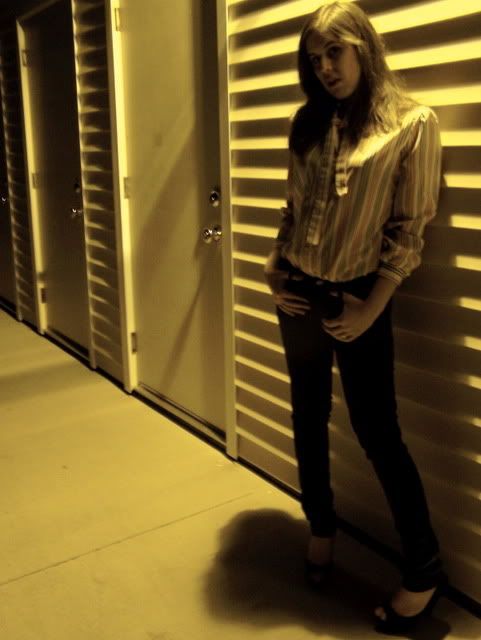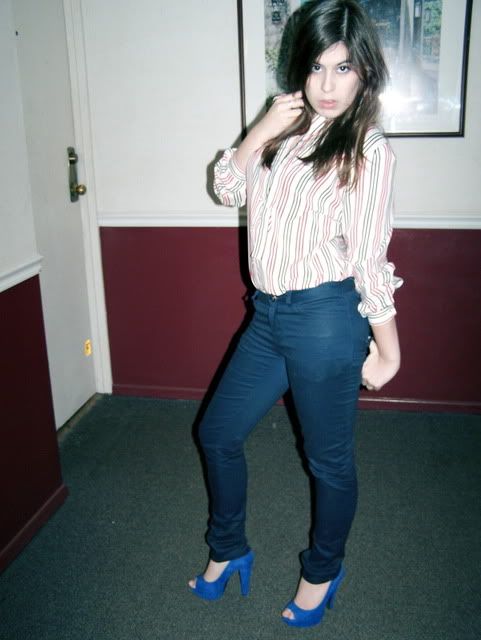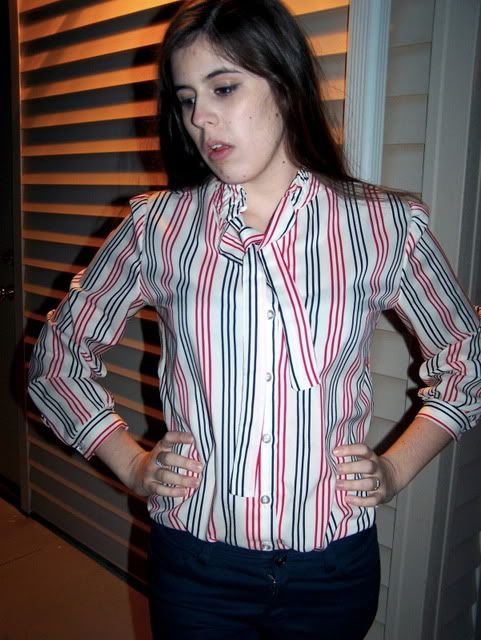 Vintage blouse, Erin Fetherston for Target skinnies, and Aldo Segura platforms.
My boy and I were out taking a walk to see the giant moon when we decided to mess around with the camera. Actually, when were inside snapping some shots a girl in one of the apartments yelled "There's something flashing in the hall!" Embarrassed we ran outside.
I wore this outfit out to lunch with my Momma, but then had to change when I went out for the night. Unfortunately, I didn't get any shots of that outfit.
I'm totally in love with this button up that I got for $2 at Salvation Army, it's definitely from the 80's. You can't tell from the photos, but the collar is pleated and so romantic! It was nice to inject some color back into what I've been wearing.
Well I'm off to bed, I have to prepare for my three year anniversary with the boy!
xoxo,
Morgan