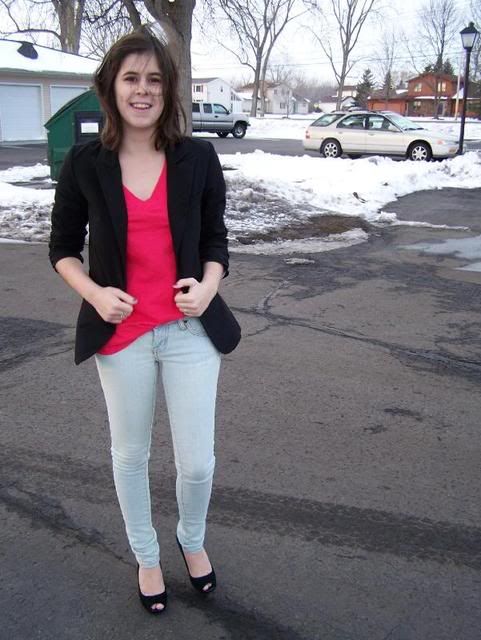 While romping around the mall the other day with the boyf, we decided to go into Old Navy which is somewhere we never go. That's when I came across this ginormous pile of v-necks that were on sale for 5 bucks. This neon pink one was the first to catch my eye. 
It's the perfect thing to cure the winter blahs...those days when there is nothing but gray. It really pierced a hole in my gray day. :-)
Just got the mail. haha.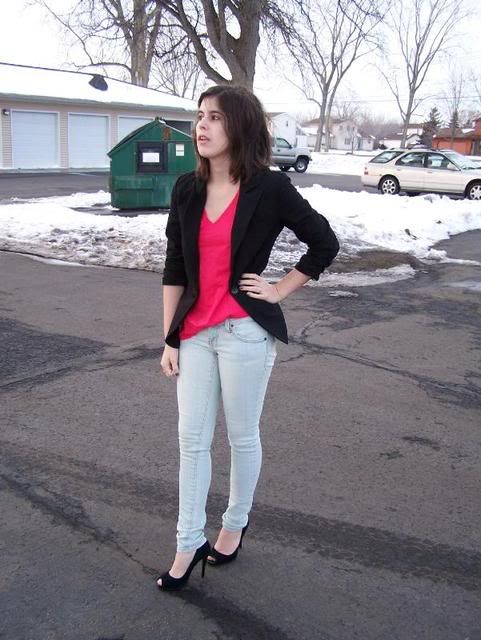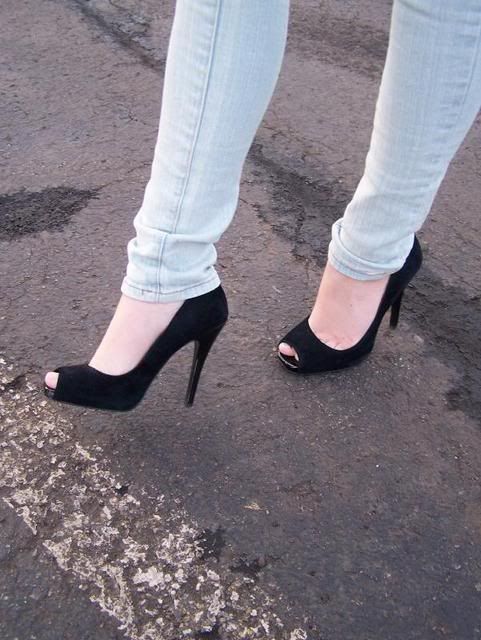 Boyfriend blazer- Charlotte Russe
Tee- Old Navy
Light blue skinnys- Zana Di Jeans
Suede pumps- Aldo
I have a ton of homework to do ughhh. Better start that...
x0x0!