Hi! It's been awhile. BUT now that I'm back on a normal schedule, I'll be updating every day and at the LEAST every other day.
Today I woke up extremely exhausted and I didn't feel like getting dressy.
Excuse the mess in my apartment in the pictures, I'm in the middle of rearranging everything.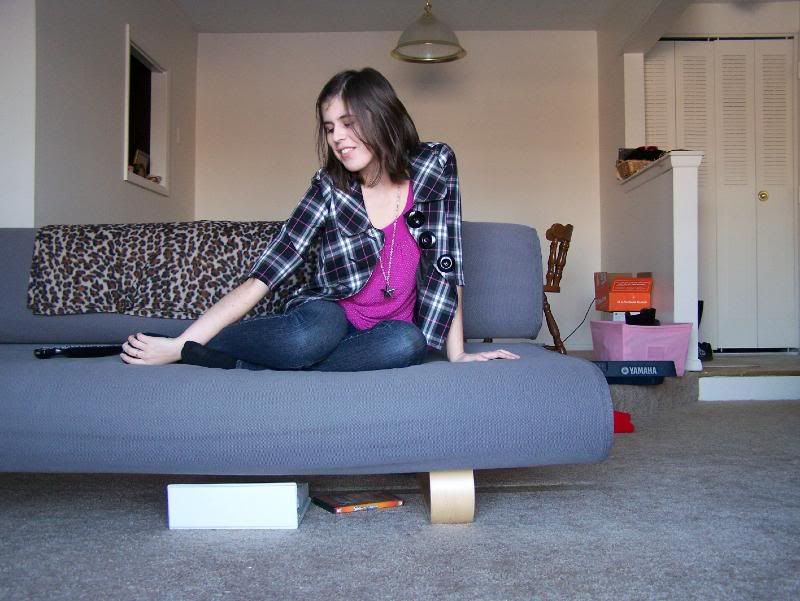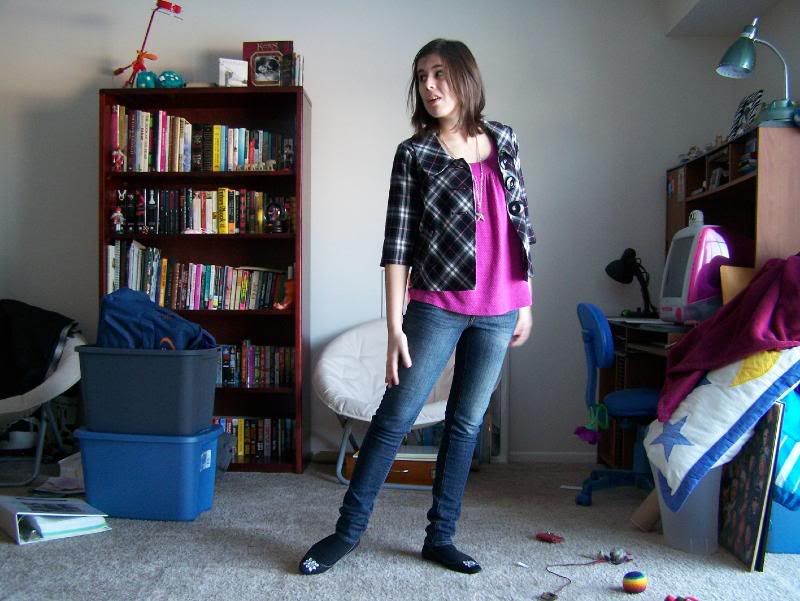 I'm gathering quite the collection of jackets you can just throw over anything, but I think this one is my favorite. It's easy to dress up or down :-) Plus it was only 20 bucks.
I love my couch but sometimes it's so uncomfortable.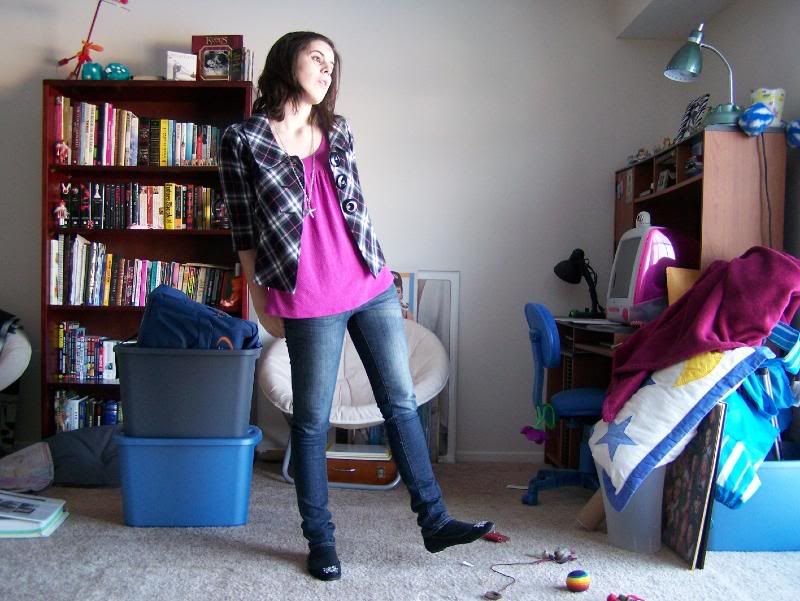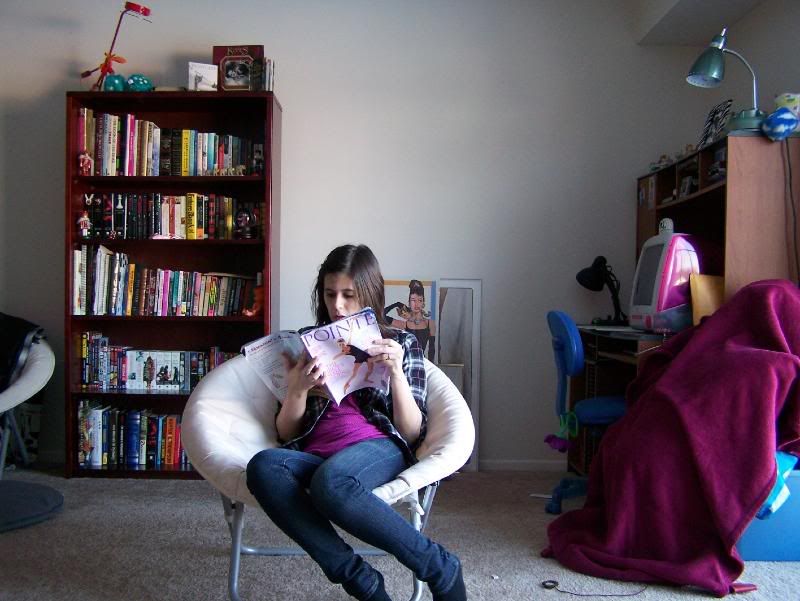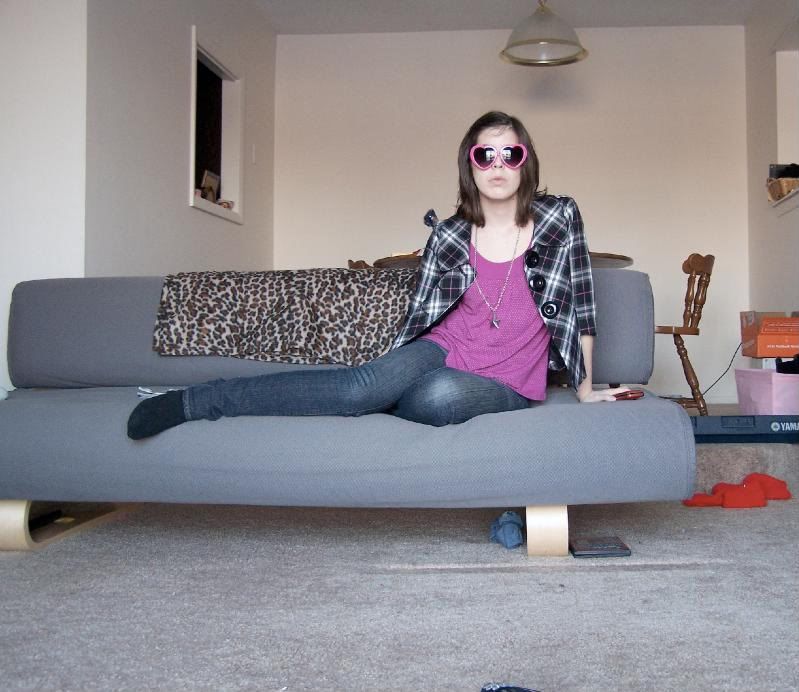 Jacket- Burlington Coat Factory
Baby doll shirt- Rainbow
Jeans- Charlotte Russe
Necklace- Vintage
Jeweled flats- from TJ MAXX
Socks- St. John's Bay
Some of you may recall the Aldo shoes I posted about in my after christmas list entry. Well...they ended up being 50% off. Here they are!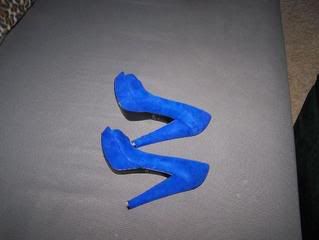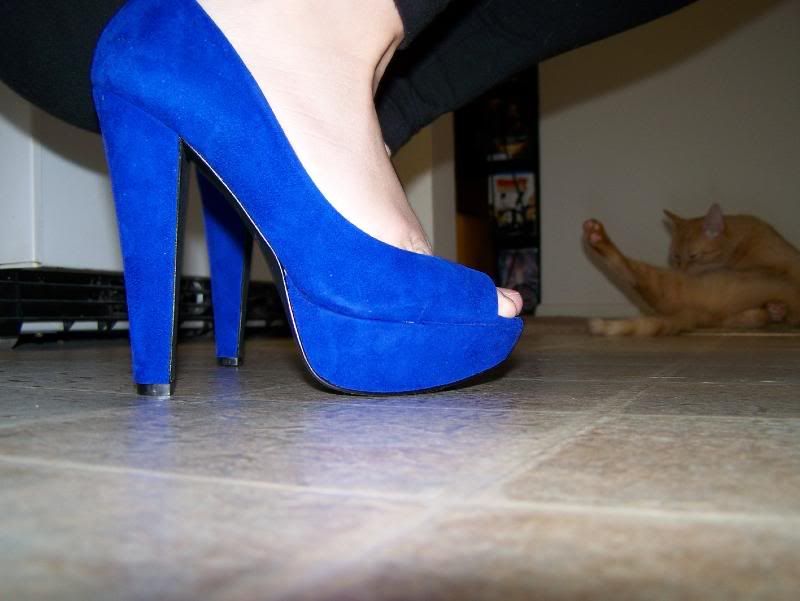 (Sorry about my cat licking himself)
You think the shoes were a good purchase? I'd love to hear something from you.
Have a lovely evening xoxoxo