Today I was feeling uninspired, so I decided to break out this t-shirt dress I haven't worn in awhile. I forgot how much I liked it and it's rich blue color. The only thing wrong with it is it seems to have a permanent deodorant stains. I washed it a bunch of times and they haven't come out :(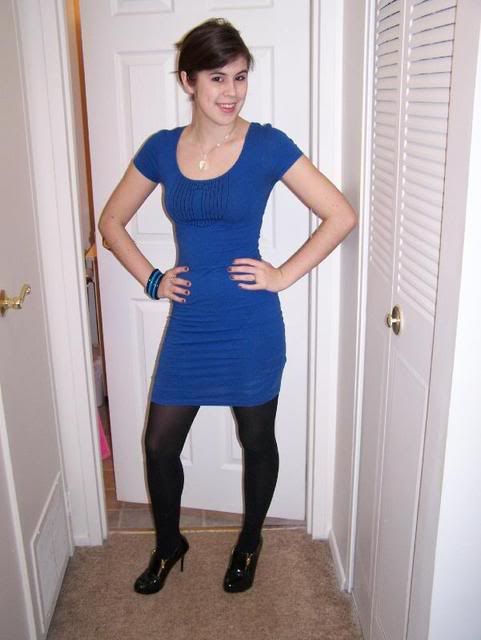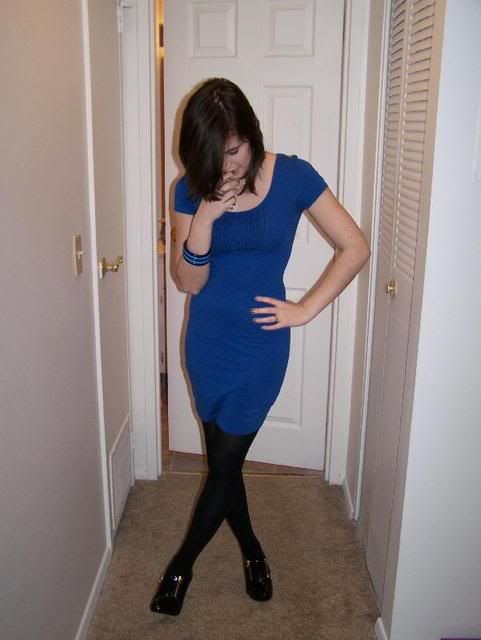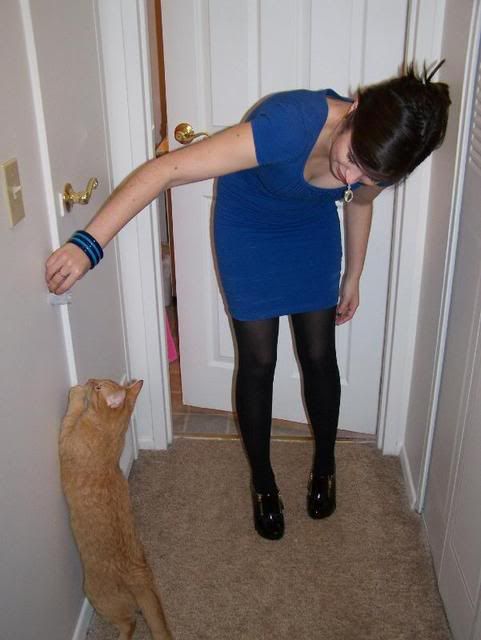 Playing with my kitty.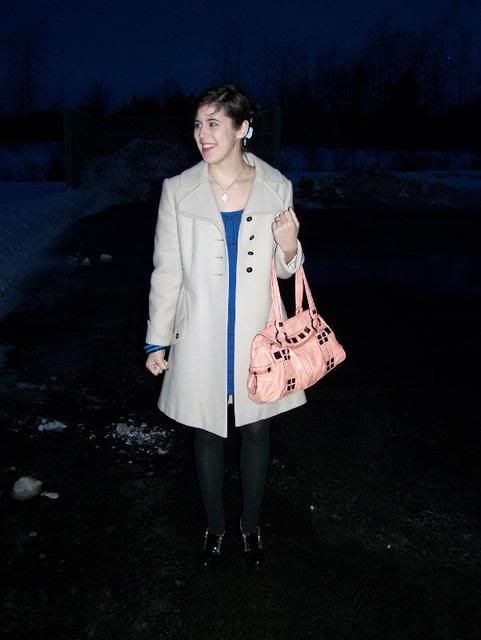 This is my favorite coat. It's 40 years old and still in perfect condition. I got it for a steal on ebay!
Tuxedo t-shirt dress- H&M (purchased on clearance yay)
Tights - Target
christian louboutin lookalike booties- Forever 21
Bag- Kathy Van Zeeland
Sorry for the semi-uninspired post and mediocre pictures. More tomorrow! xoxo