Today as everyone knows was Valentine's Day. Brian (my boyfriend) and I went out to dinner at one of our favorite restaurants. Check out his
blog
for a review of our meal, it should be up on Tuesday. :-)
Some of you may recognize this dress from my New Year's outing. I love it so much I had to wear it for a special occasion again! I also decided to brave the 25 degree weather with bare legs.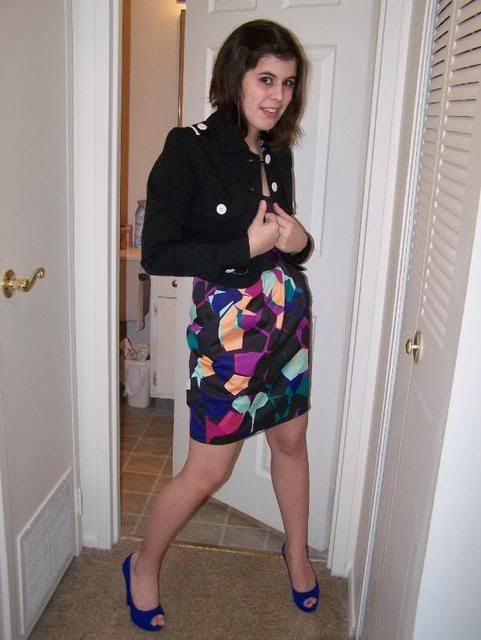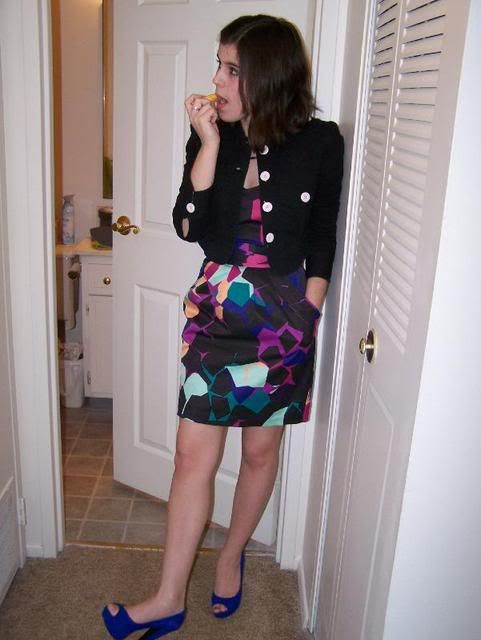 I also wore my new shoes!
Dress-H&M
Mock military jacket- Luella for Target (loved that collection!)
Shoes- Aldo
Magnetic necklace- a gift
Also, I was very saddened this week by the suicide of Alexander McQueen. The fashion world just lost a great designer and icon.
Hope everyone had a wonderful Valentine's Day! xoxoxo