Today Brian and I actually went out to run errands before dark! Oh my god! So I coaxed him into taking some pictures of me outside. And yes, it was cold!
I wore my new boyfriend jeans that I posted about a few weeks ago. They were very nice I'm happy I got them.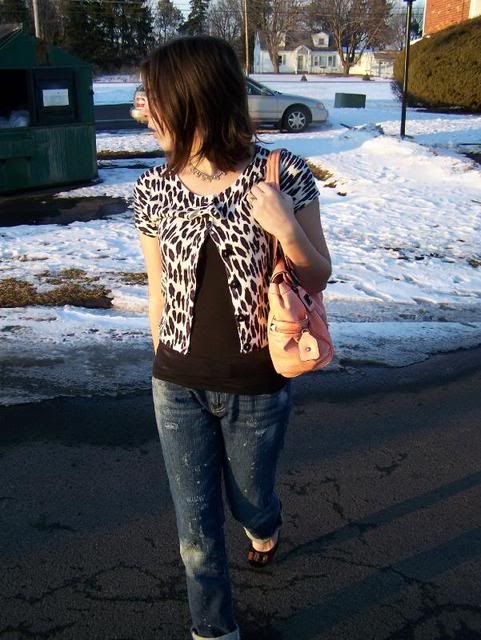 My ankles hurt so much from my super tall heels I wore yesterday. So, today I wore some cushy comfy flats.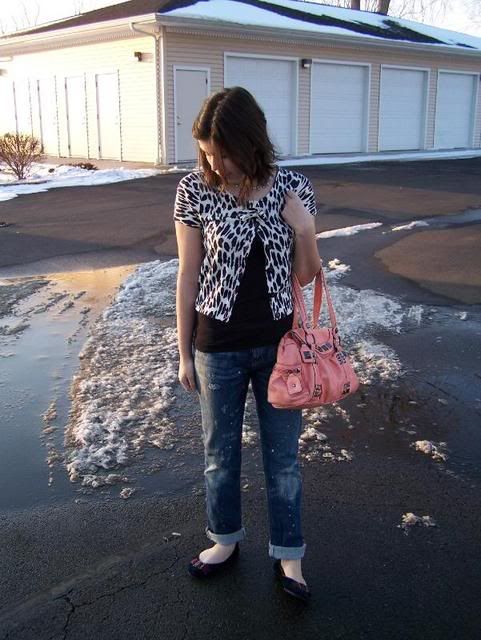 Also this is the first post where I have one of my purses with me. Sorry I didn't get a better shot. It's one of my favorites.
Bag- Kathy Van Zeeland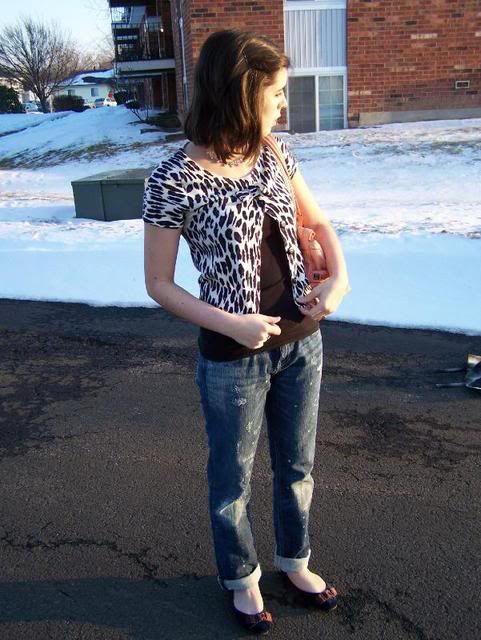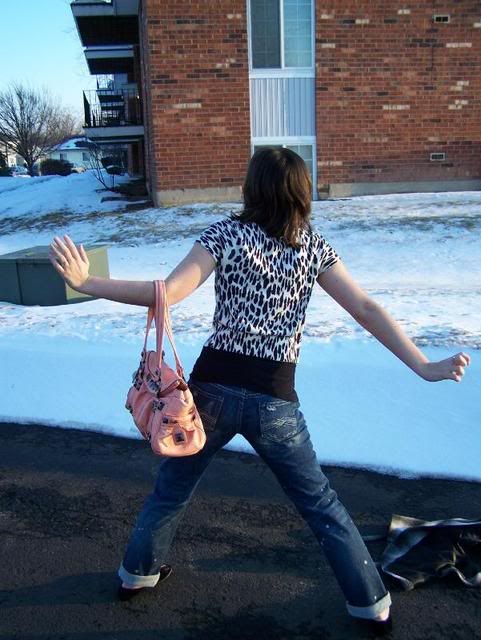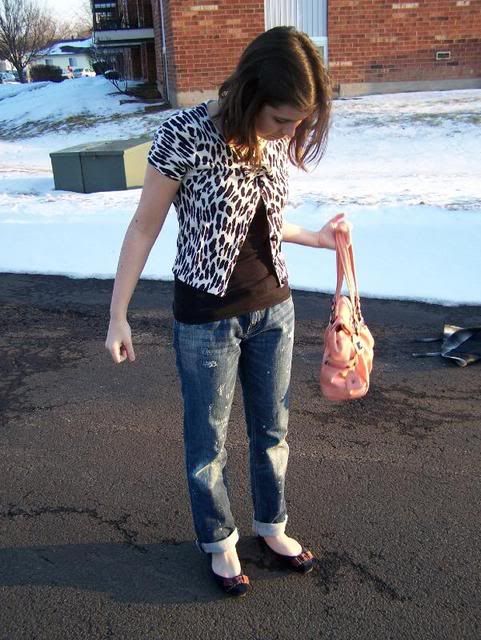 You can't really tell from the photos but the spots on the cardigan are purple.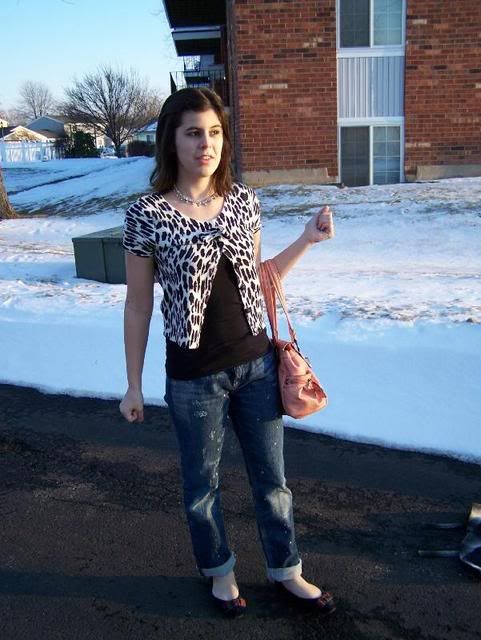 Tank and purple leopard cardigan- Charlotte Russe
Jeans- Express
Flats-Forever 21
Necklace-Vintage
Have a wonderful evening xoxo