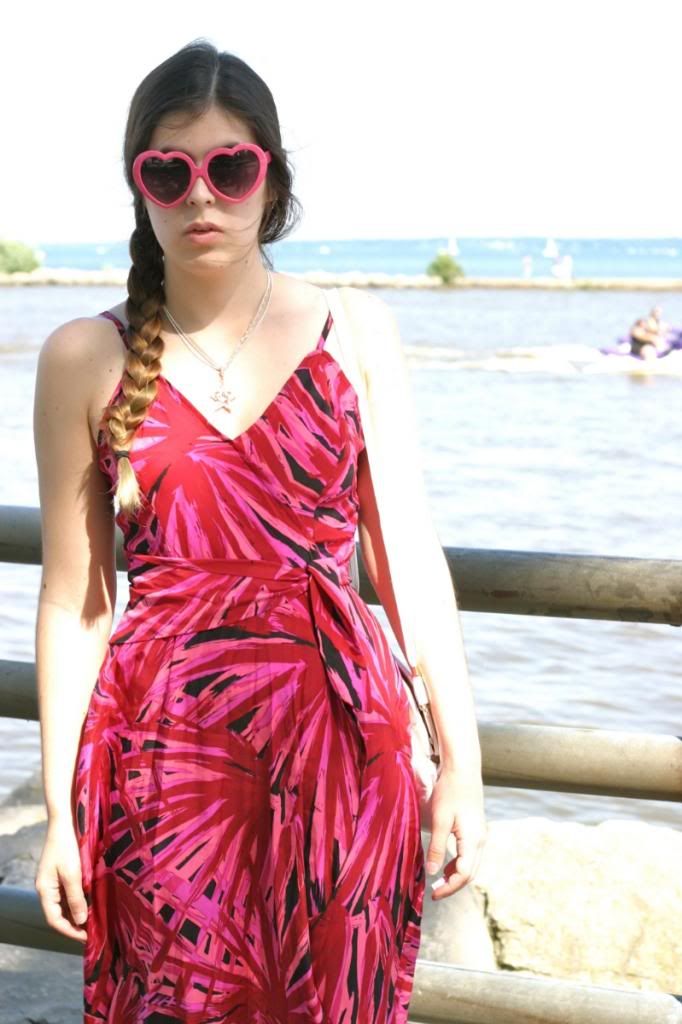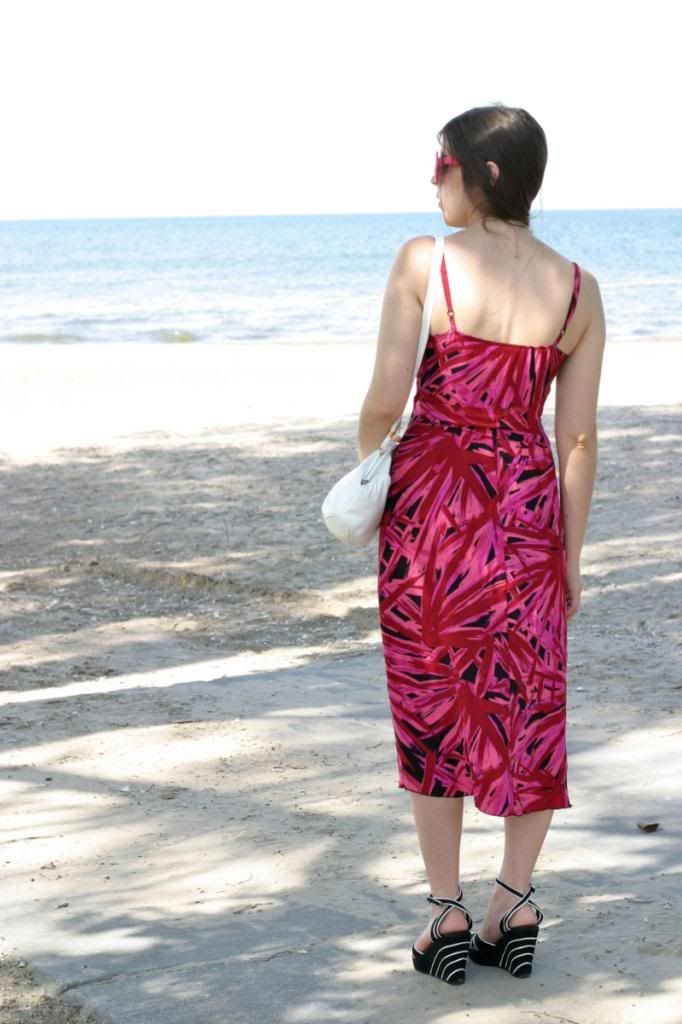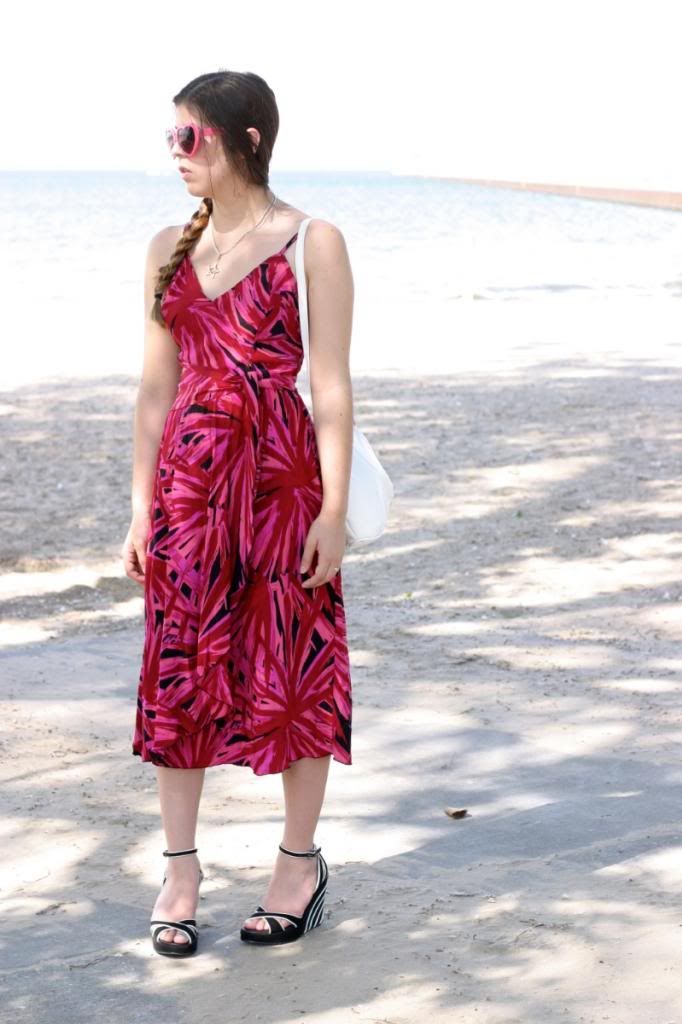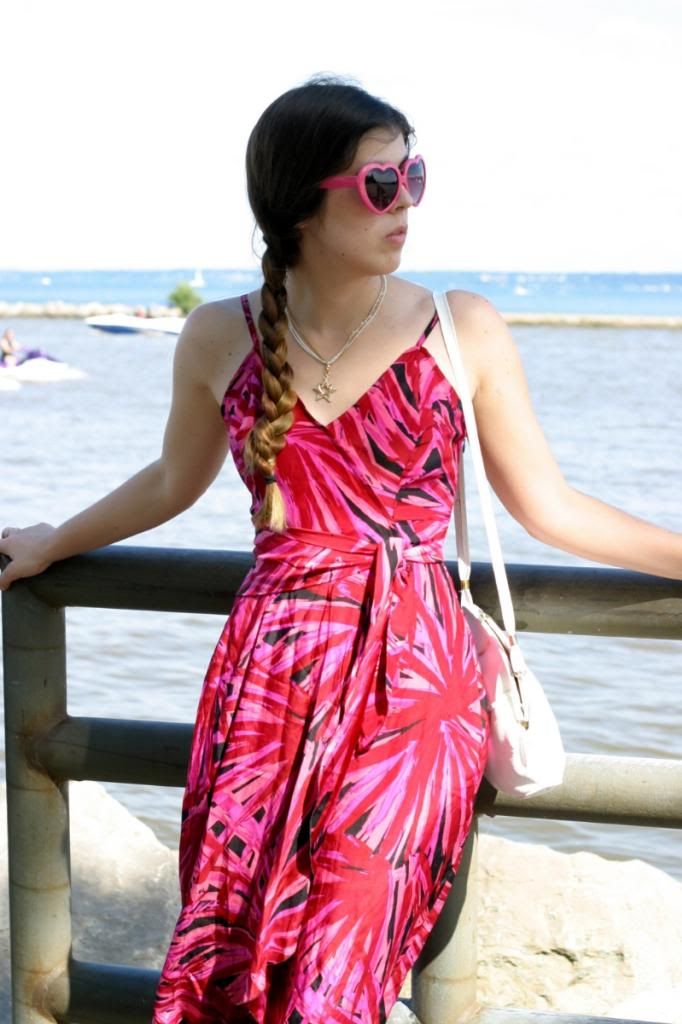 Vintage Betsey Johnson silk dress, Rue 21 sunglasses, vintage purse, Candie's necklace, and Restricted Footwear wedges.
Where has the time gone? Where have I gone? It seems like I was just updating this telling you all that I was going to update more regularly. Since July has started, life has been a whirlwind. I'm super-afraid that summer will go by too quickly before I can even enjoy it. The weather hasn't been too great here and it's bumming everyone out.
Brian and I took a trip to the beach for a relaxing Sunday on a seemingly sunny day. We were worn out from being out late the night before. We just wanted some down time. Well, even though the weather looks nice in these photos, it wasn't. Sure the sun was out, but it was so humid. I could barely breathe and it made the temperature feel much hotter. We ended up ditching the beach to go eat some gross yet delicious food at IHOP.
I was so excited to give my new Betsey dress a spin. It's a little long on me, but I don't care. The silk feels so luxurious and it's perfect for summer.
I hope you all had a great holiday last week and are enjoying some summer weather!