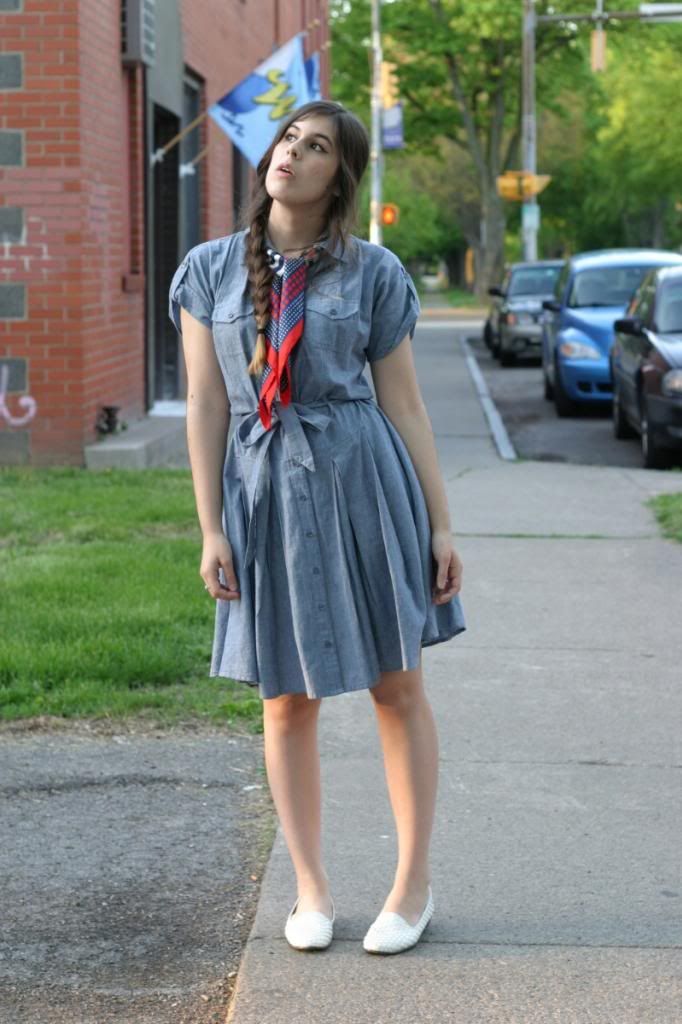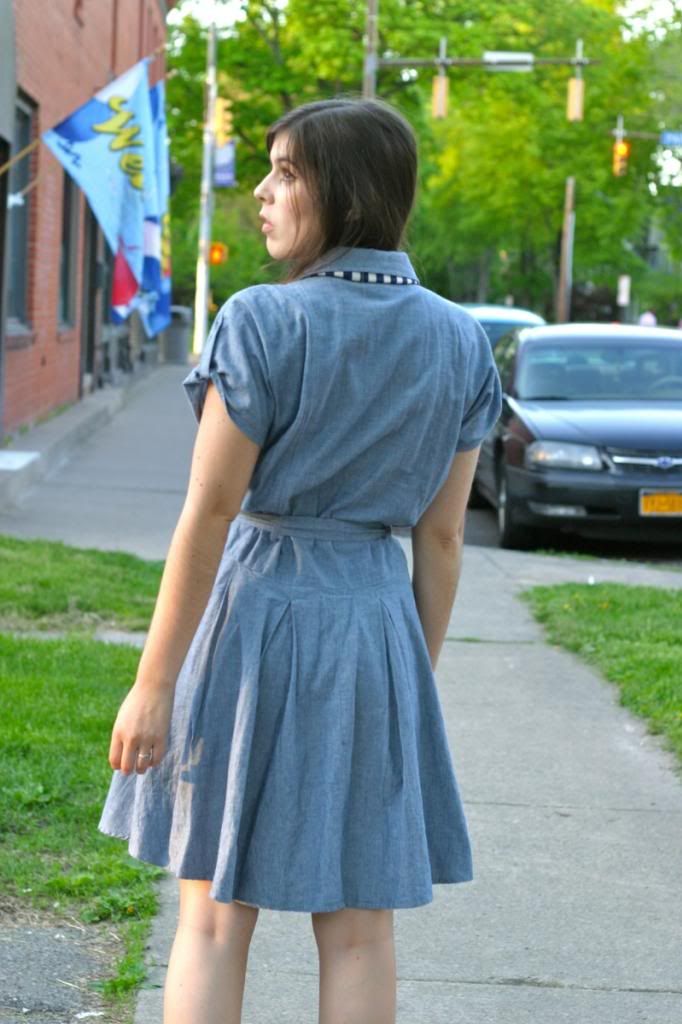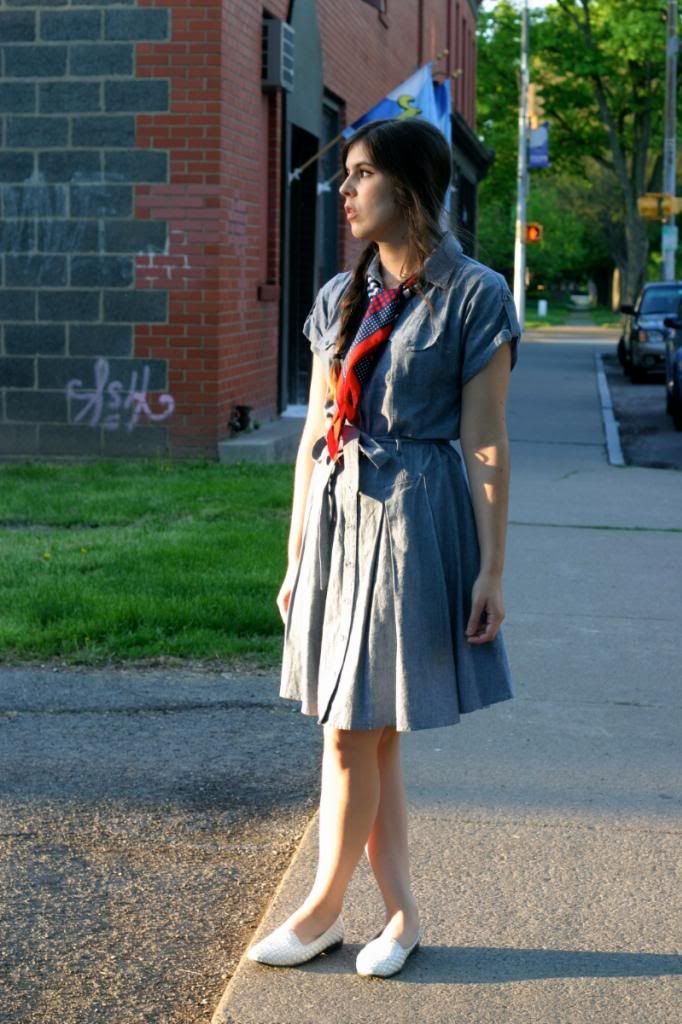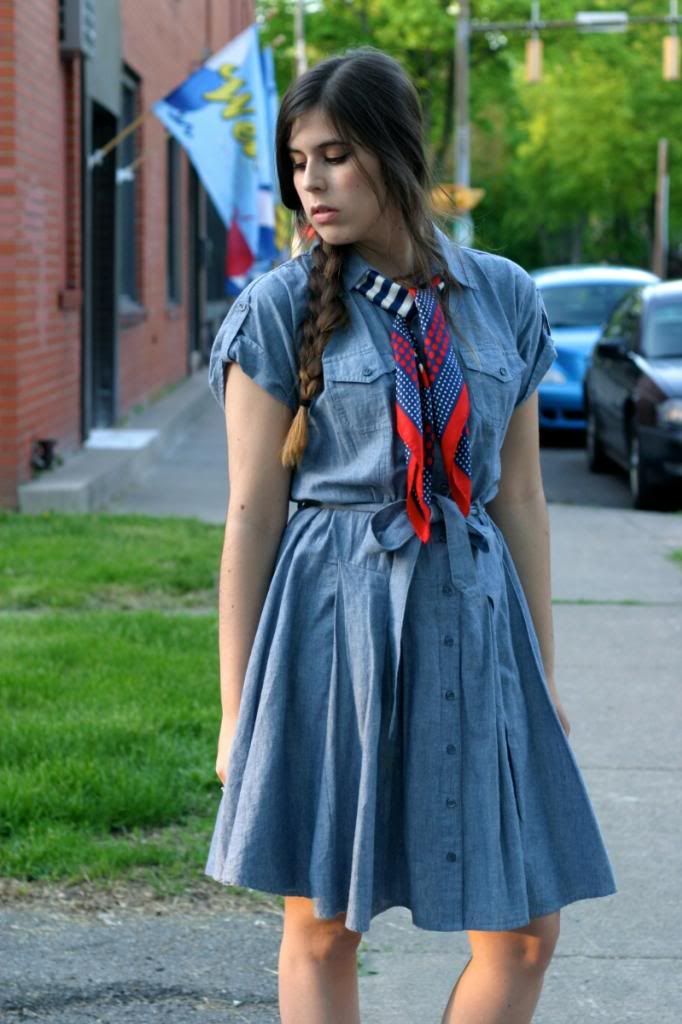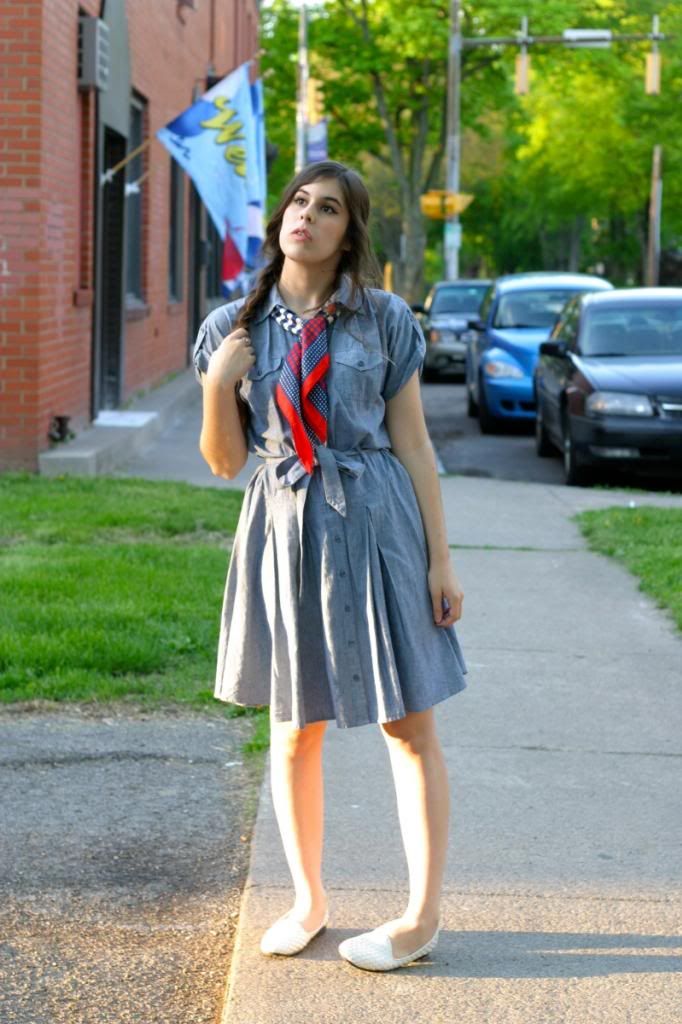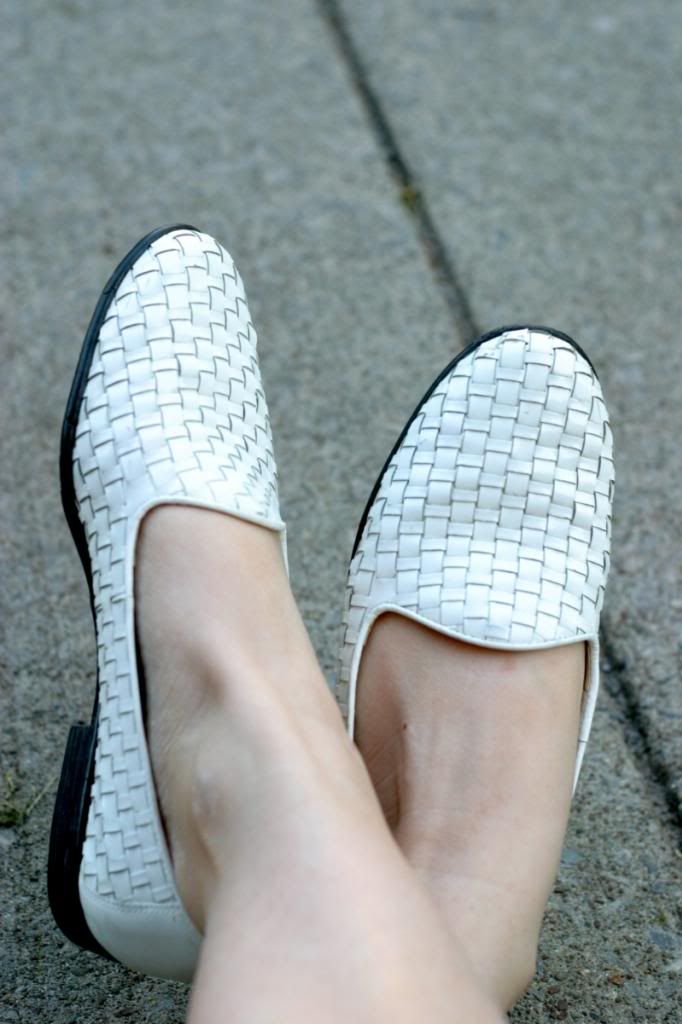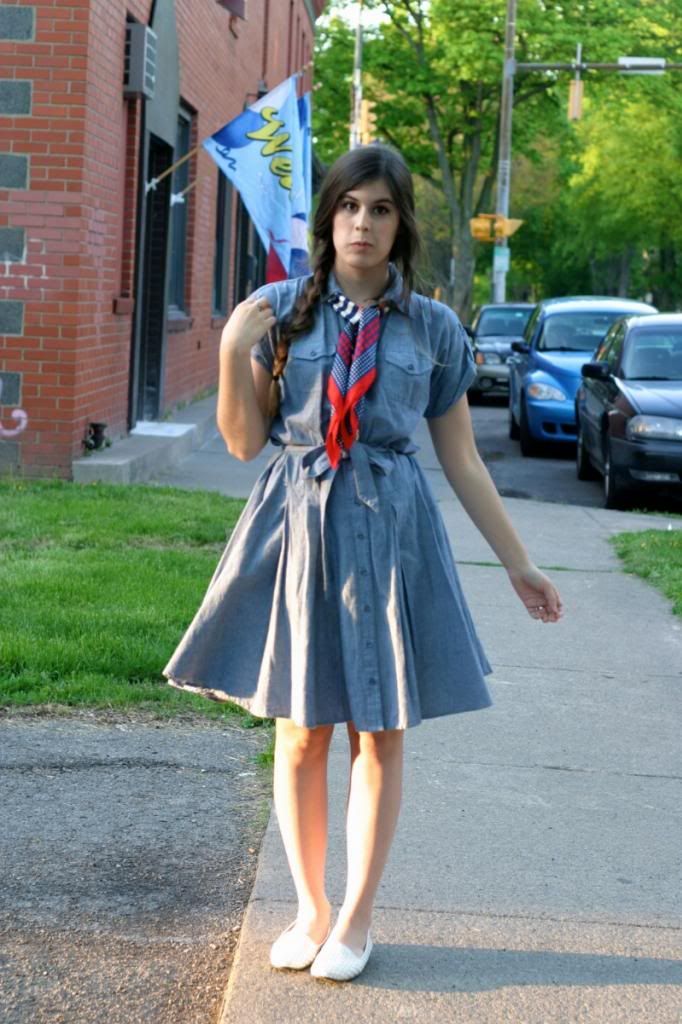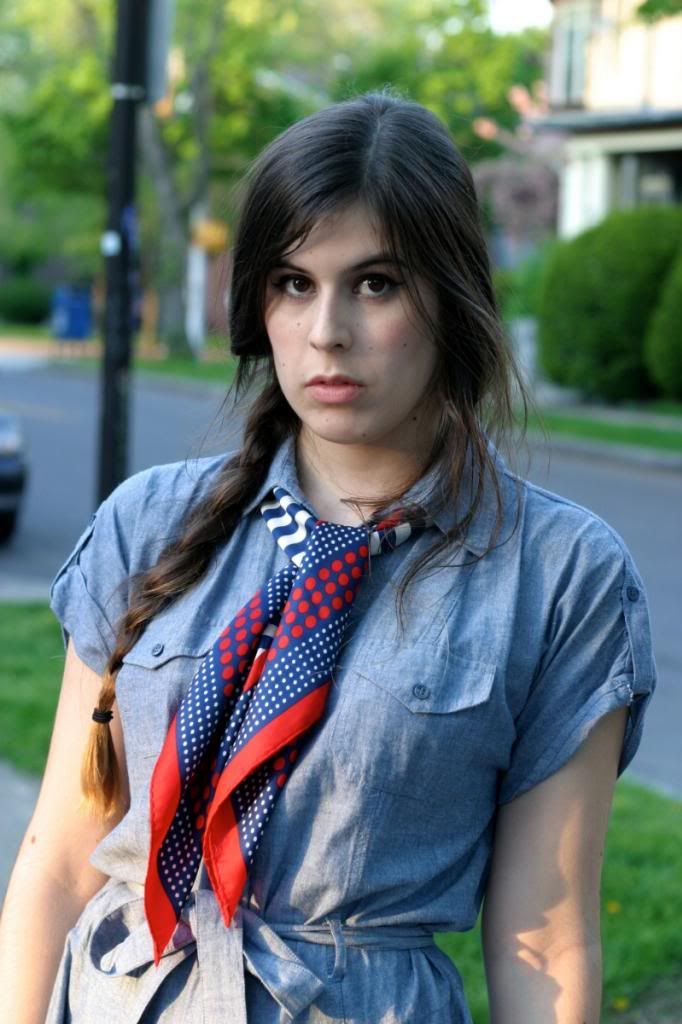 Thrifted chambray dress, vintage silk scarf, and thrifted leather flats.
Warmer weather always makes getting dressed a million times more fun. I can throw on one of my comfy dresses and dress the outfit down with flats or up with heels. For this look I went for a comfortable, casual, and fun look. I love this dress; it's got such a vintage flair to it. The chambray gives it a touch of the present. I almost went out the door without the scarf, but when I saw it hanging all lonely in the closet I put it on. Very unintentionally patriotic - red white and blue is perfect for the spring/summer.
The last thing I want to talk about are these flats. I've never owned a white pair and bought these at Salvation Army on a whim. I've been missing out - white flats go with everything! I've been wearing them non-stop since March. They especially look good with white and blue. If you don't have a pair, you should. I never thought I needed them, but I was wrong!
I hope you had a great start to your week. Monday is my Sunday, so I'm back to work tomorrow.