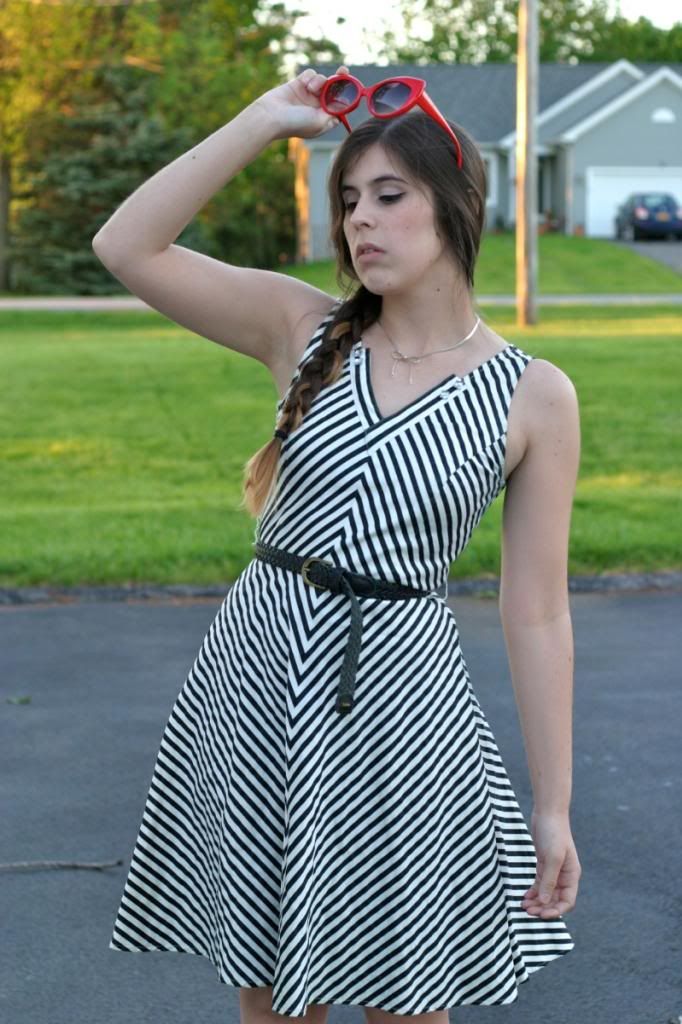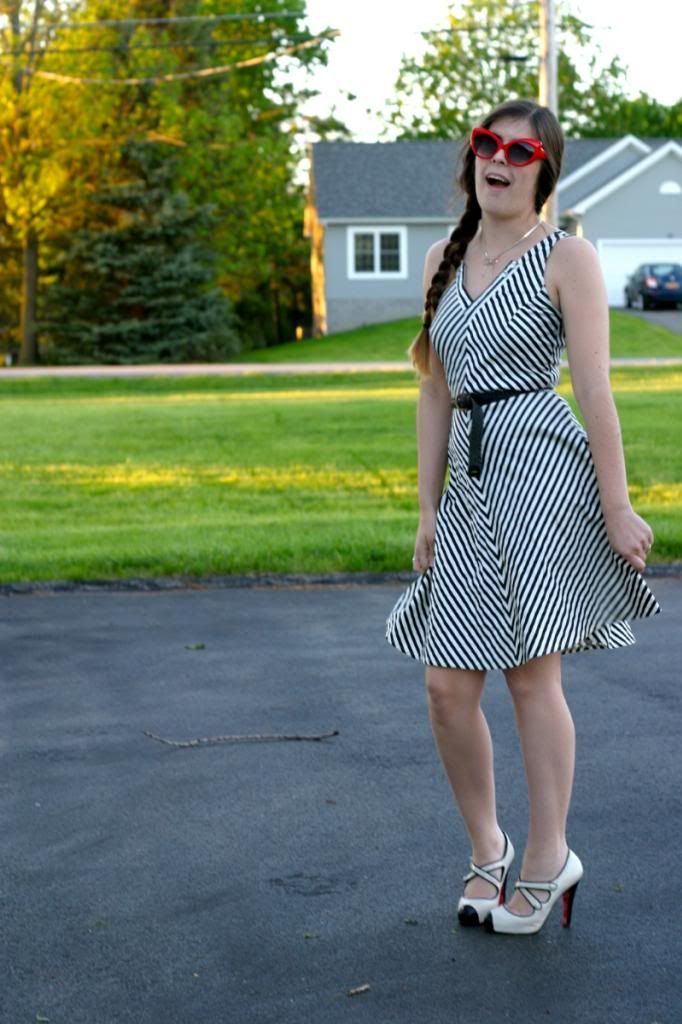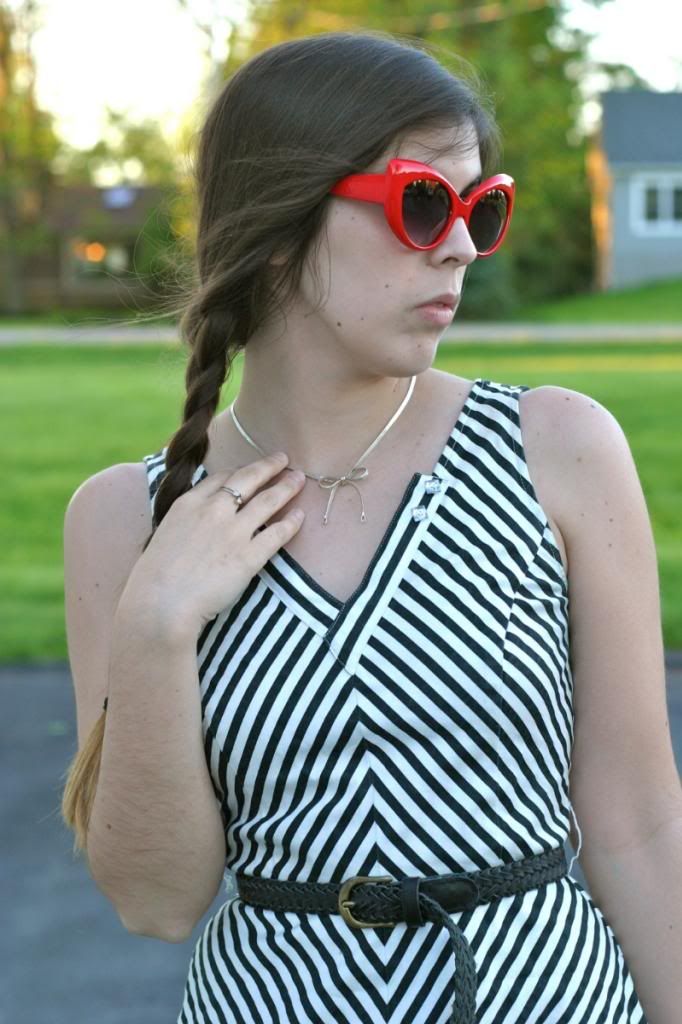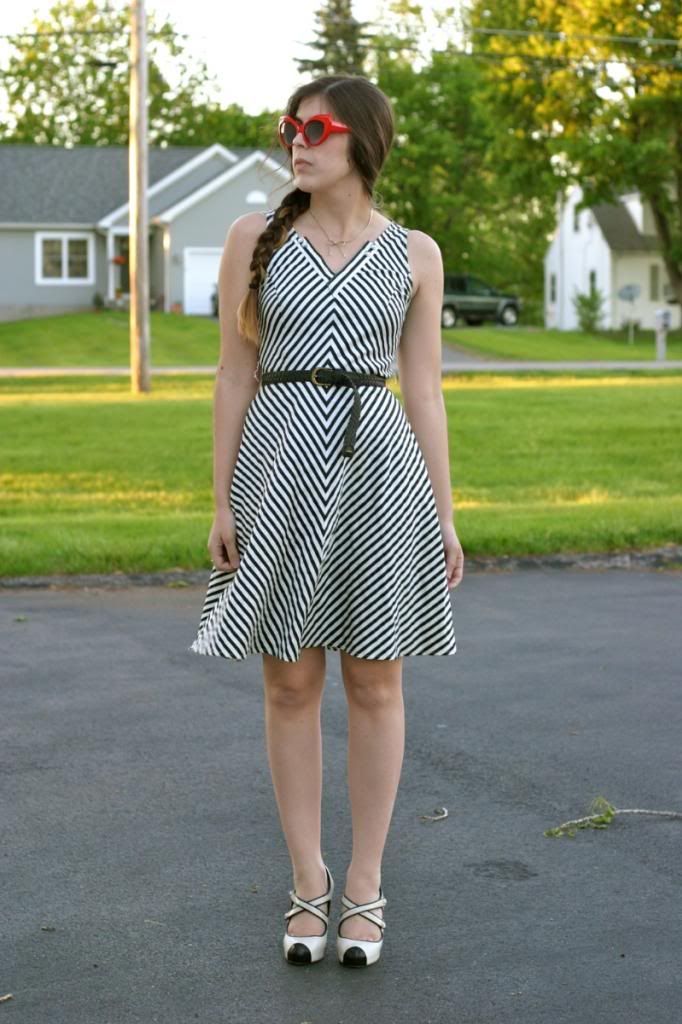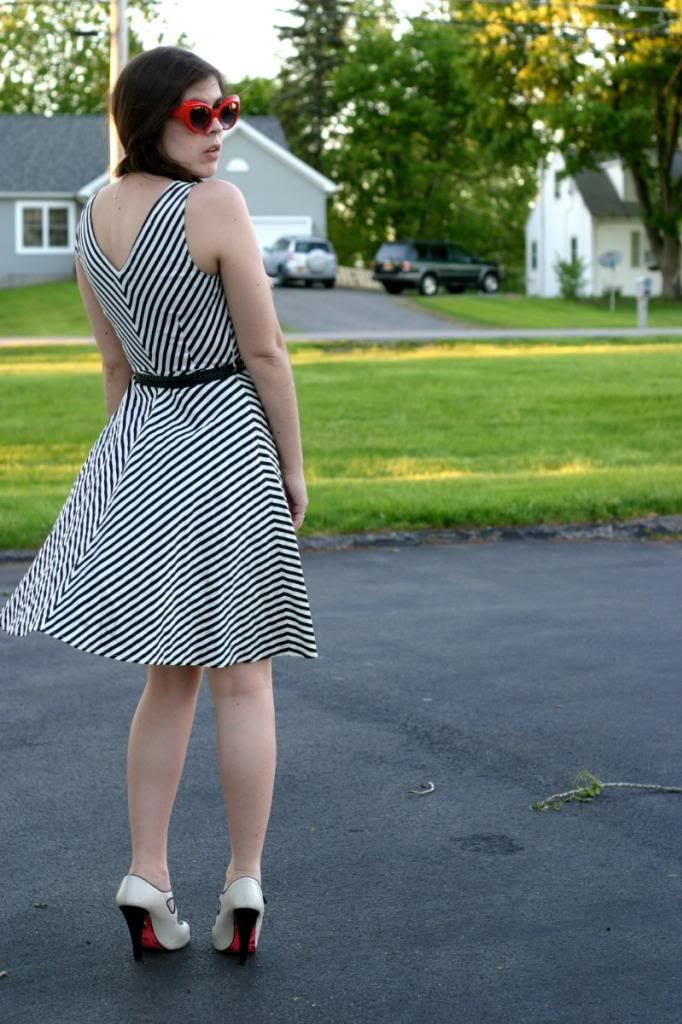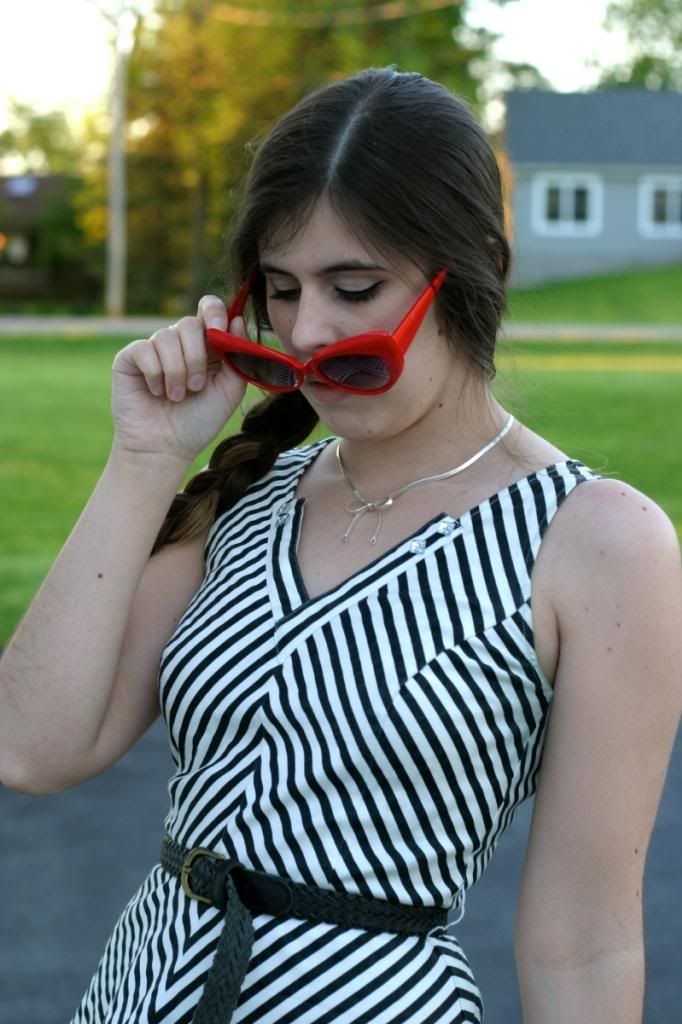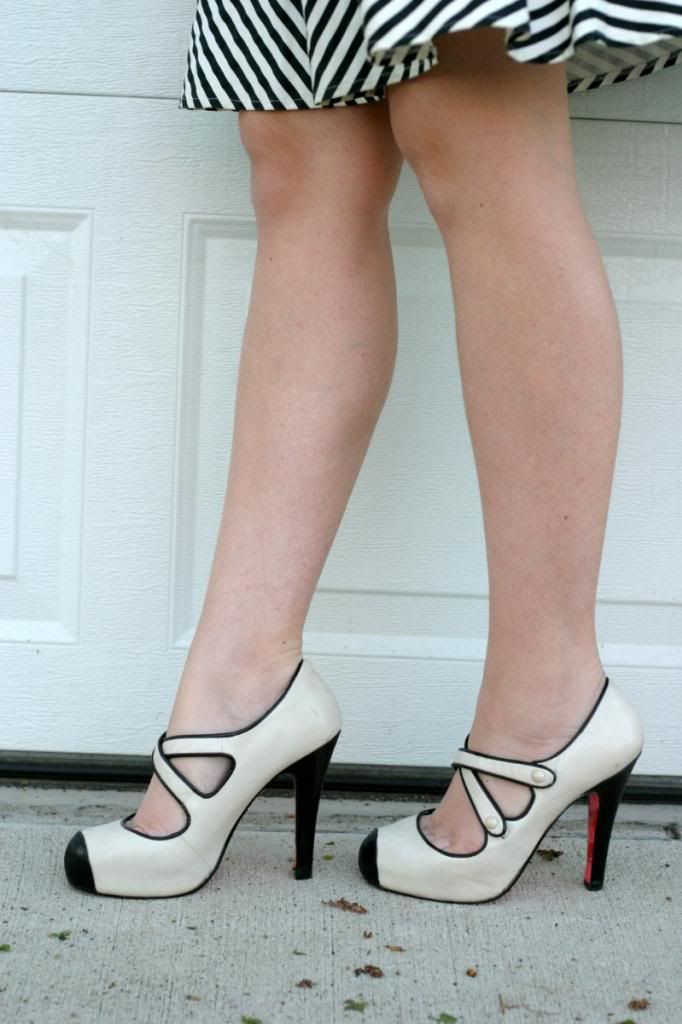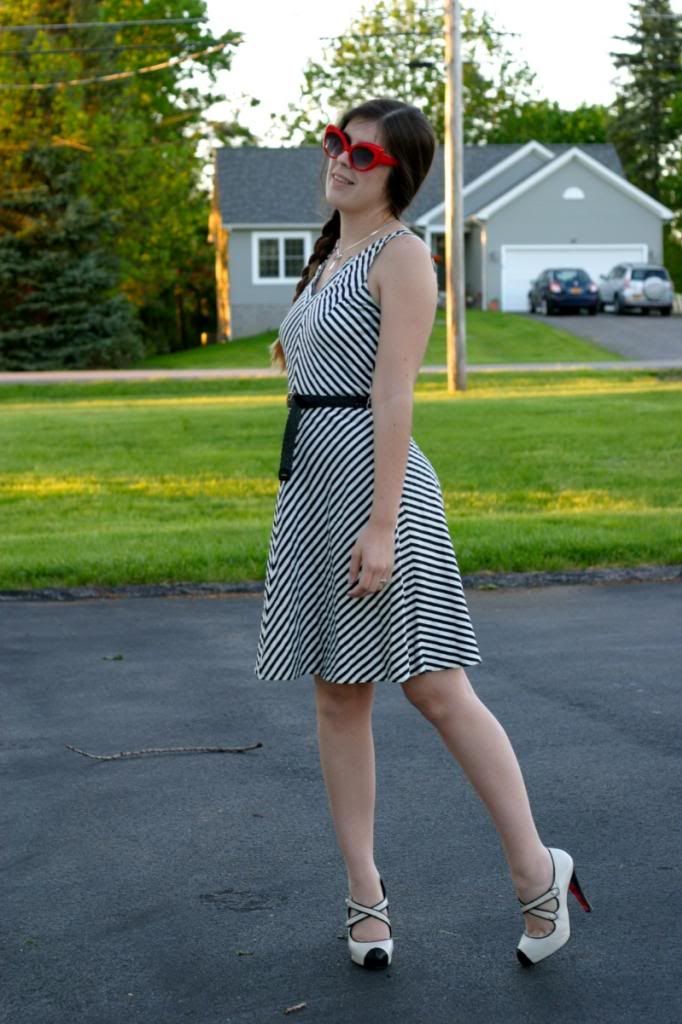 Thrifted Only dress, years old leather belt, gifted sunglasses and Betsey Johnson pumps.
I knew I needed to buy this dress as soon as I saw it hanging on the racks. The fact that it fit me perfectly only solidified the fact that I was going to buy it and wear it a million times. This was my first spin in it and I'm already addicted. I love the stripes, the shape, the skirt, and everything else about it. Even though it has crazy stripes, it's so versatile. I can wear it alone in the warmer months and layer it for cooler months. If you don't have a dress like that in your closet, I suggest you invest in one! It will make life a lot more fun.
I have to give a big thank you to Brian's sweet mom who got me these awesome sunglasses. They're perfect for me. I've had them a little over a week and have worn them a bunch of times already. Red sunglasses are perfect for summer!
I hope you're having a wonderful week!