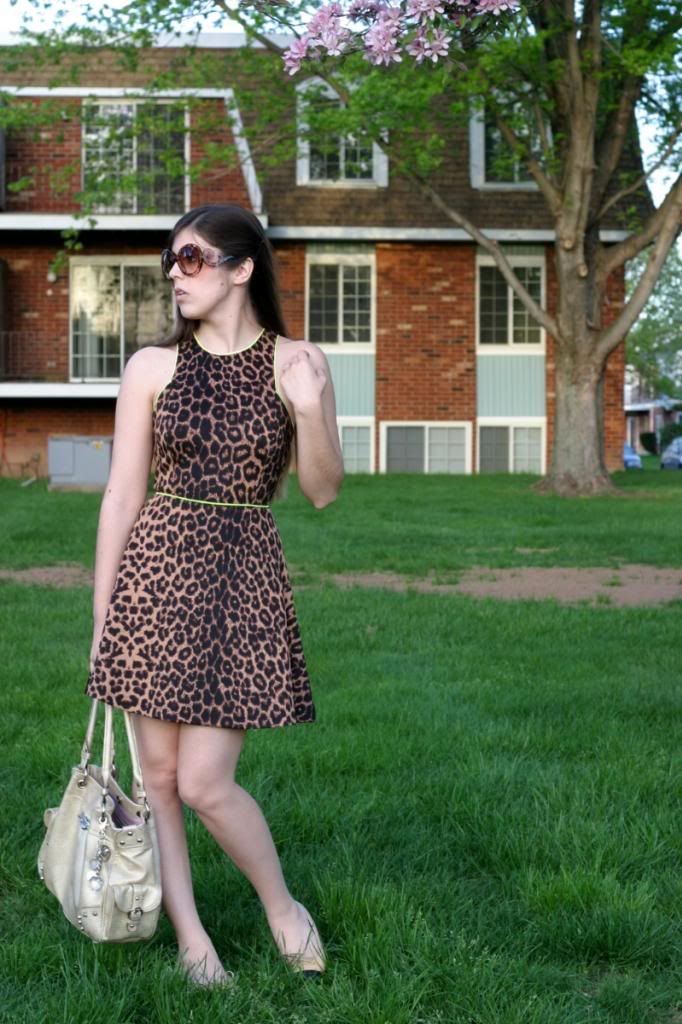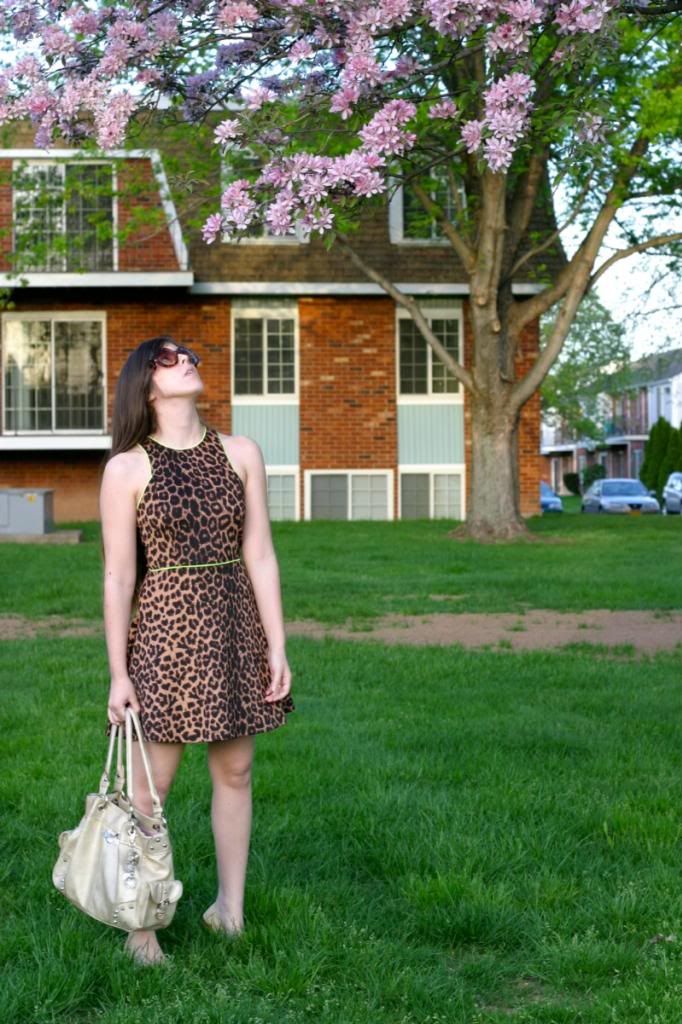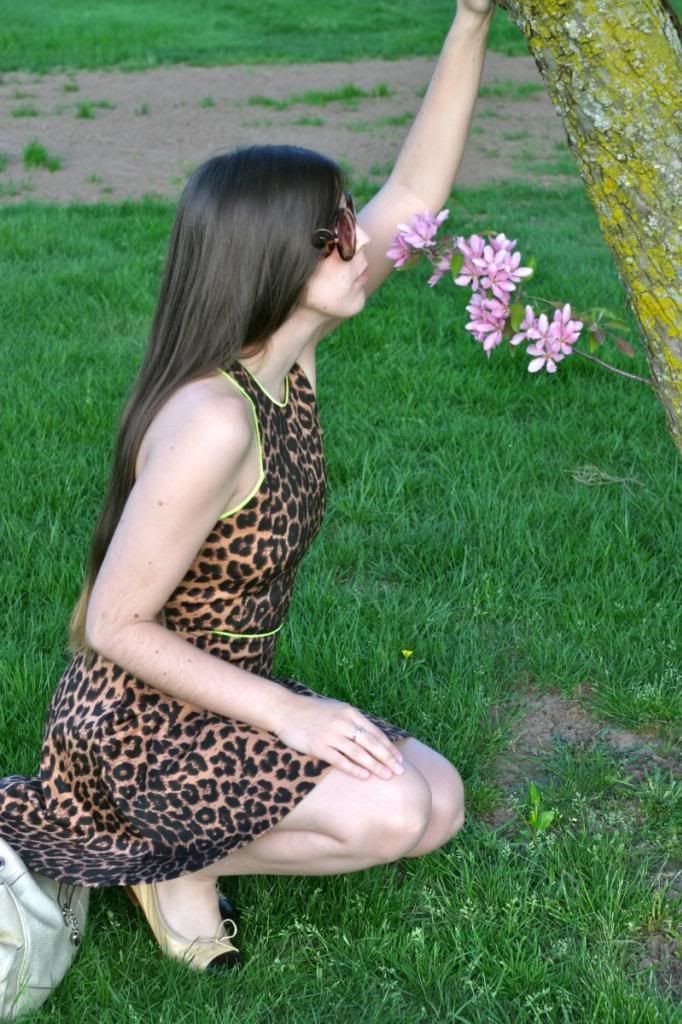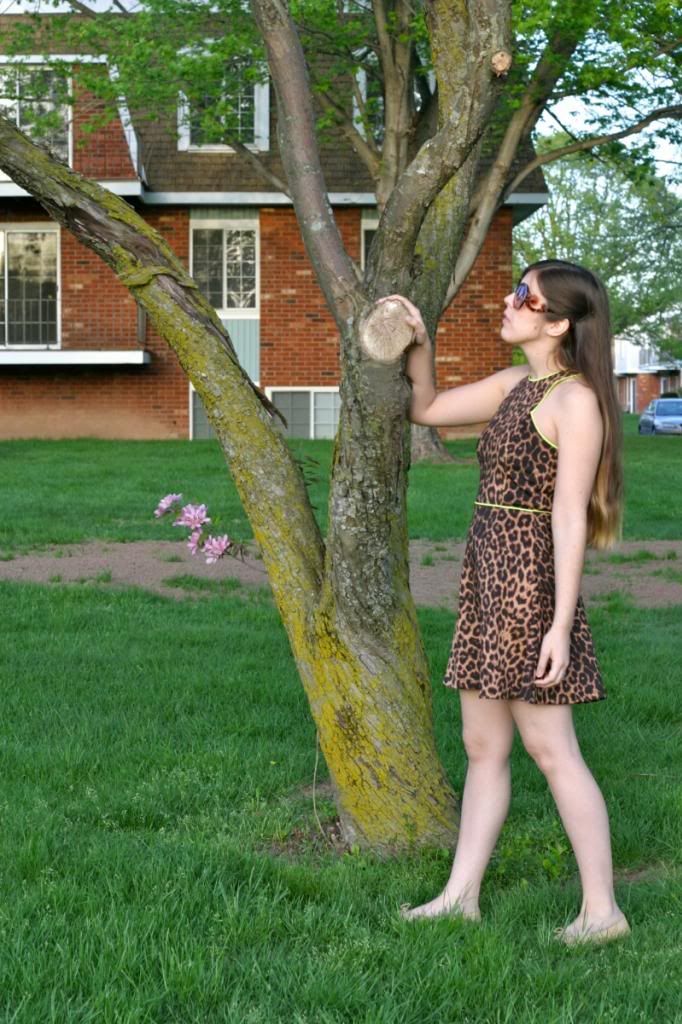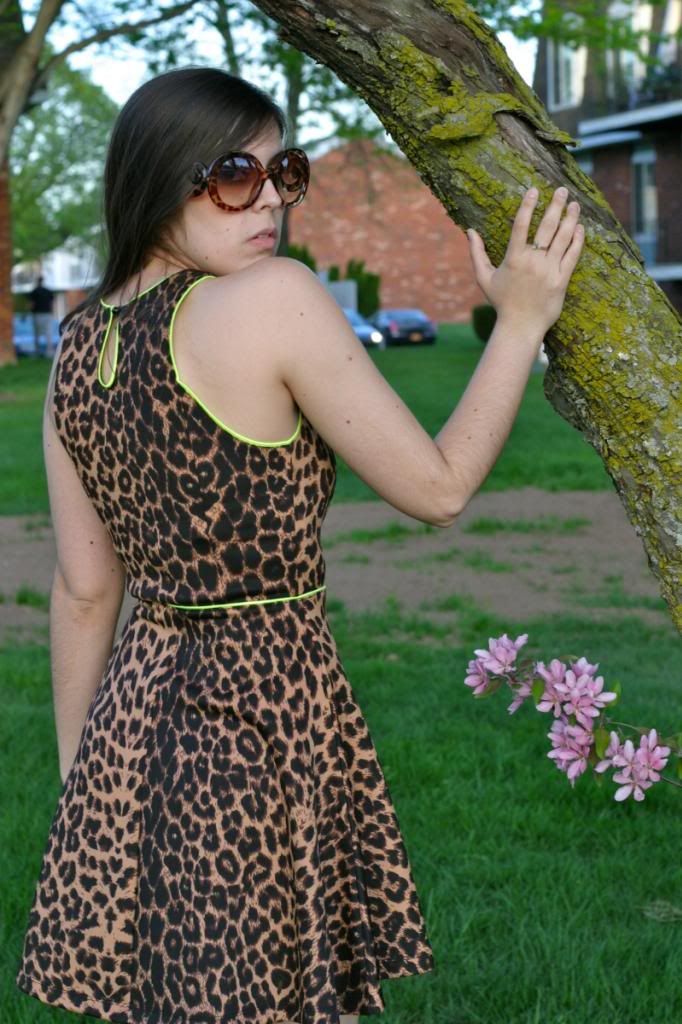 Charlotte Russe dress, eBay sunglasses, Kathy Van Zeeland bag, and vintage Chanel flats.
I can't believe it's been a week since I posted on here last! I've been dying to blog, but I was busy because MY NEW SHOP IS OPEN! I'm so excited about it and I love dressing up for work.
I wore this little leopard dress on my second full day at the shop. I'm obsessed with the neon piping and unique neckline.
When I used to work at Charlotte Russe I bought a lot of clothes there. When I left, I stopped shopping there because they raised their prices significantly. During my annual after-Christmas shopping binge I poked my head in again. I found this snazzy dress for $10 and a few other great things. I was happy to see their prices back down for some great clearance bargains (I'm cheap like that).
I certainly enjoyed the beautiful stretch of weather we just had. I got to wear a bunch of my dresses, climbed a flowering tree, and just was my all-around weird self. Hope you're having a wonderful week!