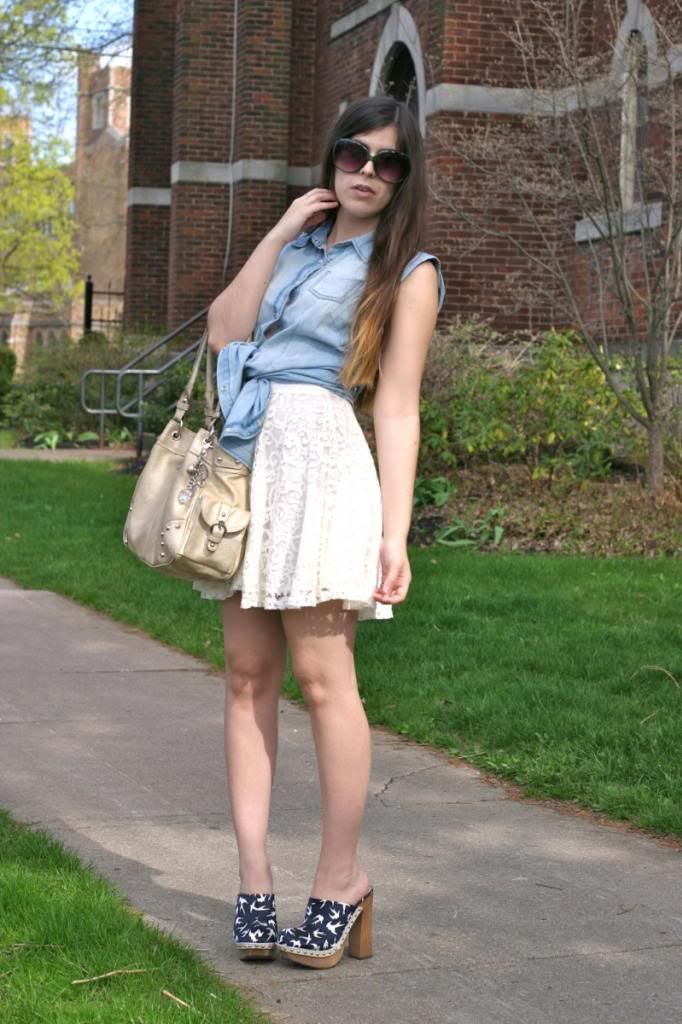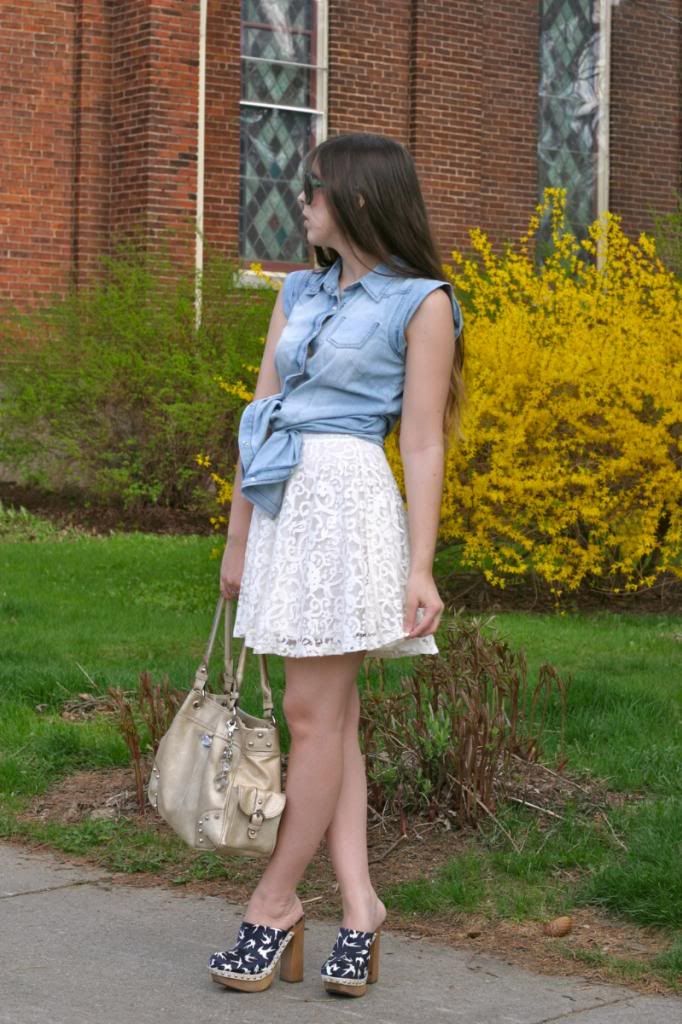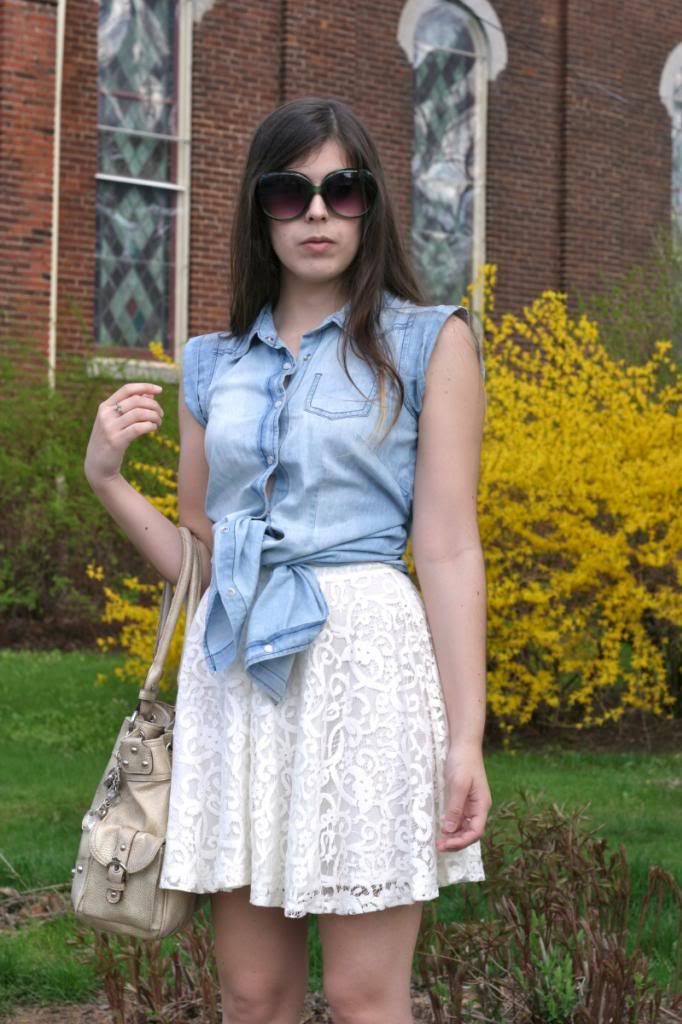 Thrifted Target dress worn as a shirt, H&M skirt, Kathy Van Zeeland bag, and Miu Miu SS2010 clogs.
This skirt is another piece I picked up from the "going out of business sale" back in January. As soon as it hit 70 degrees, I knew it would be the first thing I wore.
I don't have a lot of white lace in my closet and after wearing this, I know I want more. Sometimes you just have to wear something that's over the top girly when it's warm (guys I'm looking at you too).
I have a confession to make: I fully intended on wearing these clogs all day but I had to take them off. The reason I haven't been wearing heels a lot lately is because I have nasty shin splints. They are really painful and I'm missing wearing heels! I can't wait until they feel better - I won't be able to take my high heels off.
Well, it's late and I hope you're getting some good sleep. I'm going to waste the next hour on YouTube.
P.S. It's bittersweet to say that this will be the last time I'm at my favorite photo spot. It's in Honeoye Falls and I'm finally all moved out and about to open on Park Ave!