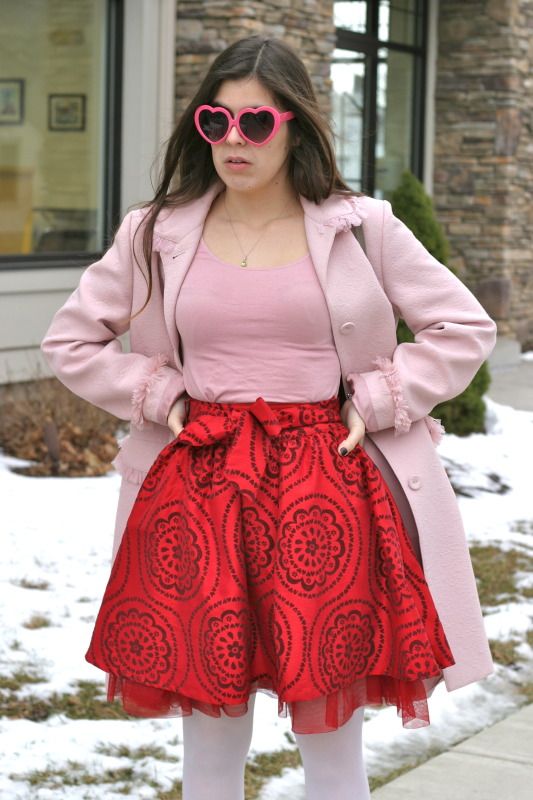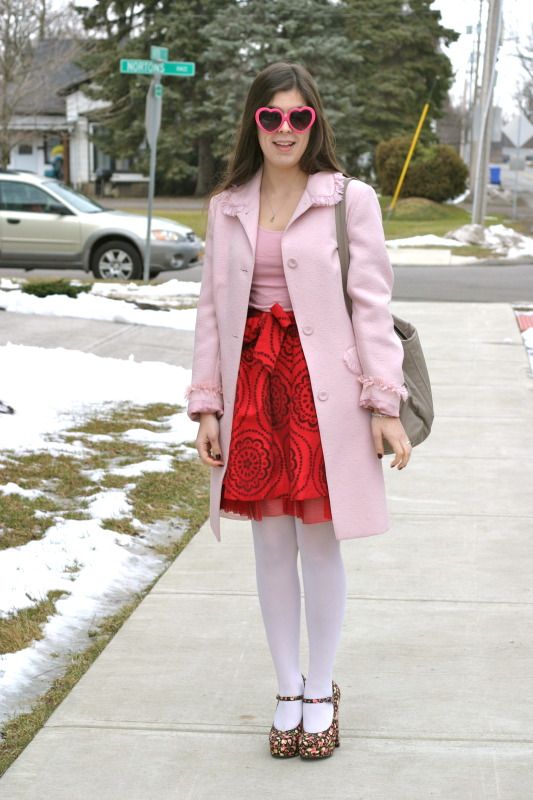 Thrifted skirt, H&M shirt, thrifted Nine West coat, Target tights, and Forver 21 Mary Janes.
I decided to put on some super-girlie, red and pink clothes for Valentine's Day. I sprung for this skirt, because every time I open my closet, there it is staring at me. I haven't worn it since I bought it almost a year ago. It has a pretty funny story associated with it. I saw it sitting on the rack and thought it was cute. I held it up against my waist and thought it would fit. When I got to the dressing room I saw the label. It's from The Children's Place and is a child's size 6. It fit me fine so I bought it anyway. I know my waist is small at 25" but I can't imagine a 6 year old fitting in it. It just goes to show you, you never know what interesting things await you at Salvation Army.
Another piece I was dying to wear was my Nine West coat. I got it for $12 at Volunteers of America and it's been way too cold to wear it. Luckily, I got to wear it a few times in the fall. You can't really tell from the photos, but it has a very beautiful embroidery pattern all over it. The details can really make a piece.
Well, I hope you all had a wonderful Valentine's Day and have a wonderful weekend. Brian and I are going to see Wreck-It Ralph at the dollar theater tonight. I'm excited!