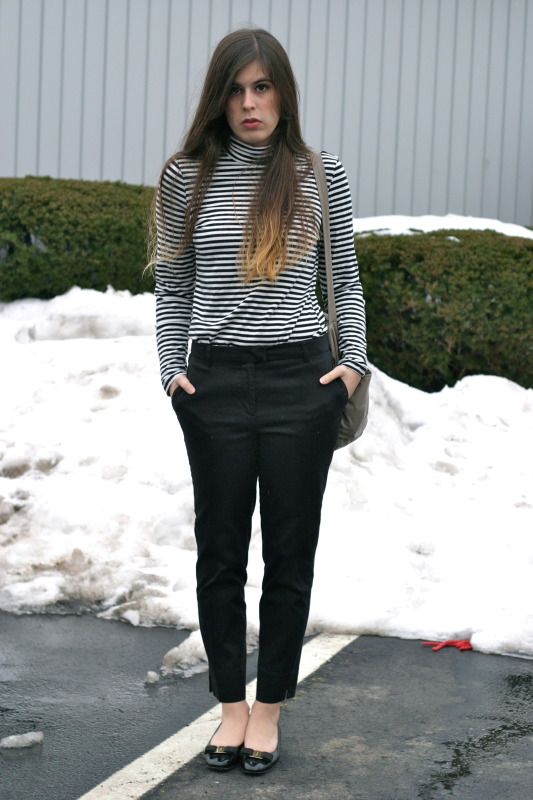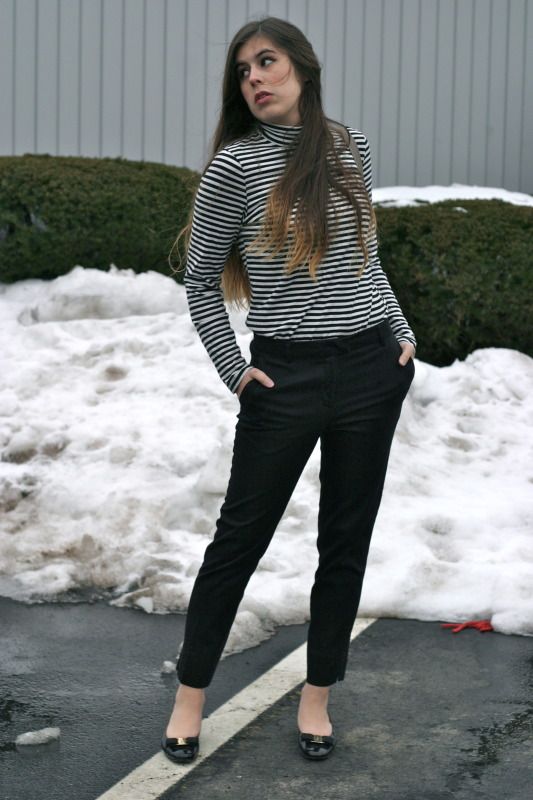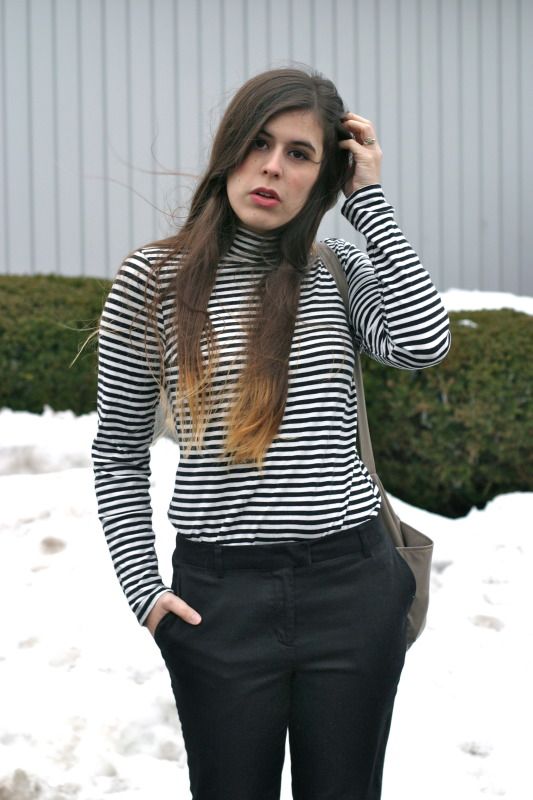 Thrifted turtleneck, H&M trousers, thrifted leather bag and vintage Ferragamo flats.
Getting a late start to my Saturday prompted this simplistic outfit. It was my first time wearing these pants that I got back in January and at first I didn't know what shirt to wear. Then I remembered I had this turtleneck hiding in my dresser. I thought it would be a nice little homage to something Audrey Hepburn would wear.
I got a lot of strange looks from passerbys and I couldn't really figure out why. Maybe they don't like turtlenecks. I never really did until I bought my first one - now I'll never look back!
I hope you had an easy start to your week. Mine is going to be a busy one.