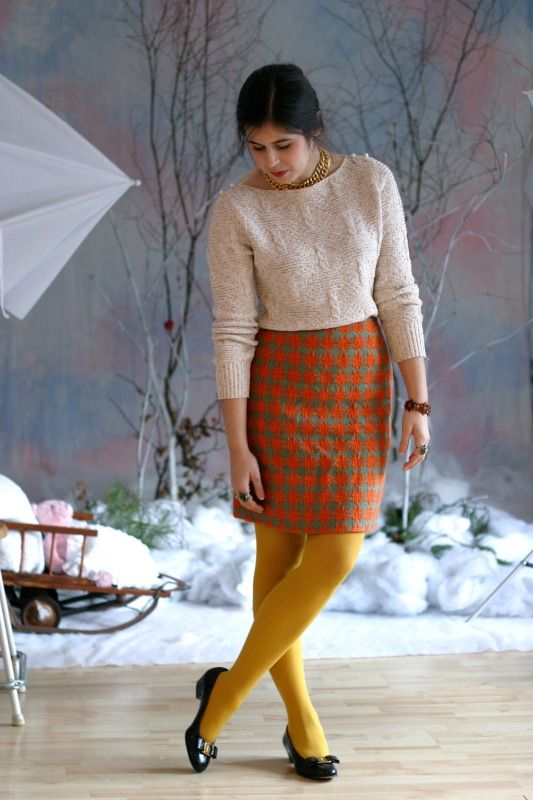 (a faceless selfie)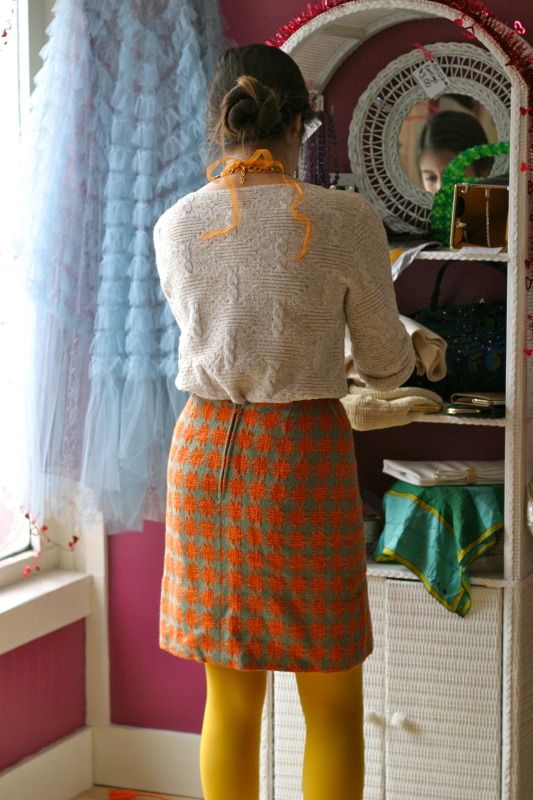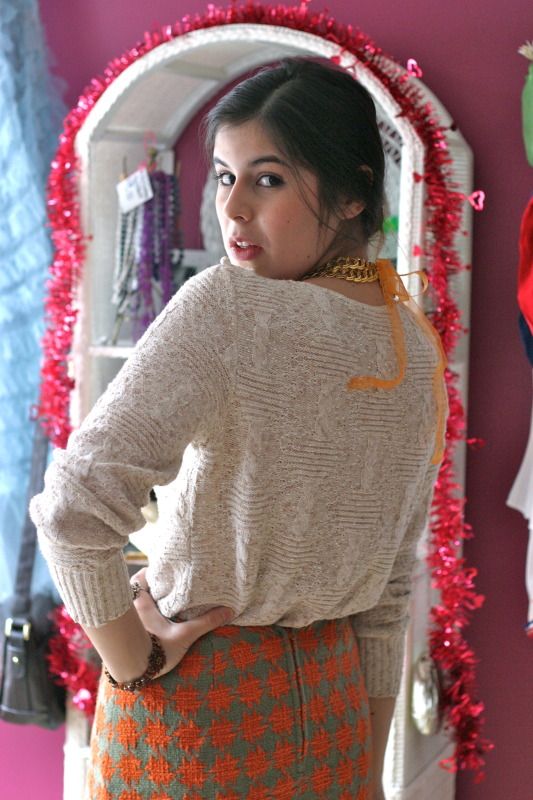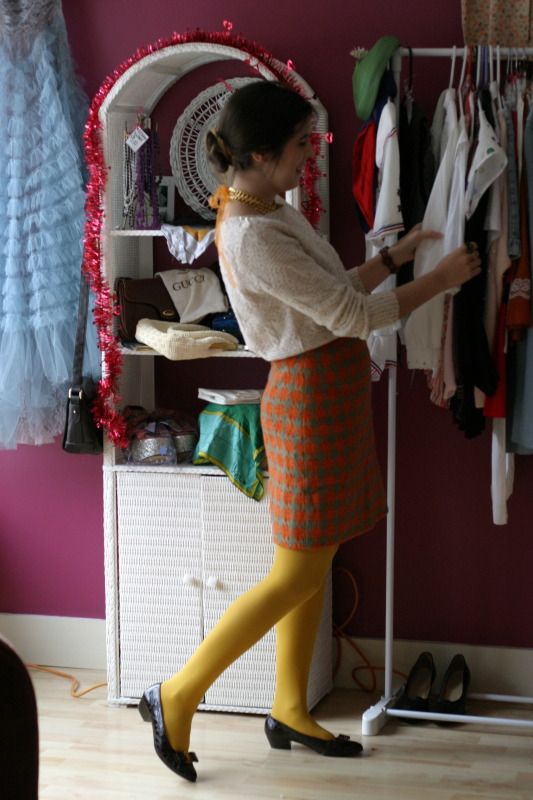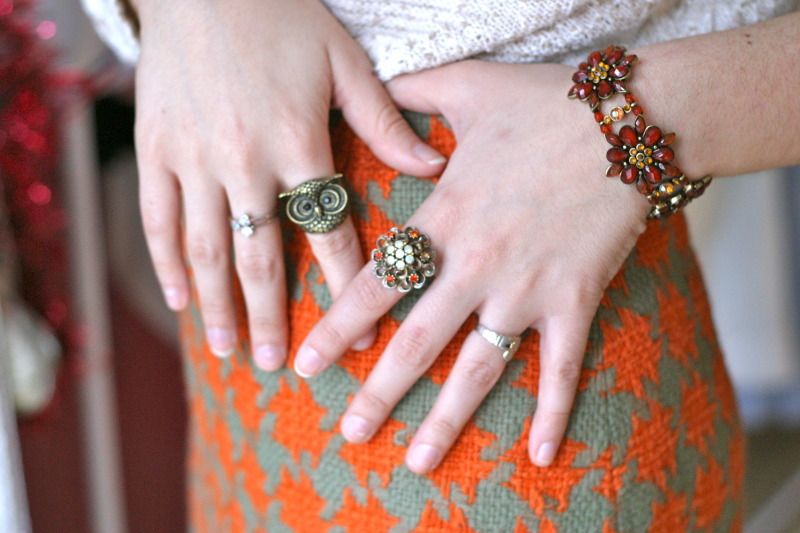 Vintage sweater, vintage 60's skirt, Target tights, vintage Gucci bag (on consignment at my shop!), and vintage Ferragamo flats.
When I woke up this morning feeling overtired and crappy, I was surprised at my urge to dress up. It was because I was so excited to wear my new skirt! Last week while searching through hundreds of unwanted bottoms at Salvation Army, I found her. A 1960's original for $3.50? Truly a one-in-a-million find. I always half-heartedly search the skirt rack hoping to find something and I never do.
I paired my skirt with my old favorite 50's sweater and added some crazy mustard tights. I felt like my outfit wasn't colorful enough for the gray weather we're having. It's awful - it just sucks all the life out of you. I always feel like a zombie at this time of year.
My new Ferragamos got to take a spin. I think they were pretty happy with that. I love the alligator/croc/snakeskin pattern and the deep brown color. So classic!
I hope you had a good start to your week!