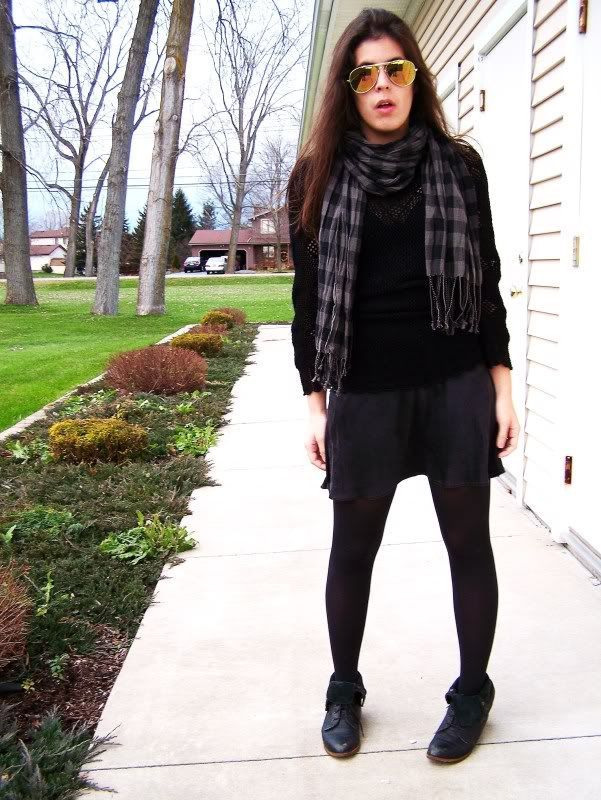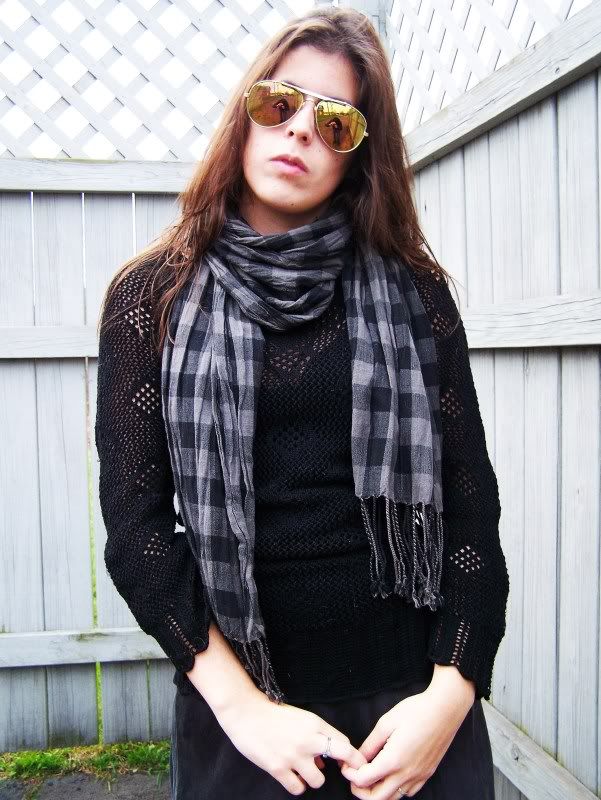 Thrifted Victoria's Secret slip dress, thrifted crochet top (last seen HERE), Target scarf (last seen HERE), thrifted ankle boots (last seen HERE), and vintage aviators.
I know, I know, I make the strangest faces in my photos. I always have a goofy face on, but that's beside the point. Wearing all black is something that comes too naturally to east coasters. When it gets gray for three months, it just seems odd wearing super soft or bright colors. Plus, the weather puts a damper on my mood. Sometimes I reach for black without thinking.
It took me awhile to put this outfit together on Sunday. I've had this silk slip dress since Summertime (it was 50 cents. Woo!) and I've been dying to wear it. Everything I paired with it looked silly until, I threw some crochet on. Crochet makes everything better. It makes everything have a "homey" touch.
All in all, it was a super comfortable outfit to run errands in. That's probably because I was wearing a nightgown. Sleepwear as normal-wear is so "in" right now. (I would be joking, but it really is. I find this amusing. I just wear slip dresses because I like em'.)
I must sleep now. Sleeeeeeeep.