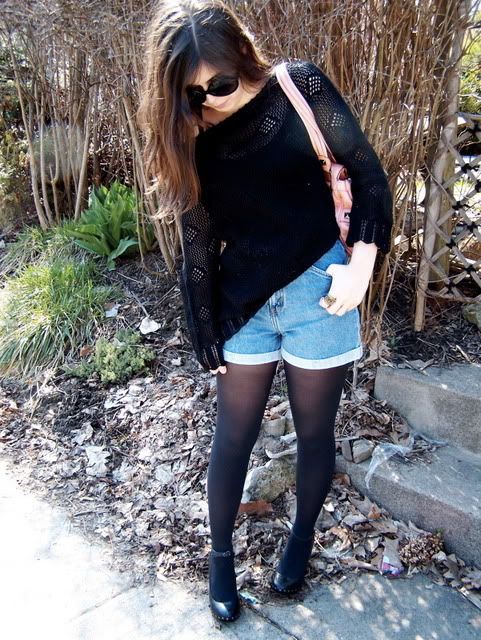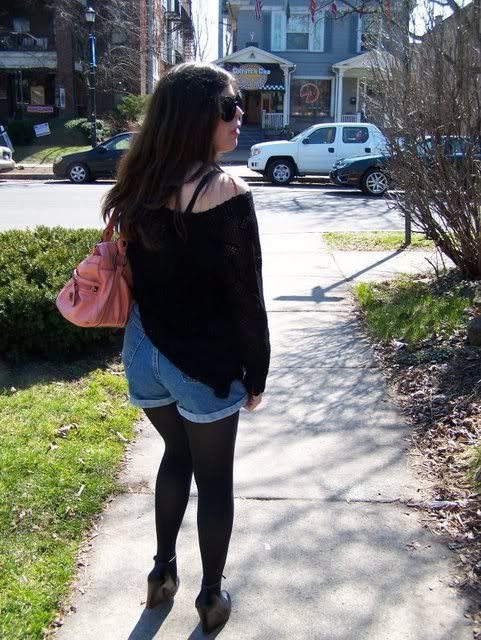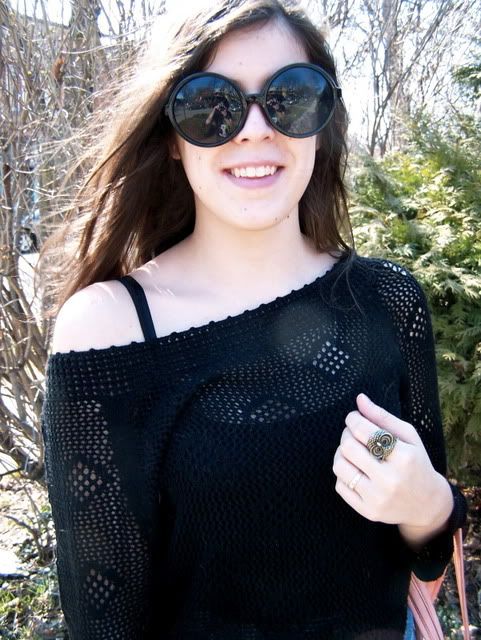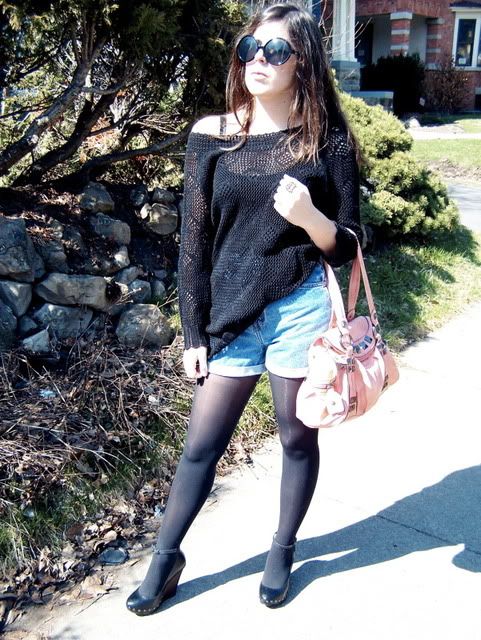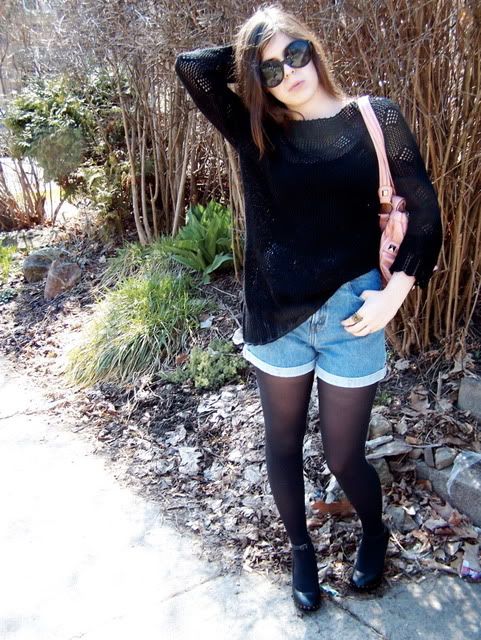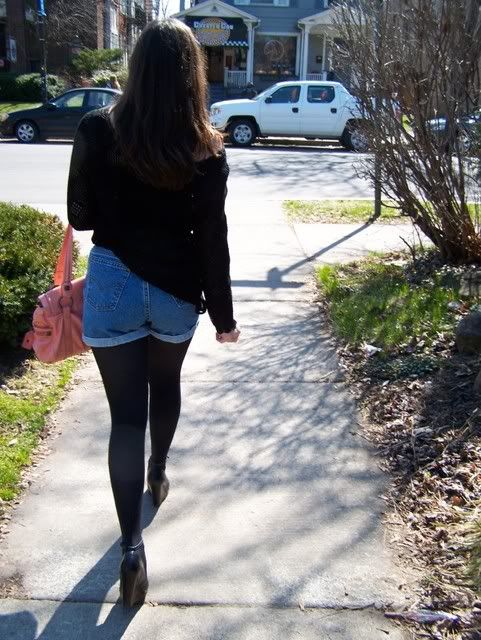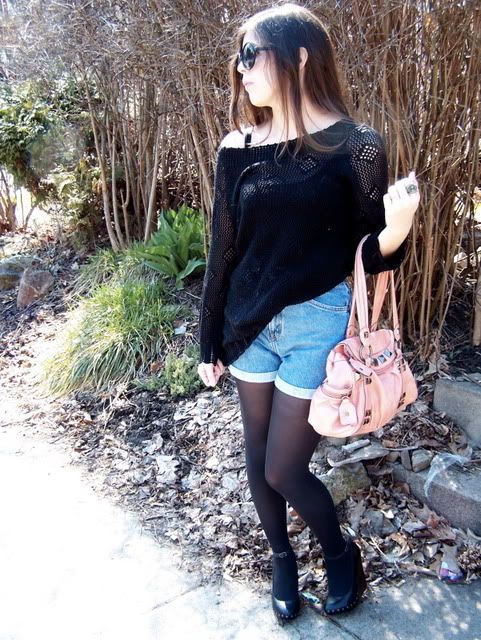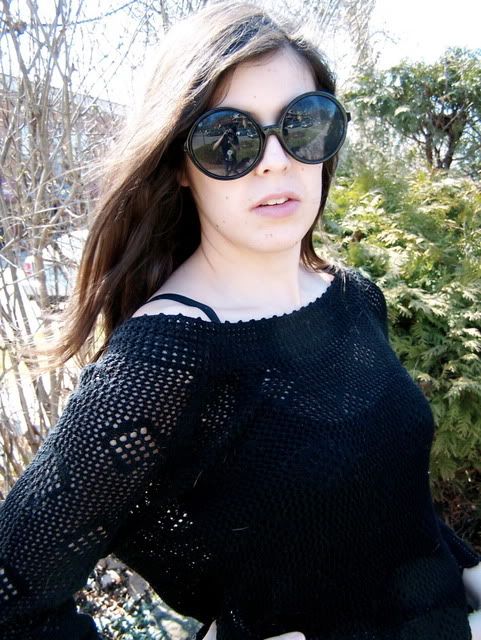 Details
Thrifted crochet top, Vintage Levi's shorts, Kathy Van Zeeland bag, Icing sunglasses, Charlotte Russe camisole, Target tights, and Aldo Mignogna wedges.
My boy and I spend most of our days on the weekend down in our little city. So when I realized I have never taken outfit photos downtown it perplexed me. So we snapped some on a little street corner on Saturday.
I picked up this crochet top for 3 dollars at Salvation Army and wasn't sure how I was going to make it work, but now I'm having visions of wearing it millions of different ways.
I'm so happy it's getting to be the weather where I can wear my jean shorts! They definitely are a warm weather staple.
I'm leaving you with a shot of my beautiful photographer!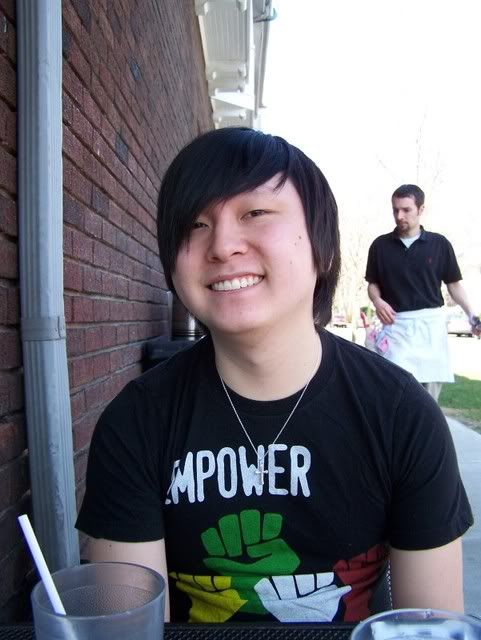 xoxo,
Morgan