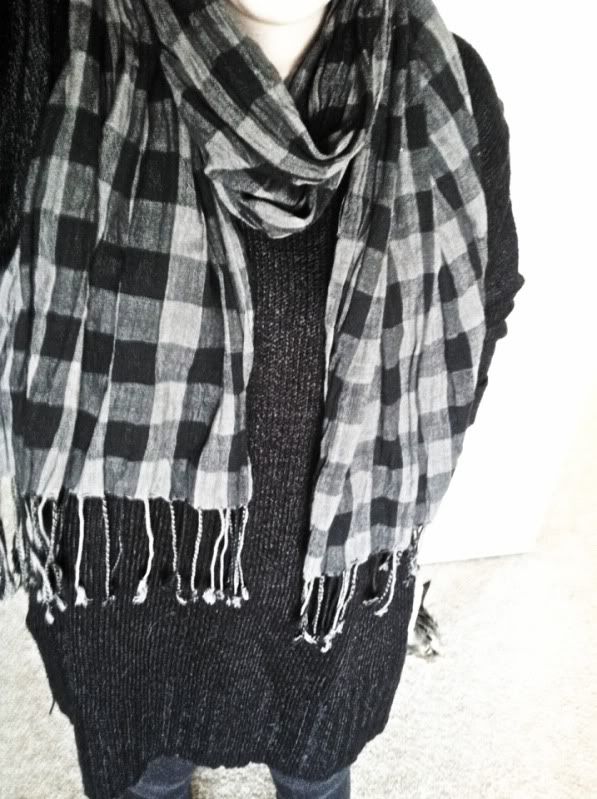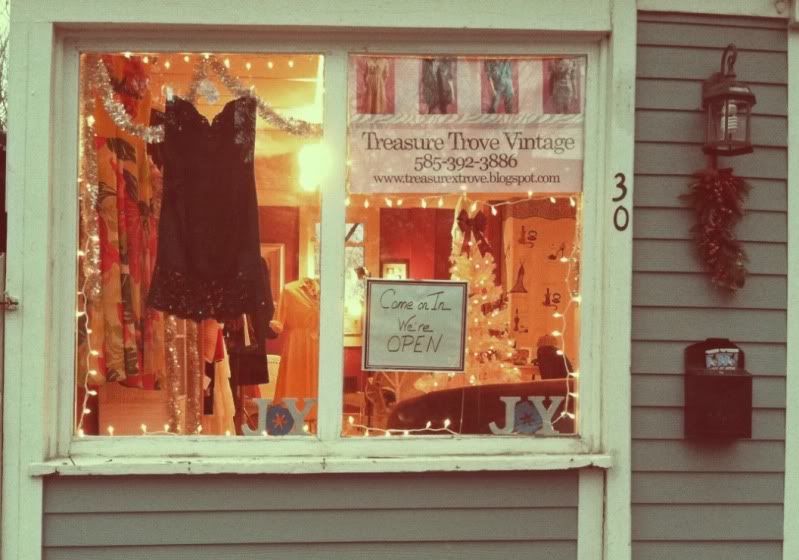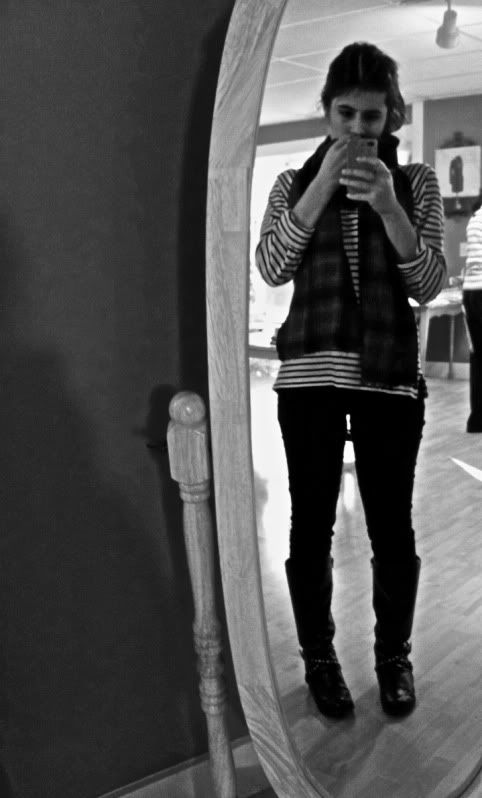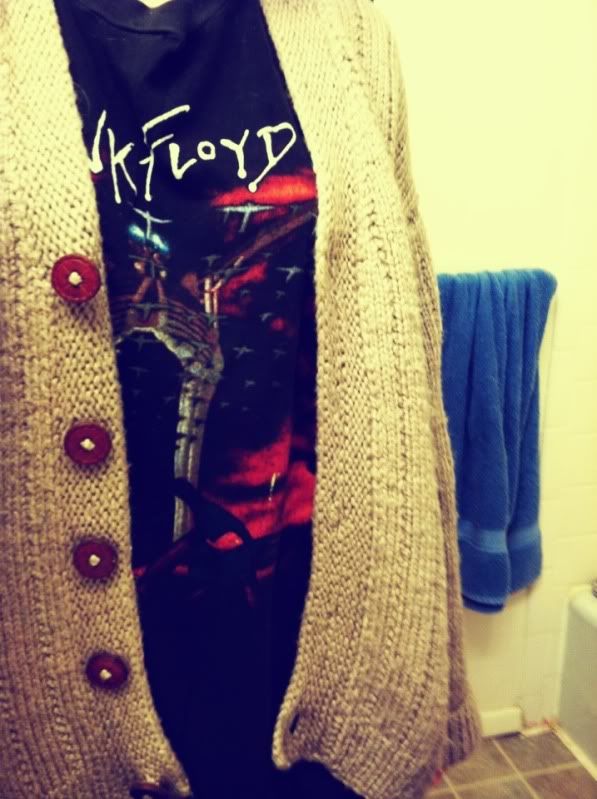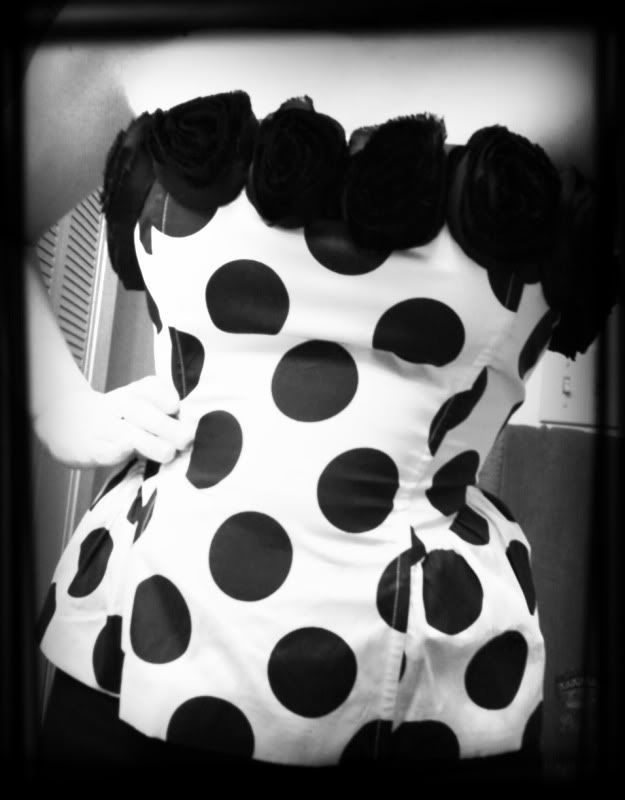 I apologize for my lack of online presence this week. It just became the week of nothing when my boyfriend and I got really sick. Everyday just slipped through my hands and I barely made it to work two days. I wasn't in the mood to stand in front of a camera for an outfit post. (Not to mention I looked like I contacted the plague.) So I thought I'd share a few snapshots of my life this week.
1-The scarf from my
previous
post is getting lots of wear.
2- My store front all decorated for The Holidays.
3-Simple outfit to be sickly in.
4-Favorite super casual wear. Vintage Pink Floyd tee & grandpa sweater.
5-Spent almost everyday this week with sleepy cats.
6-Ordered this top I have always wanted off eBay. It arrived today.
I'm off to kick the last of this disgusting illness out of my body. SOUP!