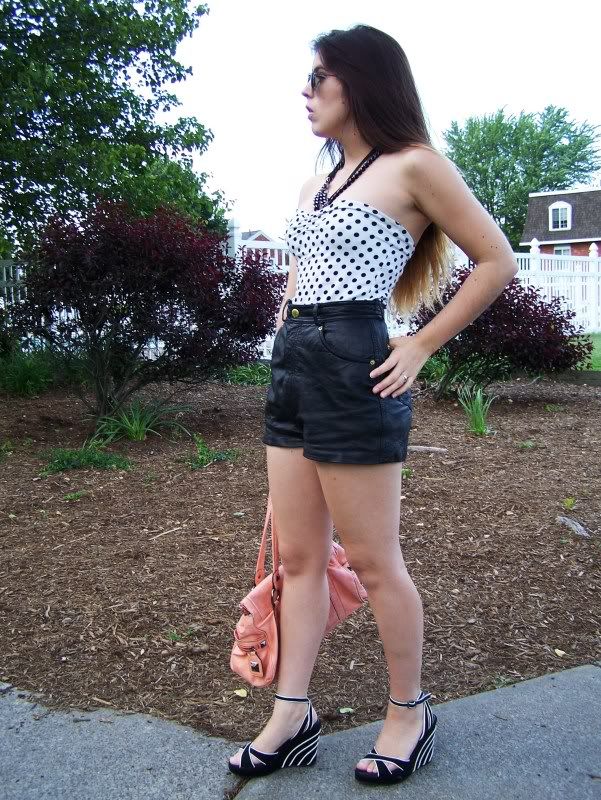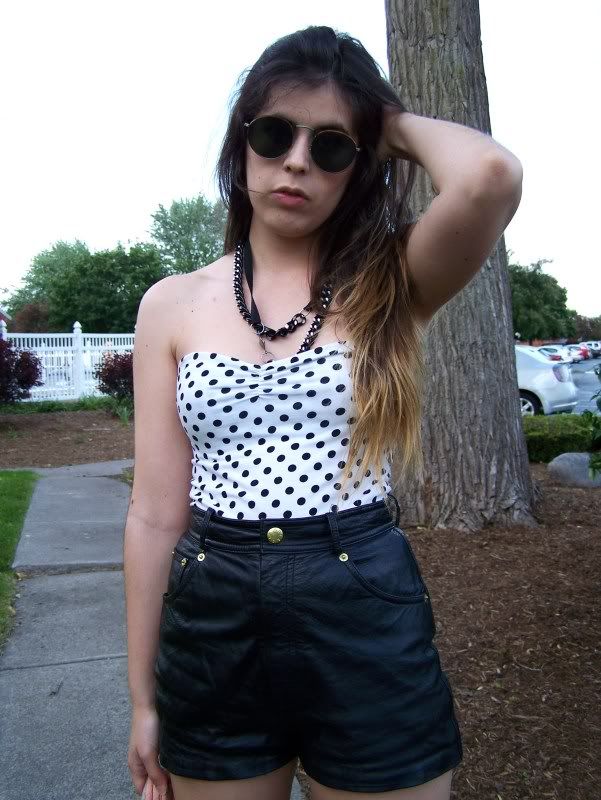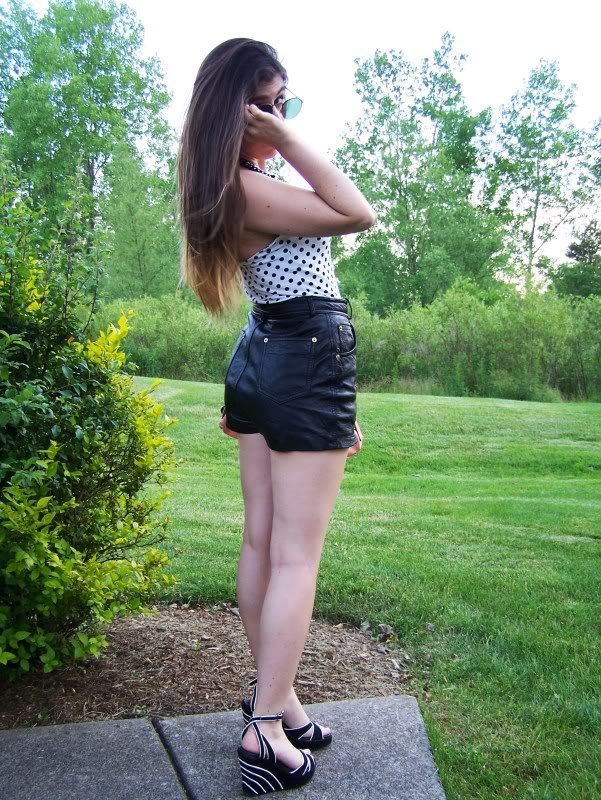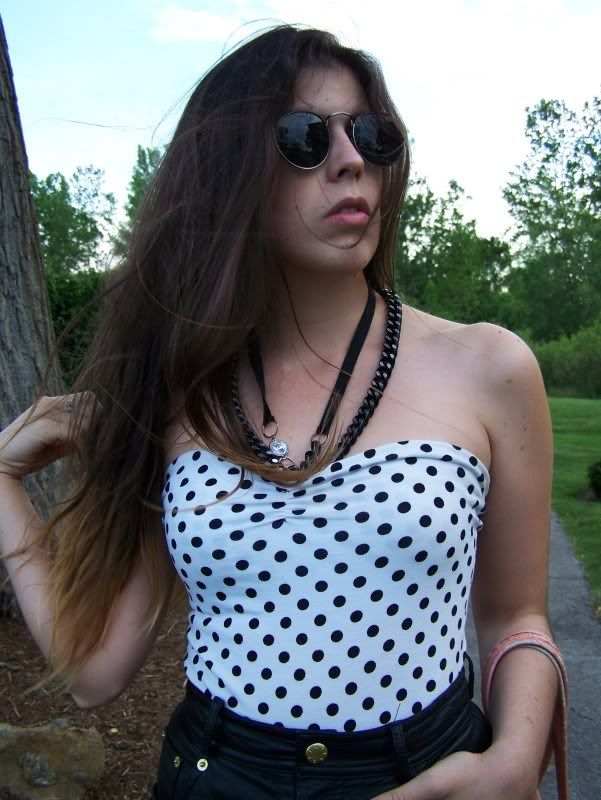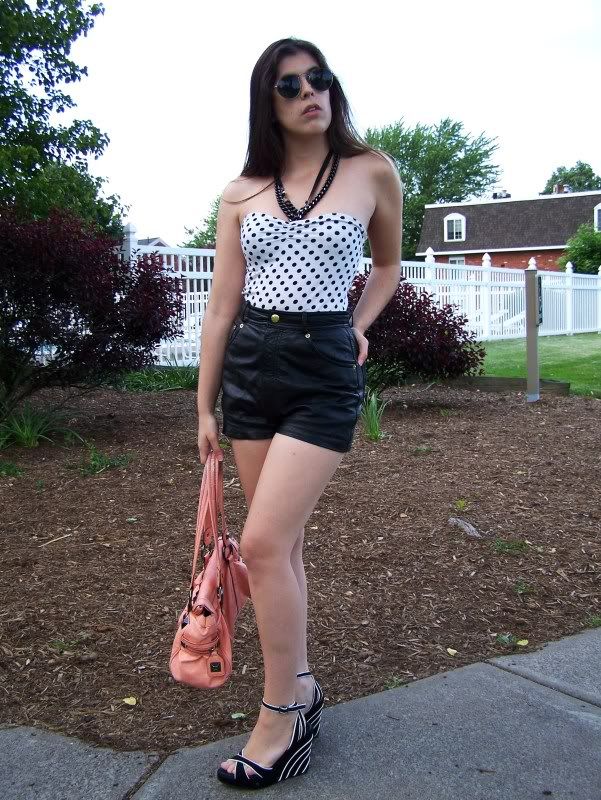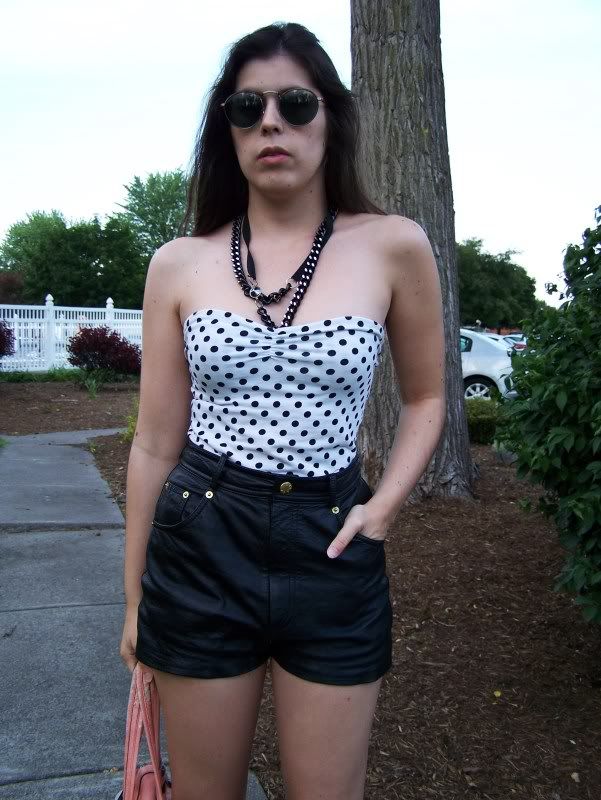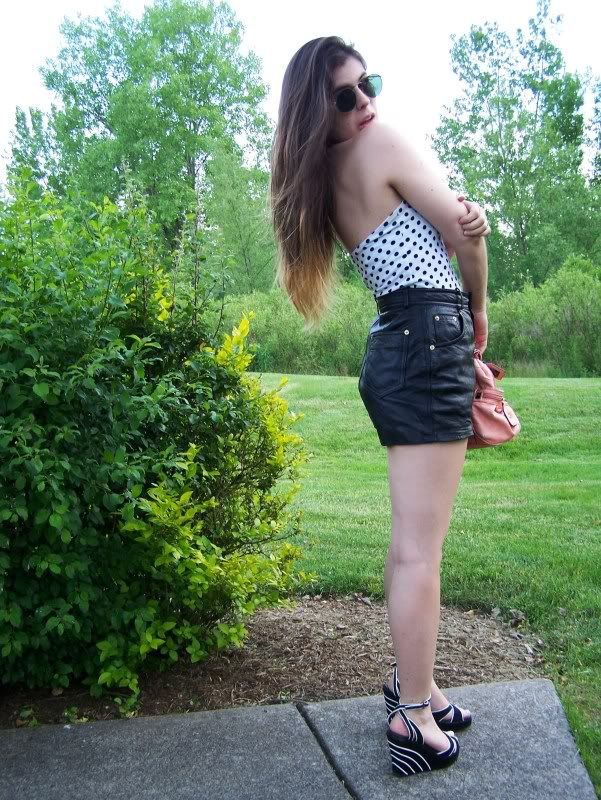 Thrifted The Limited leather shorts, H&M polka dot top, Icing chain necklace, thrifted vintage sunglasses, Kathy Van Zeeland bag, and Restricted footwear wedges.
This outfit is very similar to
this
one I wore last summer. Except, this time I tweaked it with a good ol' pair of leather shorts. I know wearing leather as any kind of bottoms (skirts, pants, shorts, etc.), is a turn off for a lot of people. I, however, love leather skirts and shorts (I still won't wear leather pants don't worry).
After searching months - well years at this point - I finally found a pair. Every time I'd go to Salvation Army, I'd scour the racks, but would only come up with some ugly suede culottes.
I was so excited to wear them that I forgot to check all the pockets before I wore them (something I always do). To my surprise, there was a concert ticket for Faith Hill from 1995. Wacky.
I also got to take my new hippie sunglasses for a spin. Out of the blue one day, a basket of sunglasses appeared at Salvation Army. I bought pretty much all of them for 99 cents a piece.
Anyway kids, it's a beautiful Saturday. I'm off to enjoy it! Have a great weekend.