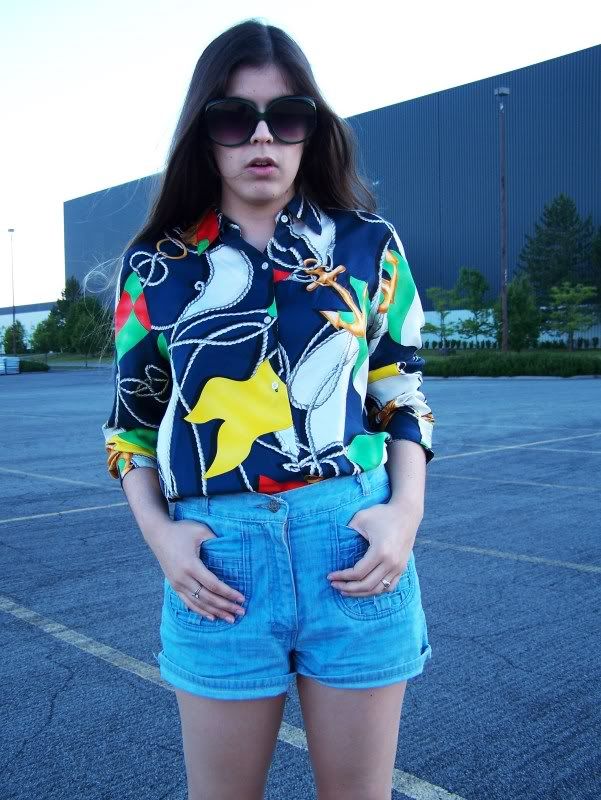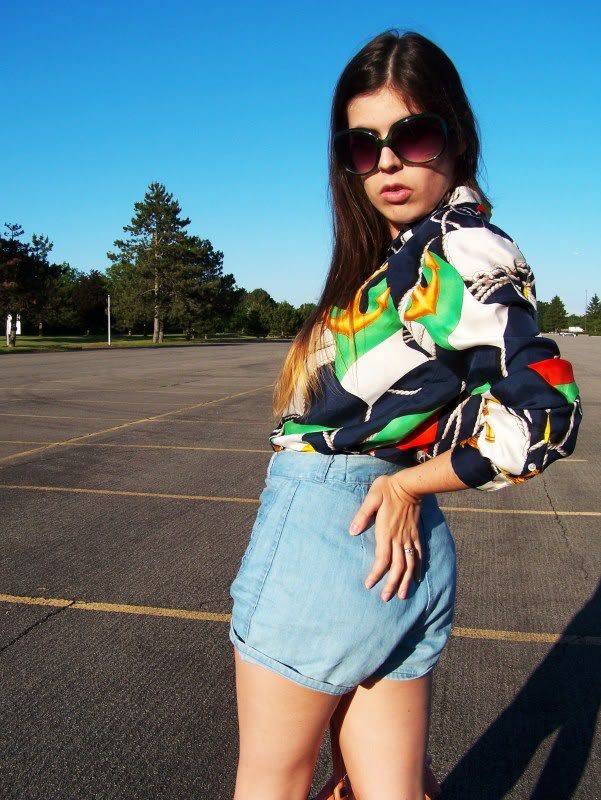 (My ridiculous model pose)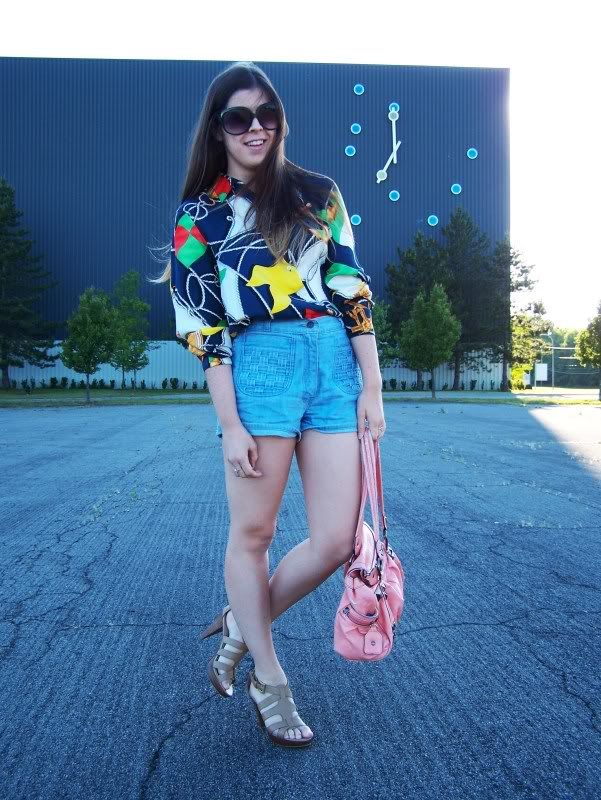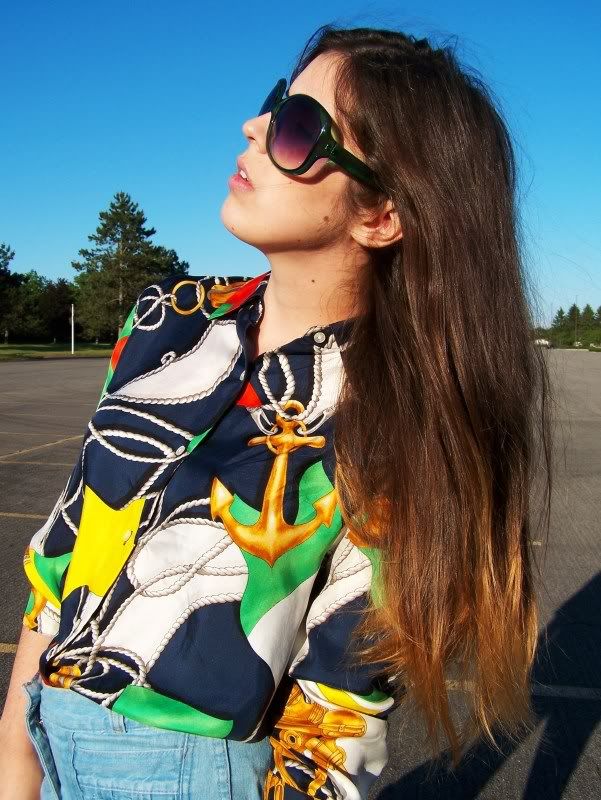 Thrifted silk Ralph Lauren blouse, vintage shorts (they're my moms), thrifted Nine West sandals, and Kathy Van Zeeland bag.
I can honestly say, this blouse has to be one of the best finds in the history of my thrifting. I found this nearly new blouse on the clearance rack at Goodwill. It ended up being 3 bucks. That was actually over a year ago, I've just never shared it on the blog.
I paired this dreamy silk shirt with my mom's shorts from the 70's. I seriously can't stop wearing them. Ever since she gave them to me over Memorial Day weekend, I've worn them a half dozen times. I even wore them today! The basket weave pockets are so unique.
Overall, a very comfortable outfit.
Well, It's 3:30 am while I'm typing this. I stayed up late doing work for my shop. I must sleep now. Hope you're having a great week!