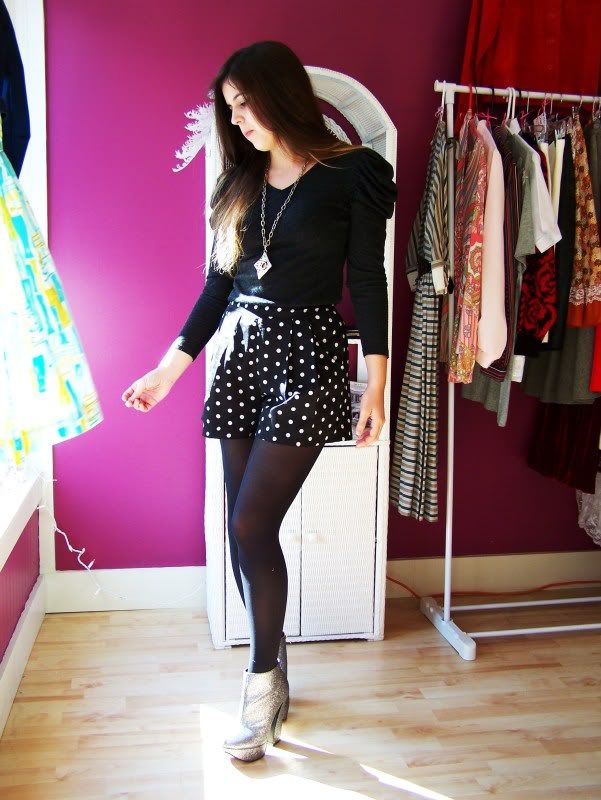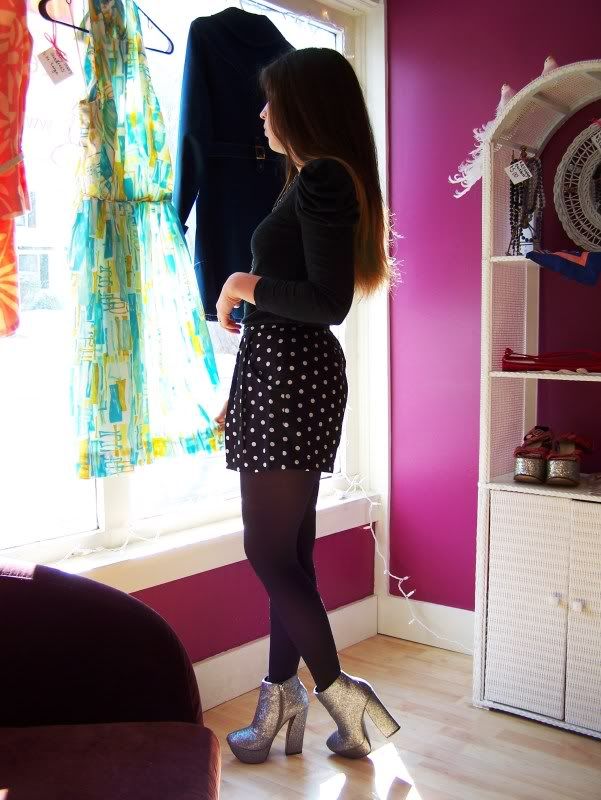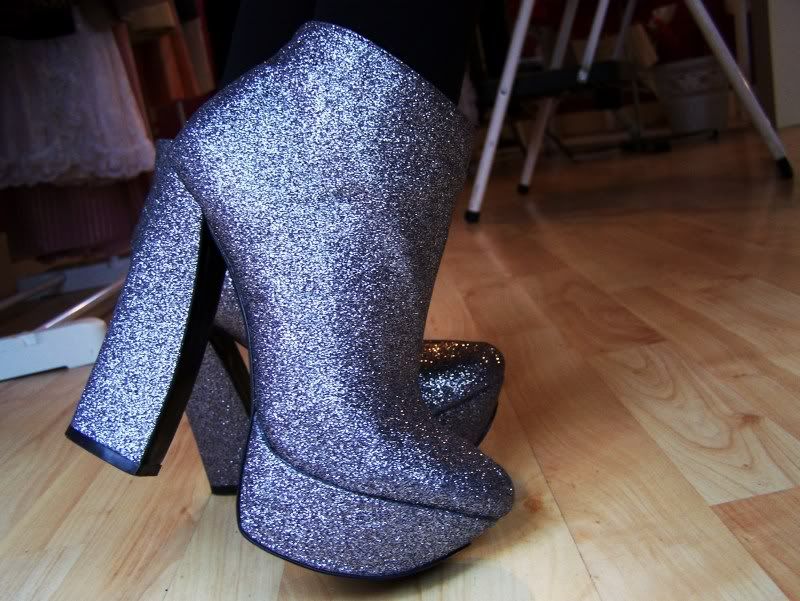 (I'm still working on getting better at these!)
Target shirt, Forever 21 shorts, vintage necklace, Target tights, and Dolce Vita Layna boots.
Here I am in my element, working away at my shop. I just came into some new inventory and was working on prepping my pieces to look perfect. (I'm super excited about the navy blue coat in the window!).
I got to break in my new boots at work today. I got them brand new for $30 on eBay. I almost screamed with glee. Not only are they sparkly, they are so comfortable. I felt like I was wearing cushioned sneakers all day. Talk about awesome!
Today was not very warm, but I refused to bundle up! Even though our Winter has been incredibly mild, I'm sick of wearing pants. That's just one of my many quirks unfortunately. I can only stand wearing pants for a maximum of 4 months. After that, I go crazy. The way they constrict my legs almost makes me lose my mind. (Almost? More like it's already lost). Some would say I'm nuts, I blame my super-sensitive skin. (You can actually blame a lot of different problems on that excuse).
Anyway, I'm sure most of you would rather be out on your Friday night dancing the Macarena or something. I'm going to kick off my weekend as well. Have a great one!