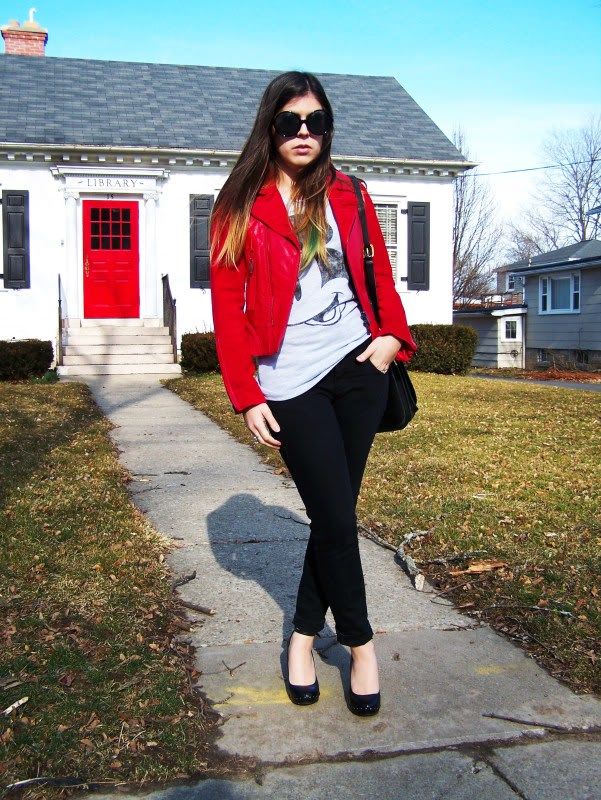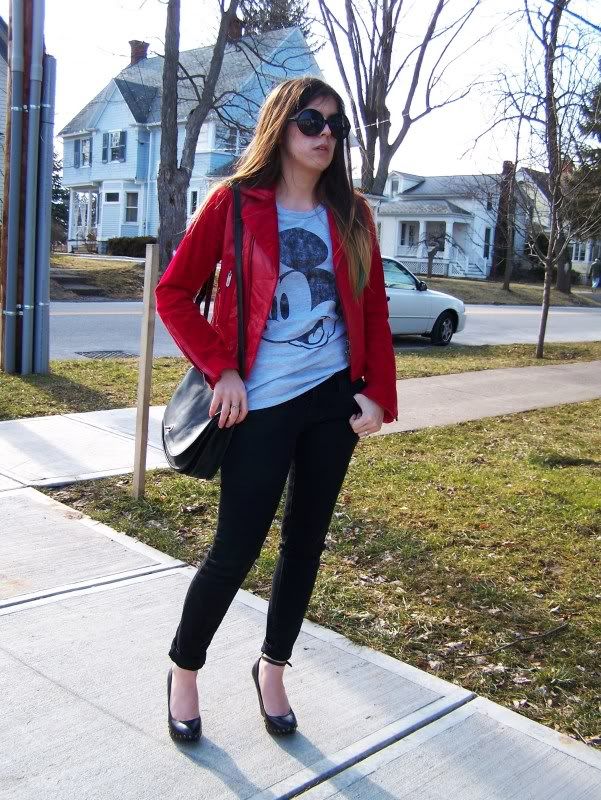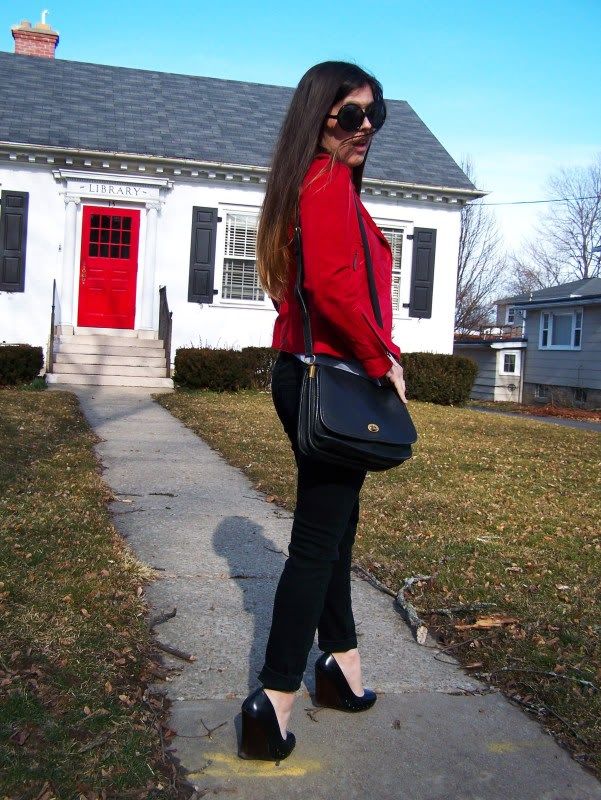 Zac Posen for Target leather jacket, JC Penny Mickey Mouse tee, thrifted Bongo jeans, thrifted 1940's bag, and Aldo mignogna wedges.
Here I am typing at the computer, excited to show off my latest obsession. Cinemagraphs.
On Sunday, I finally upgraded my iPhone to the latest operating system. That's when I could finally download this awesome app to make still life photos come to life. I'm still quite a novice, but I just thin
k they're awesome! You can make the movement subtle, or in your face. I've seen some really creative ones on their featured page.