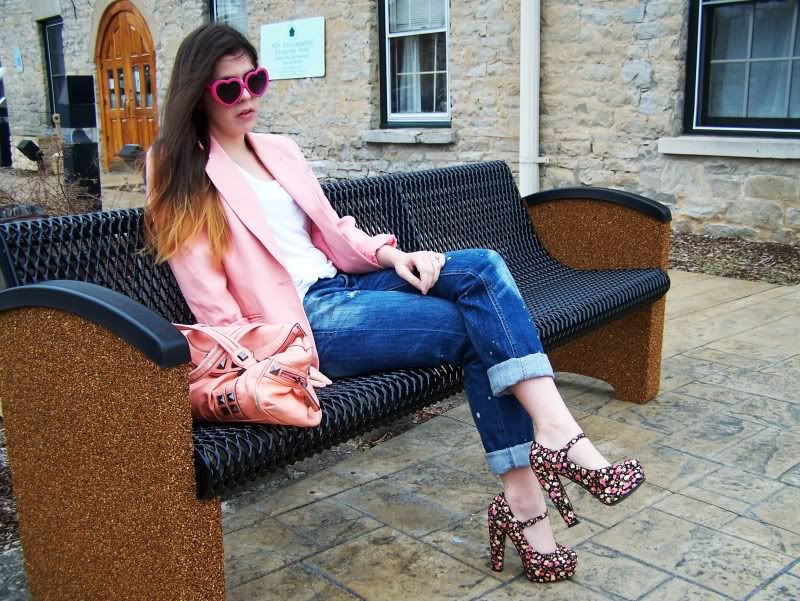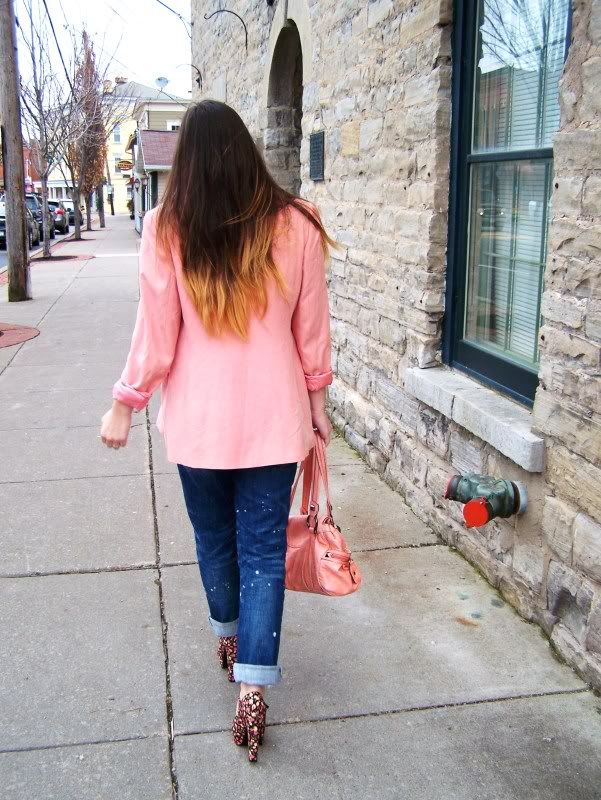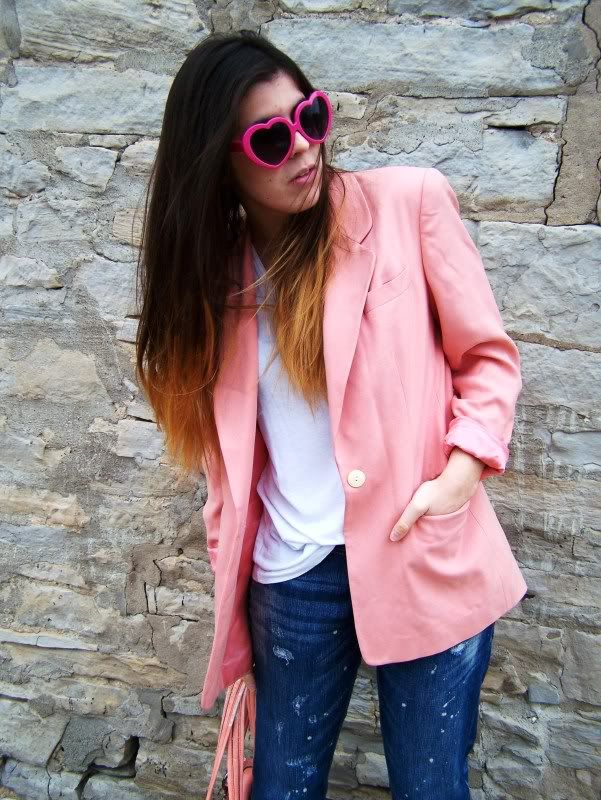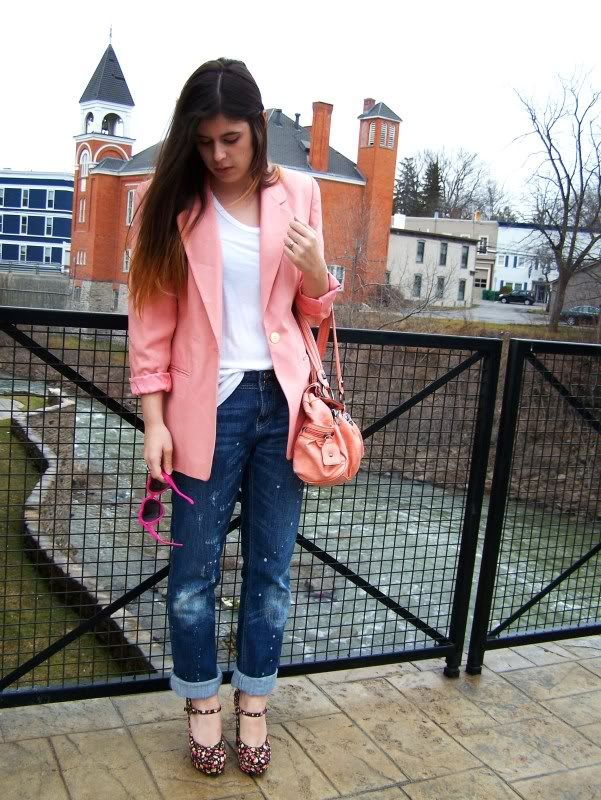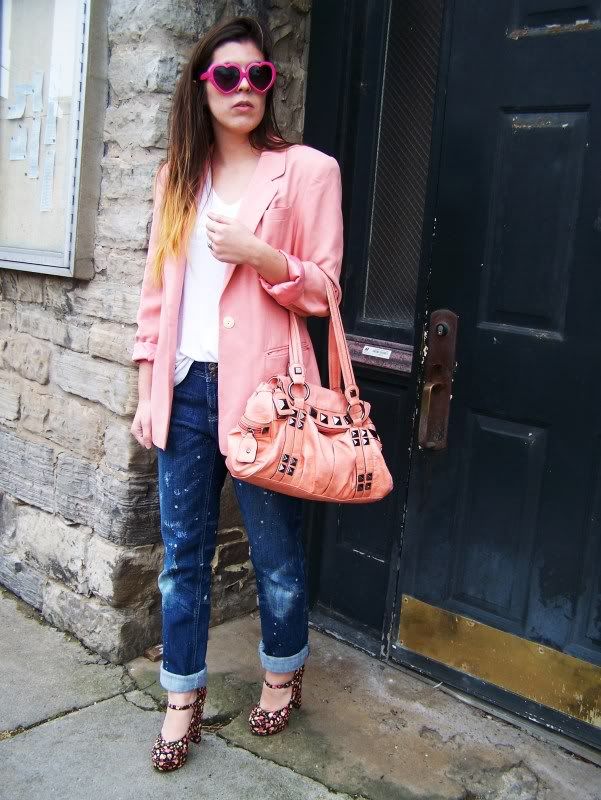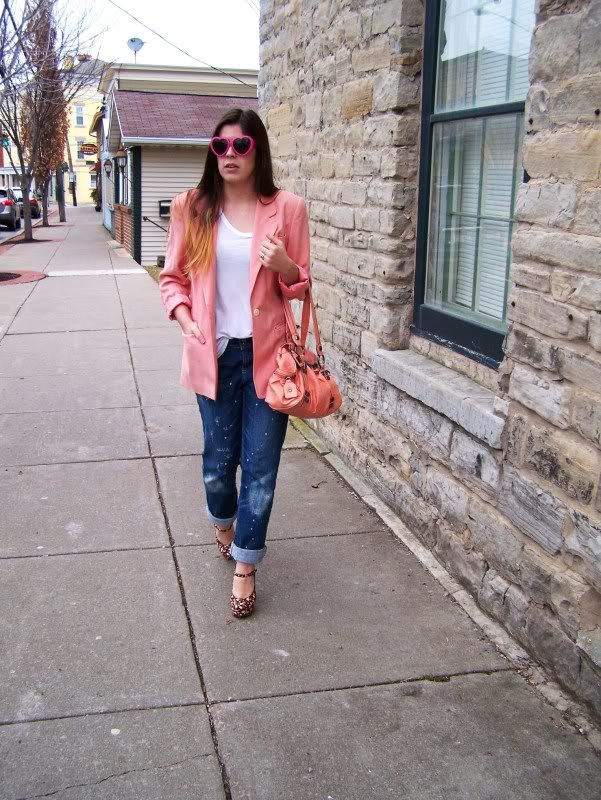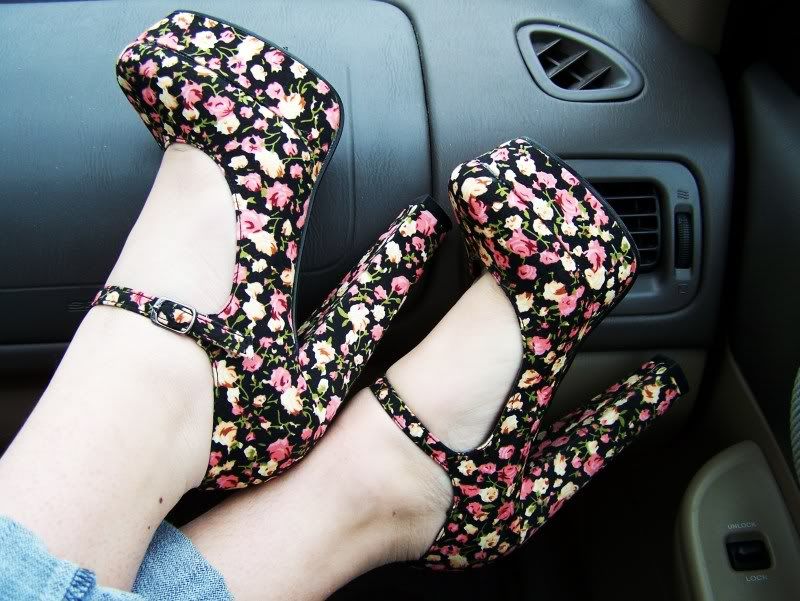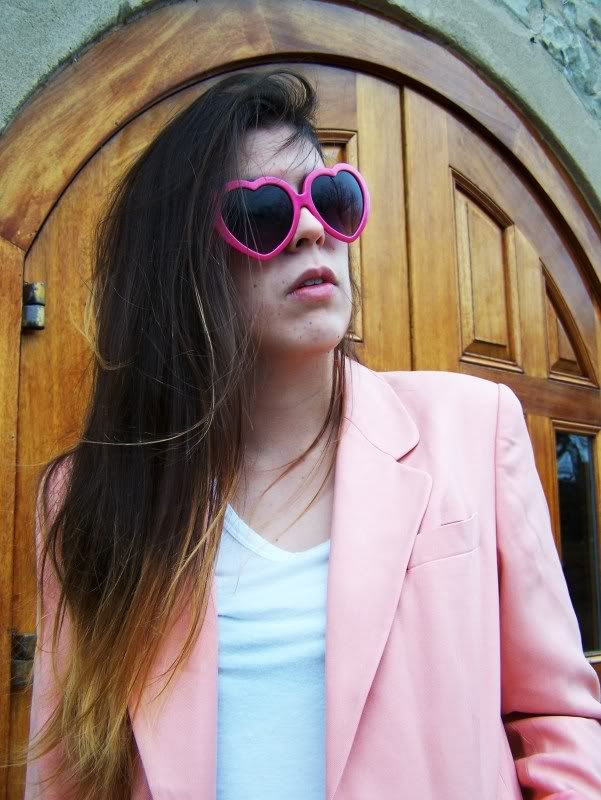 Thrifted Land's End silk blazer, Target tee, Express jeans, Kathy Van Zeeland bag and Forever 21 mary janes.
On Friday I was really ready for Spring attire. It was fairly warm and I could get away with wearing just a silk blazer. It's an awesome piece, so boxy, so comfortable. Plus, it was $2.50 or something. Dirt cheap. It also matches my bag in an uncanny way. Something I didn't plan at all. In fact, it reminded me that I wear this purse way too much.
I was also really excited to wear my mary janes again. I haven't worn them all Winter (my toes would freeze!). They add such a kick to any outfit.
I'm trying to enjoy the sun today, unfortunately it's 19 degrees out. I'll find a way to stay warm!