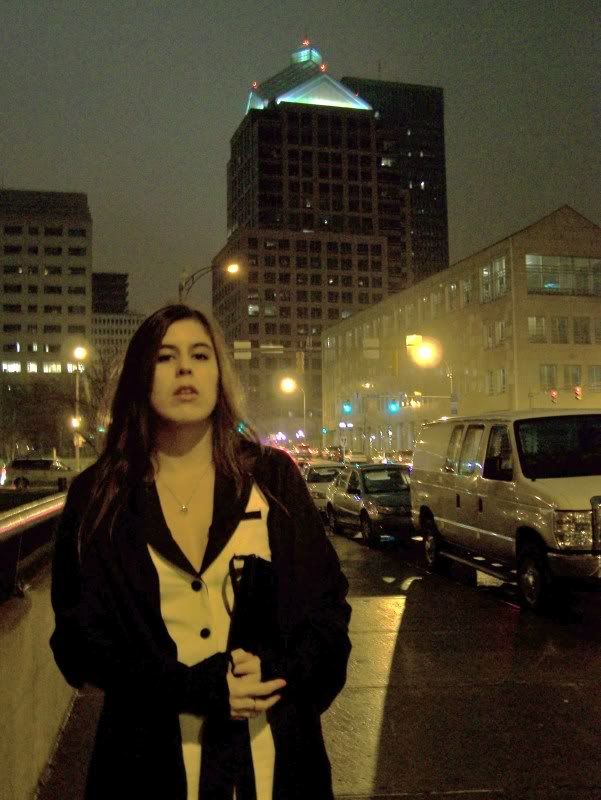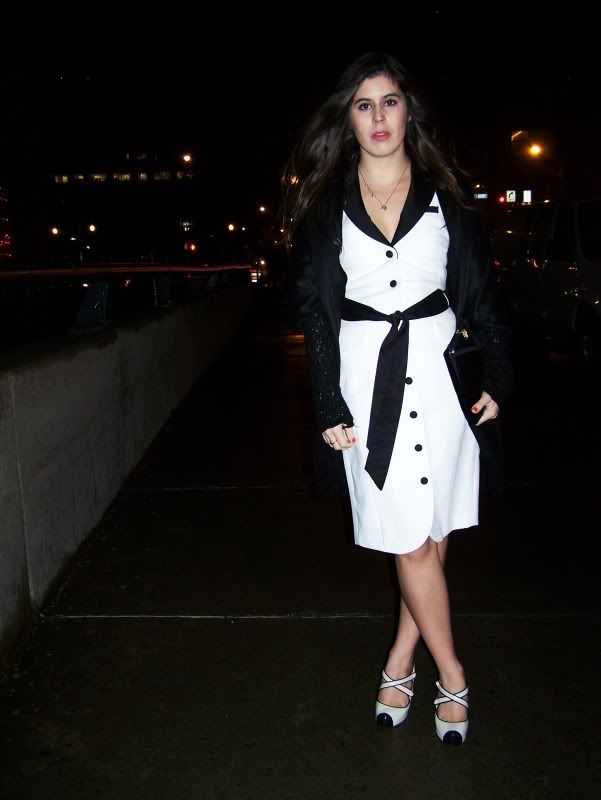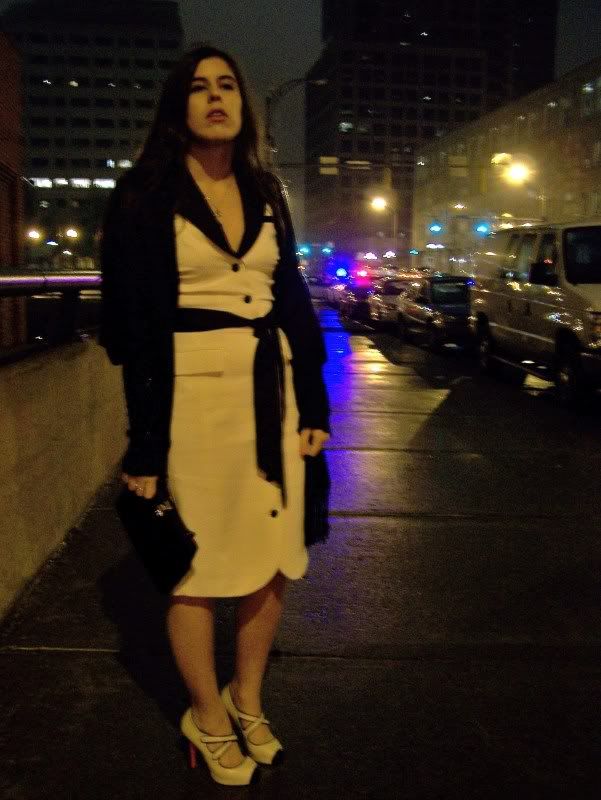 H&M tuxedo dress, gifted pashmina (used as scarf HERE), vintage velvet clutch, and Betsey Johnson pumps (last seen HERE).
The past few years on New Year's Eve I've turned to sparkles. To ring in 2009 I wore a crazy silver sequin get up, 2010 it was a crazy colored number, and last year was this
dress
.
This year I decided to tone in down. I stepped in this black and white beauty that my boyfriend got me for Christmas. Back in November I stopped dead in my tracks when I saw it at the store. It was way too expensive for me to impulse purchase, but I loved it. I had forgotten all about it until I got it on Christmas. What a sweet boy.
At first I regretted not wearing tights, but my legs weren't cold. My upper body was cold due to my inability to wear a proper coat. I wrapped myself in the pashmina and made do.
I spend my New Year's Eve downtown in my little city. I got to see an amazing fireworks show and have a lovely dinner. I love my city.
I hope you all had a lovely time! Happy New Year!