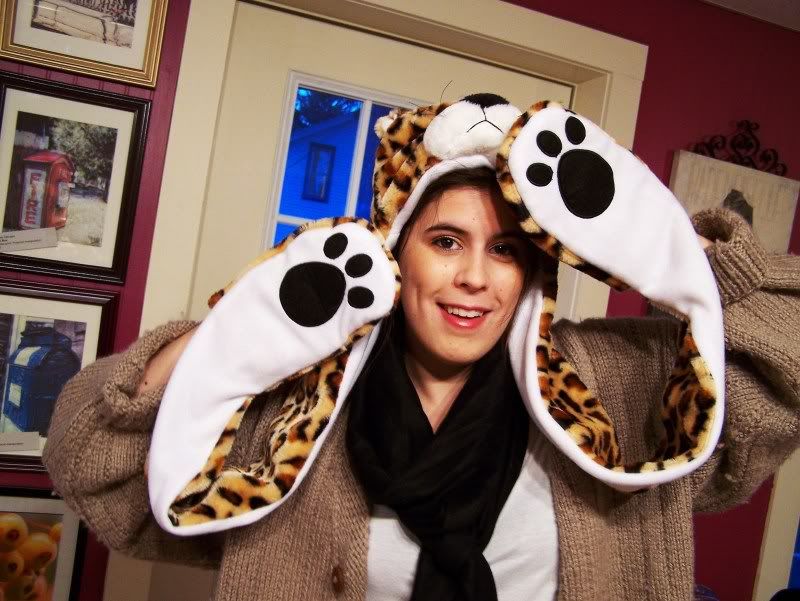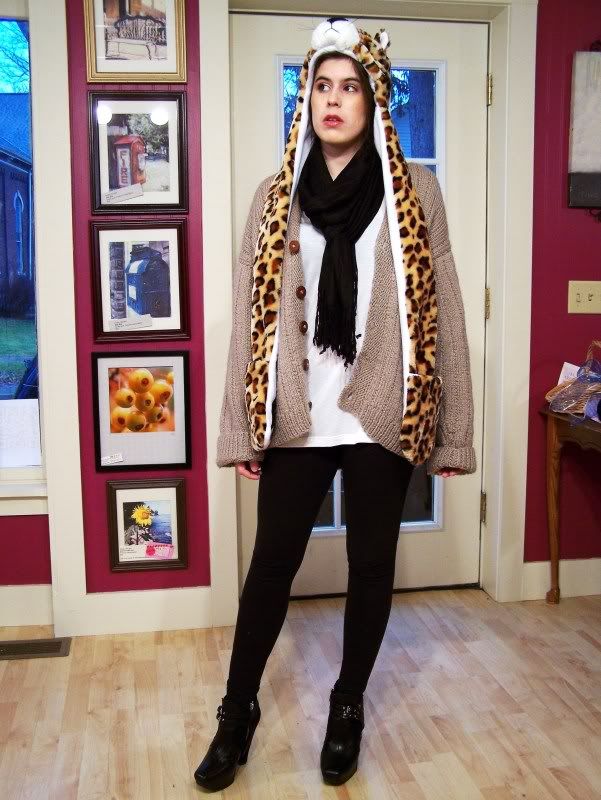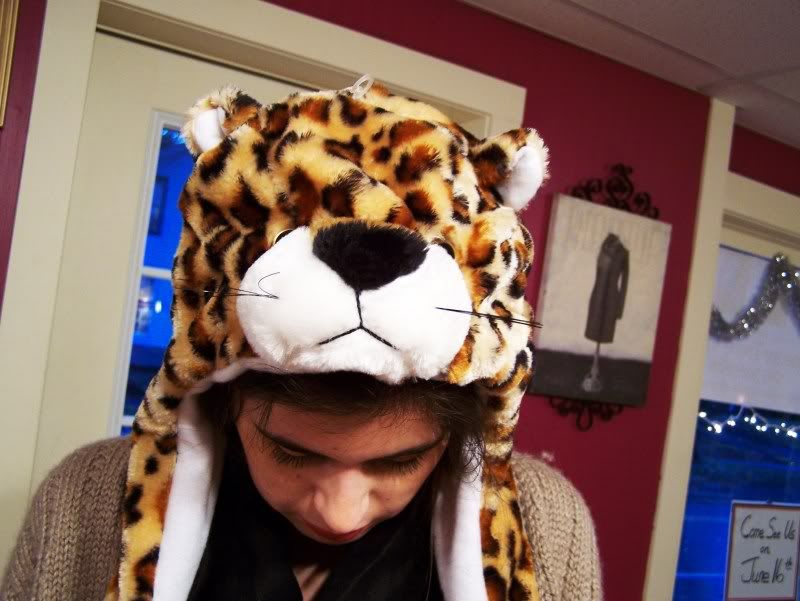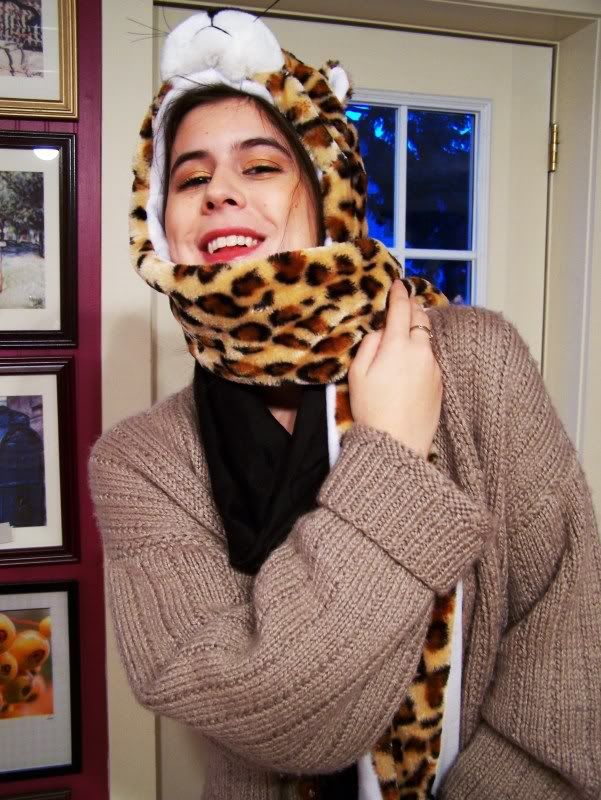 Thrifted sweater, Target tee, gifted scarf, Charlotte Russe leggings, Sam Edelman Zoe boots, and gifted leopard hat.
It's been almost a week since I've posted, that's because I had quite the busy Christmas. Yesterday when I took these photos, I was still feeling exhausted. I opted for my most comfortable clothing. There is something so comforting about leggings, a baggy tee, and my favorite grandpa sweater. I also got to wear this leopard hat my boyfriend got me for Christmas. He was super sweet and knew it was so goofy, but I really wanted it. I love goofy things like this, something about having paws just gets me.
He also officially turned me into an anime nerd by getting me a shirt from my favorite show. I pretty much freaked out, I can't fight the nerd.
I'm going to enjoy some of my Christmas presents before bed. Did you get anything wonderful this year?