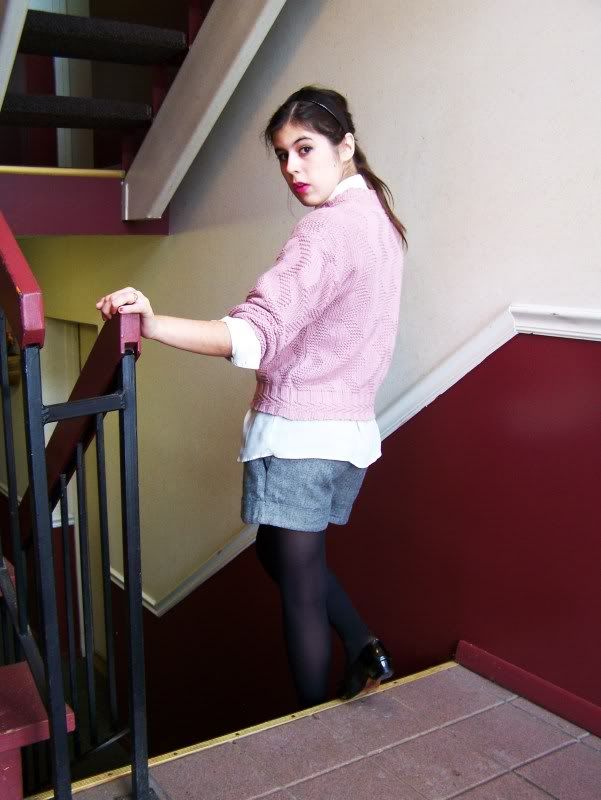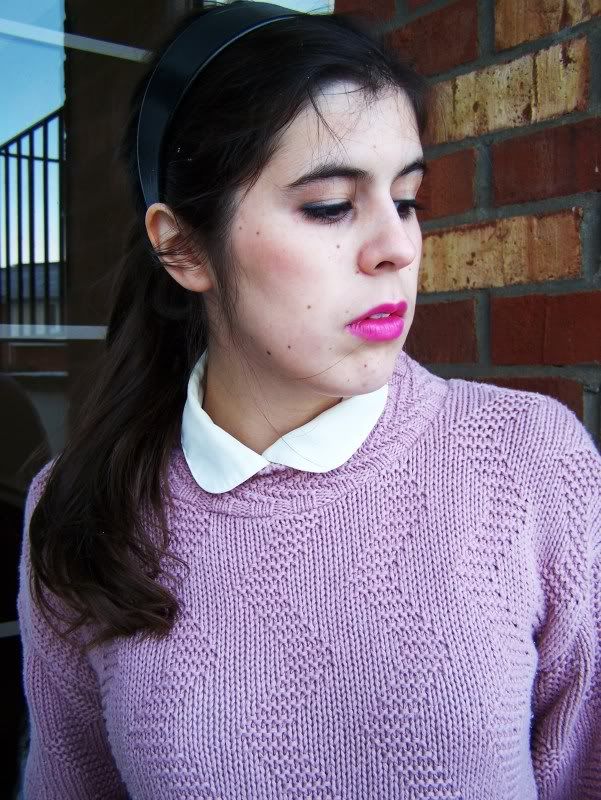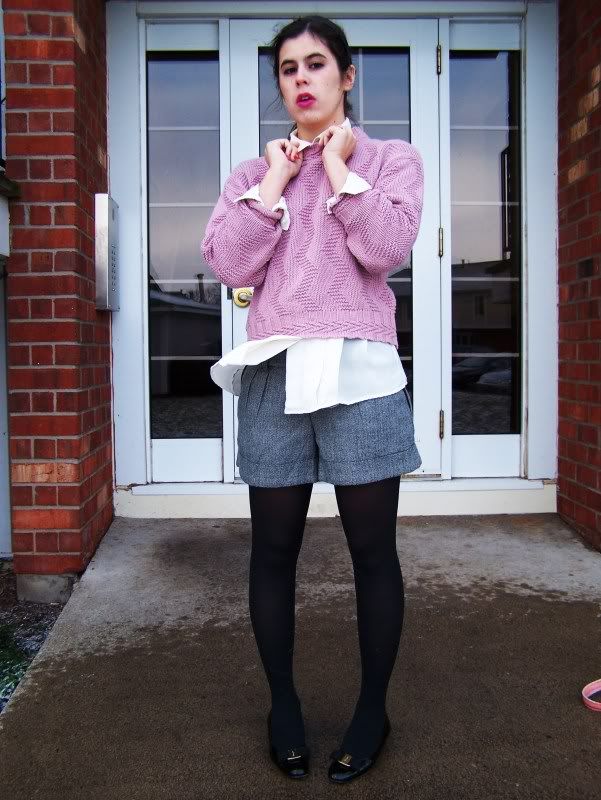 Thrifted vintage sweater, thrifted blouse, Charlotte Russe herringbone shorts, Target tights, and vintage Ferragamo flats.
In 2012 I want to try new things style wise. Wear more lipstick, put outfits together that deviate from my norm, that kind of thing. So, I decided to put this outfit together. A few weeks ago I nabbed it for a dollar, I gravitated toward it because it's pink. I don't own too much pink. I paired it with a button up, which is something I would never normally do. I added a pop of hot pink lipstick to really add a change. Overall, I'm happy with the way it turned out.
My boyfriend also wore a sweater and a button up. We matched, I thought that was hilarious. Of course, his sweater was a million times better. It's vintage Dior.
I'm running super late getting ready to go out! I'm super hungry too!