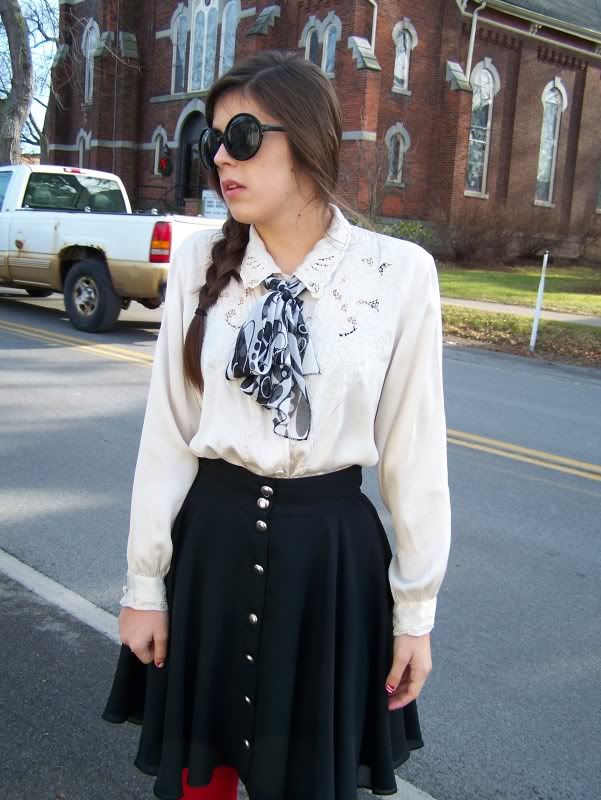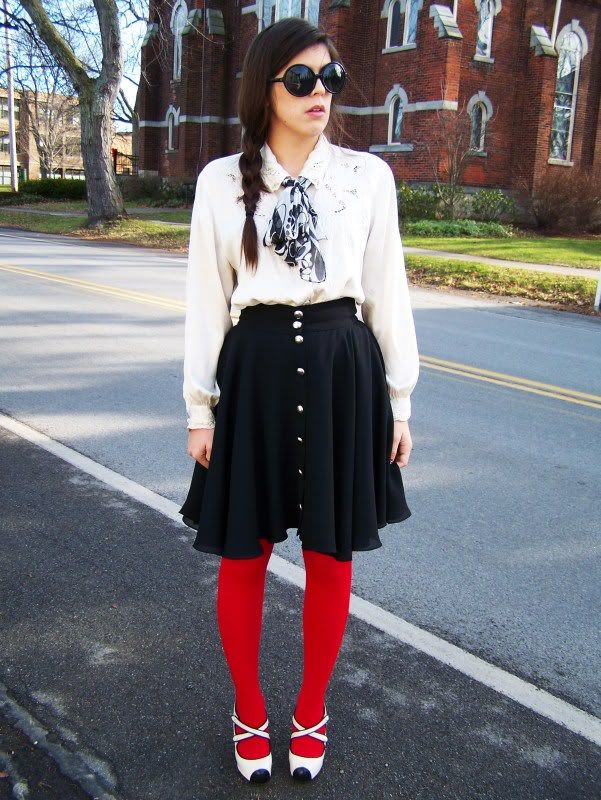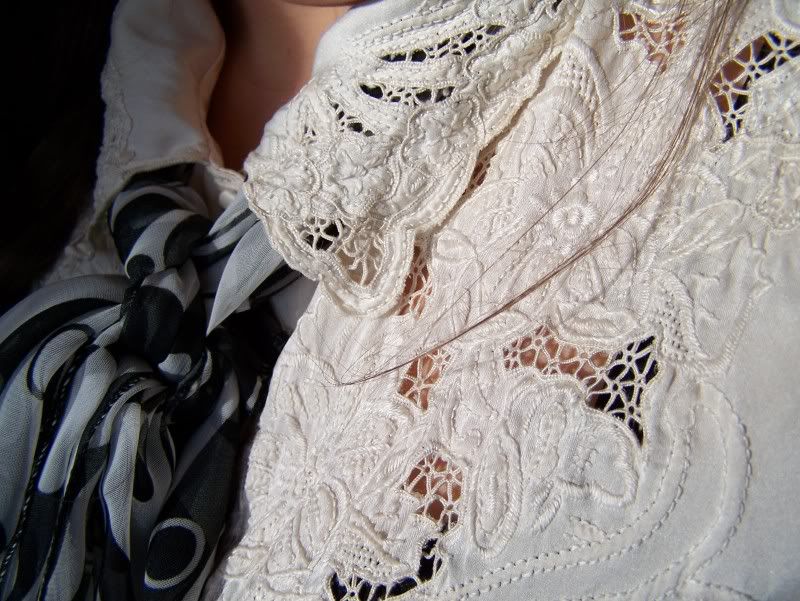 So many details on this blouse.


Vintage 40's era hand embroidered silk blouse, vintage 1960's skirt, gifted scarf, Target tights, and Betsey Johnson pumps.
Today I was feeling very classic. What's more classic than a floaty blouse and high waist circle skirt? When I got home from work, my boyfriend said I looked like a secretary from the 40's. I took that as a big compliment. I was also in a very festive mood, so I traded black tights for bright red. I have so many "statement" tights, it's time to wear them.
This skirt was one of the best thrift finds ever. Lost in the racks, like so many of my finds, was this skirt. A circle skirt appeared just when I was craving one in my wardrobe, and at 3 dollars. It was fate (I know so, so dramatic).
I love this outfit, I think it epitomizes my style deep at its core. Classic and simple. I really can't describe my style when asked. I'm all over the place, but at the end of the day simple looks are my favorite.
I am getting so excited for Christmas! I'm so excited that I took off work the rest of this week to do Holiday activities. I still have so much to do. Oh well, time to eat some cookies!