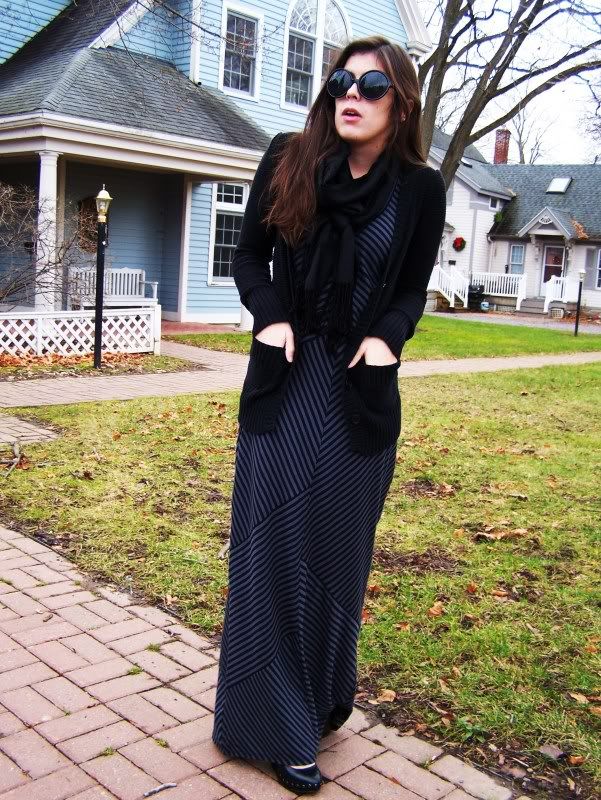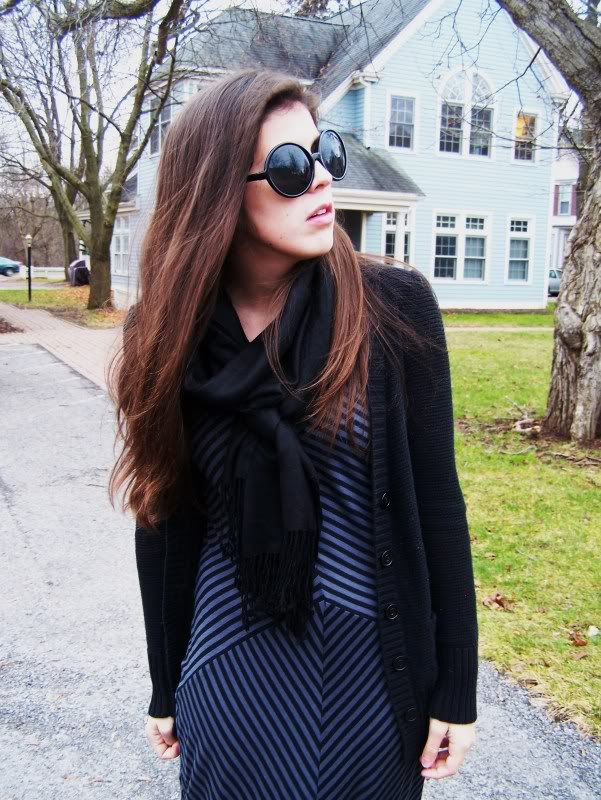 Hang Ten maxi dress, Target cardigan, gifted scarf, Icing sunglasses, and Aldo mignogna wedges.
This past week my ensembles have been consisting of cardigans and scarves. It's the simplest combination to put together when the weather gets chilly. I'm sorry if it gets boring to you readers, I guess it's just my inner grandma coming to life. My boyfriend always tells me I'm truly a grandma because I like; big sweaters, Werther's Originals, kooky old lady prints, cats, anything butterscotch, and the fact that I'm just old fashioned in general. There are many more examples, I just don't want to bore you.
On this particular day, I decided to pair my favorite old cardigan, with a maxi dress I got over the summer. You may remember me describing how I got it for free
HERE
. It's not a promotion, I swear. Anyway, just having the long skirt really made a difference in the cold factor. I was a lot warmer and this surprised me. I'll have to break this bad boy out when it gets REALLY cold. We're talking like 12 degrees, I just hope it doesn't get that cold this year.
I'm late for work, so I'll be leaving now. I hope everyone is enjoying the Holiday season!