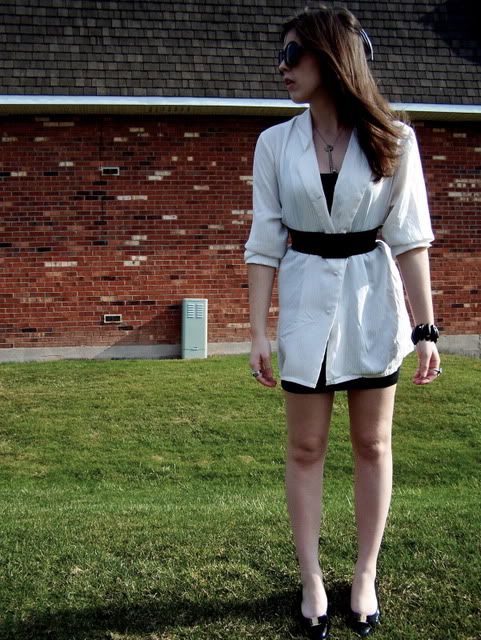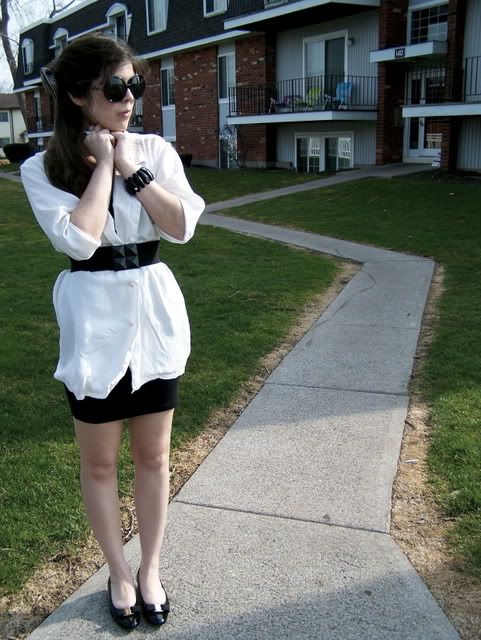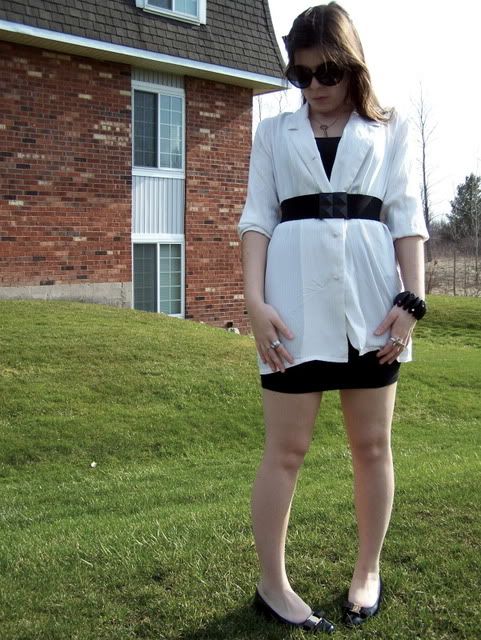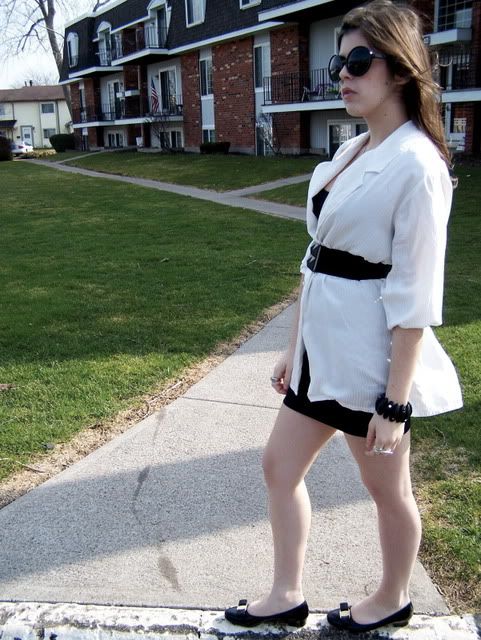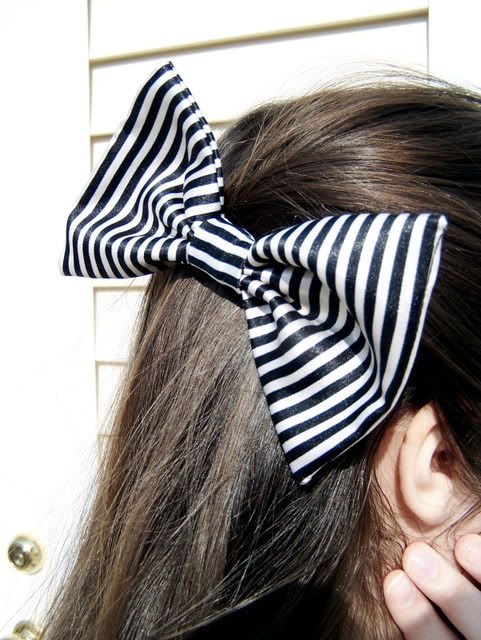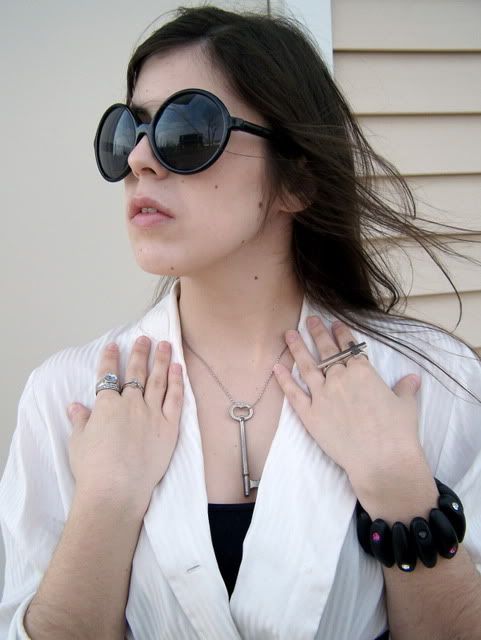 Thrifted silk shirt, H&M skirt, Charlotte Russe belt, vintage Ferragamo flats, American Apparel hair-bow, Icing sunglasses and bracelet, and vintage skeleton key.
Ever since I picked up this silk shirt for $1.50 last summer it's been a staple in my closet. Whenever I don't know what to wear I find myself reaching for it. It can be styled a million different ways and feels luxurious. For the first time this year I could wear it without a coat!
I'm loving the warmer weather it's great for bare legs.
Also, I'm loving this hair bow I got when I was in NYC, we don't have American Apparel where I live so I was excited. I wanted to buy the whole store!
Is there a store where you live that you wish you had?
xoxo,
Morgan