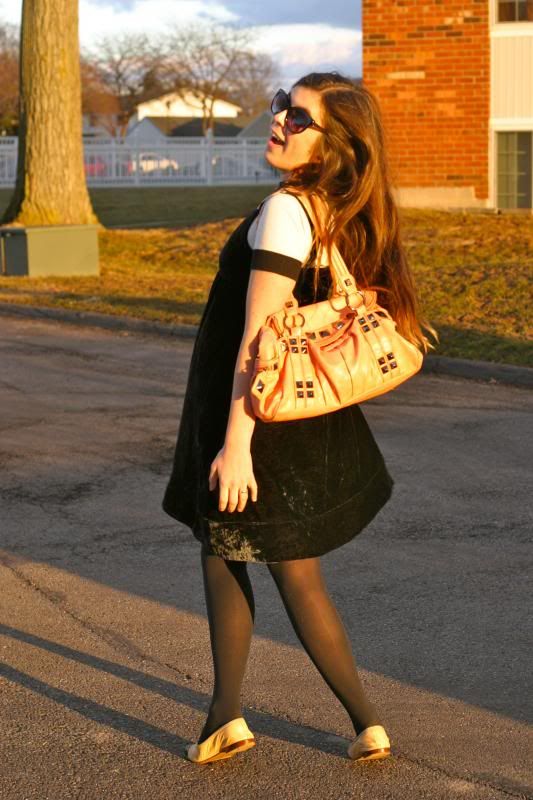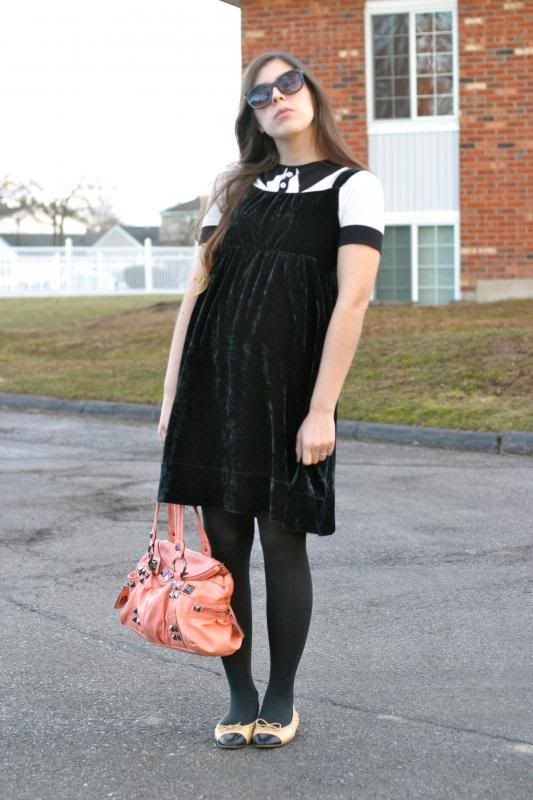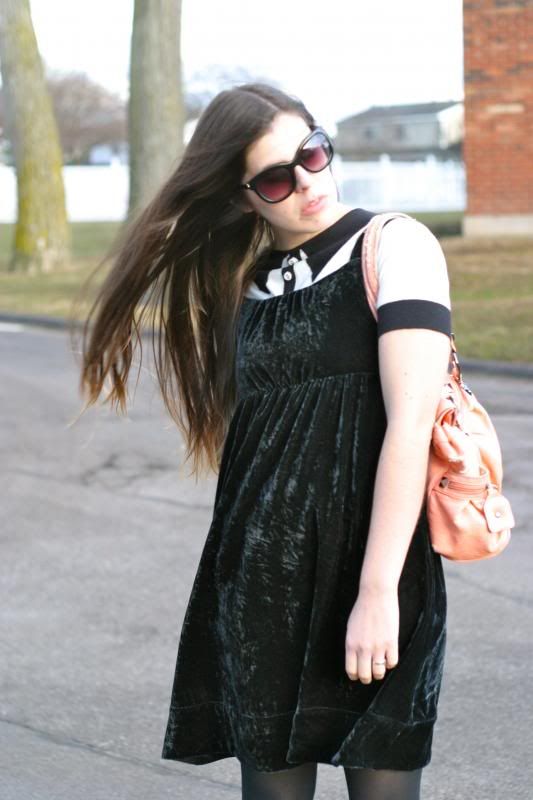 Thrifted Gap Kids dress, Forever 21 shirt, Target tights, Kathy Van Zeeland bag, Lane Bryant sunglasses and vintage Chanel flats.
I found this kids dress in the women's section at Salvation Army and was a little disappointed. I thought it might fit and it does (if I don't mind my chest being crushed for the duration). That's a small sacrifice for the price: it was $2.50. I love velvet - there's something about it that feels very old world to me. When I wear it, I feel close to people of the 1800's (maybe that's a little crazy, but that's just me). It can be very impractical, but I'm determined to make it work (as Tim Gunn would say).
I hope you're having a great week!