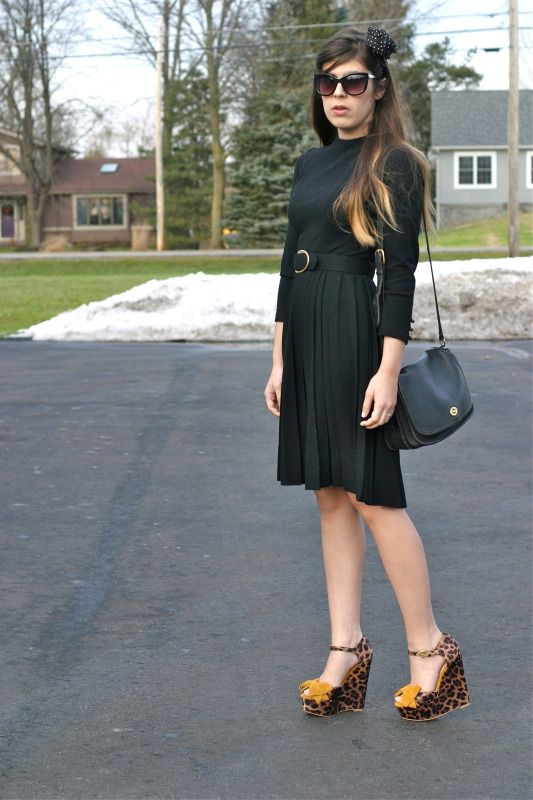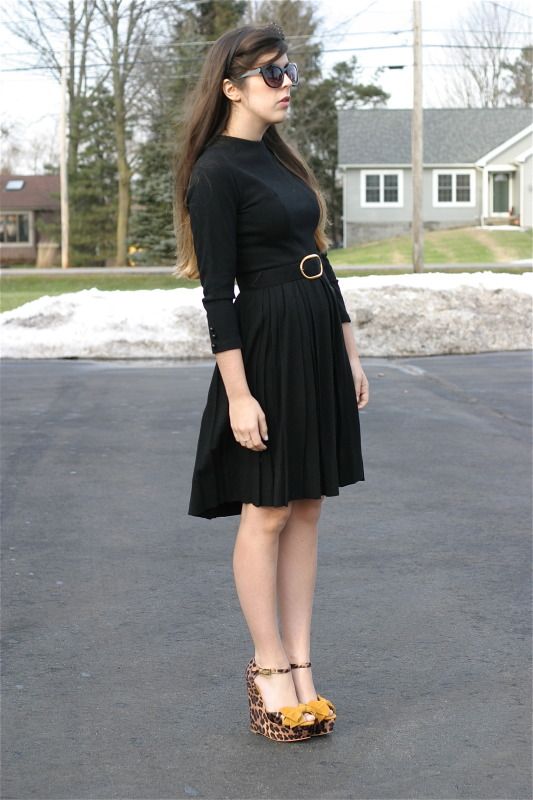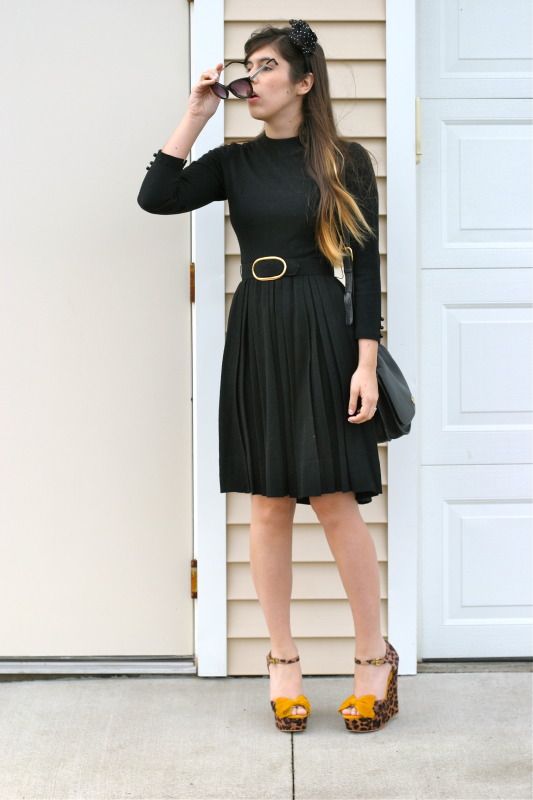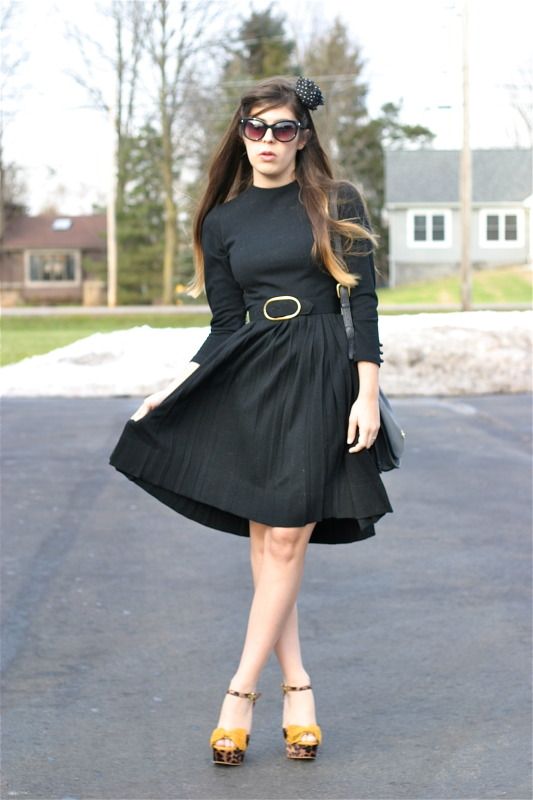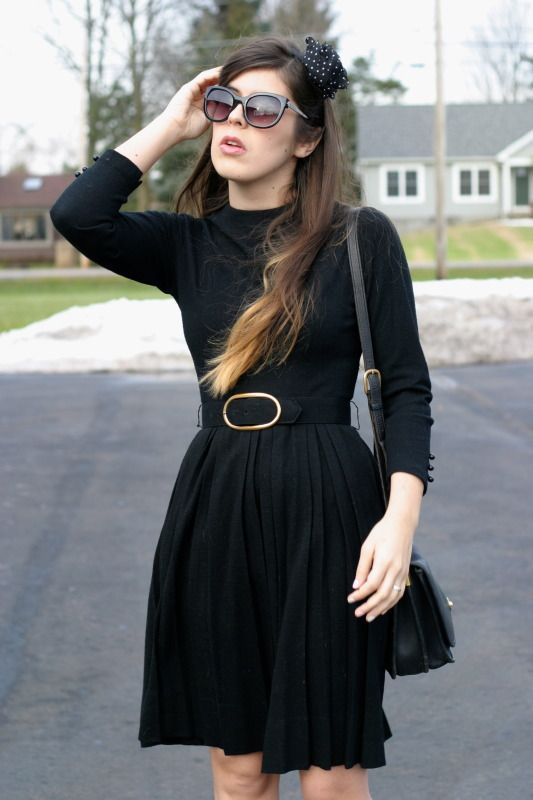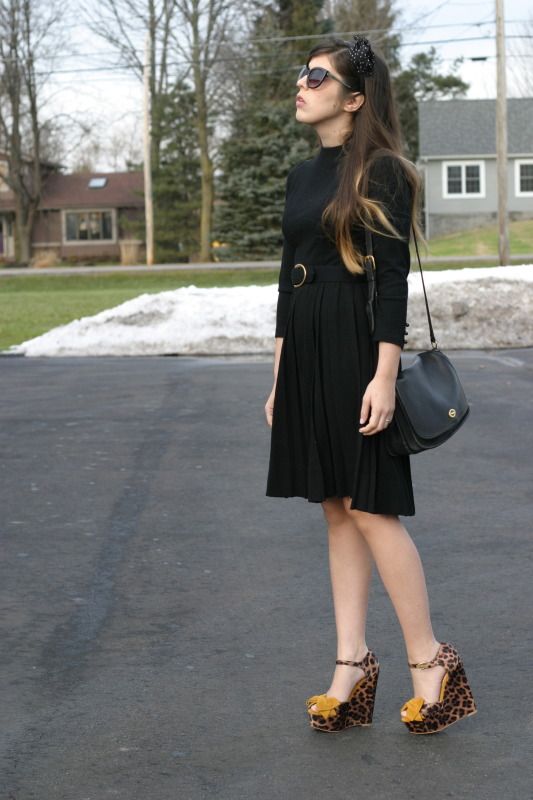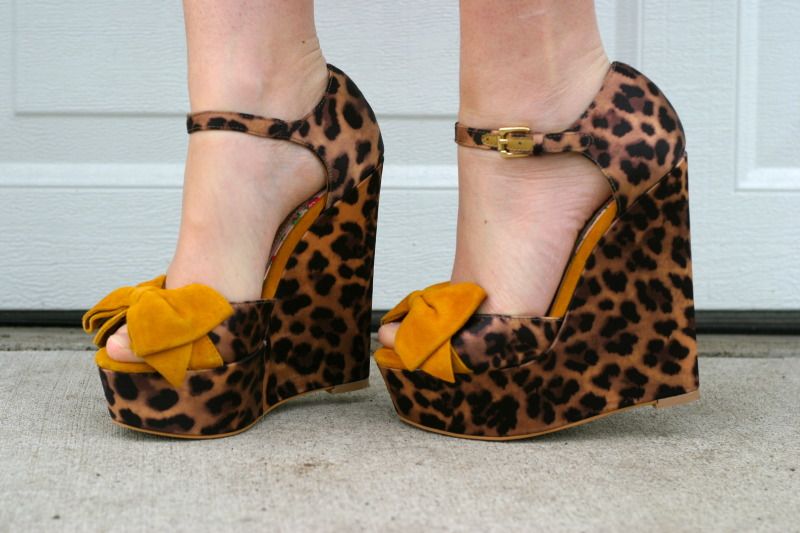 CeCe L'amour wedges purchased through the amazing site Hello Holiday, vintage 60's dress, vintage leather bag, Charlotte Russe headband, and Lane Bryant sunglasses.
My super-sweet Brian got me these long-lusted over wedges for Christmas. They are designed by none other than one of my favorite bloggers, Celine of
The Shoe Girl
. Ever since she debuted these babies in her line I've pined for them. So when another one of my favorite bloggers (Sarah of
Fash Flood
) started
Hello Holiday
and carried these wedges, I knew I had to order from them.
Unfortunately, me trying to not spend money got in the way of supporting the new site. I put the shoes in the back of my mind and forgot about them. That was until I opened them on Christmas.
Brian is too sweet.
I was so excited when the temperatures this weekend reached 60 degrees. I finally had a chance to wear them. Piles of snow make it hard to wear satin shoes. Also, being sick for two weeks makes it hard to wear any nice clothes. I was wrestling with my closet and couldn't figure out what to wear. I decided a simple black dress was the best way to go; it's fool proof. Anyway, I love any excuse to wear this dress. It's a perfect dress for winter time.
I hope you're having a stellar start to your week. Can you believe it's halfway through January already?
PS: This is not a sponsored post. I just like supporting the things I love!