Being a beauty addict can be very expensive. Every girl (or boy) who is one can tell you that. The goal of this new segment on my blog is to help you save a couple bucks, but still get great products. That way you can take those dollars you saved and buy something you really need, like shoes (oh wait, that's just me).
When I was a little girl, my mom used to take me to this magical store called Dollar Tree. She would buy me little statues of ballerinas or tiny boxes to store my vending machine jewelry (she got me hooked on knick-knacks early). Even into my teens, a trip to Dollar Tree was something to look forward to. Now that I'm adult (or rather pretending to be an adult), I still love to find hidden gems there. Experimenting with products is easy, because it only costs a buck and if you hate it, it's not like you spent a fortune. I've found a lot of my regular beauty products there and I'm proud to say it. This week I'll start off with my recent beauty jackpot.
Even though I own way more lipsticks than I should, I'm pretty particular about them. I like high-end lipsticks and cheap ones. I won't settle on a cheap one if it doesn't perform like a high-end lippie. That being said, when I saw these Maybelline Great Wear lipsticks hanging in the cosmetic aisle, I had to try one out. Turns out I like it so much I went and got three more shades.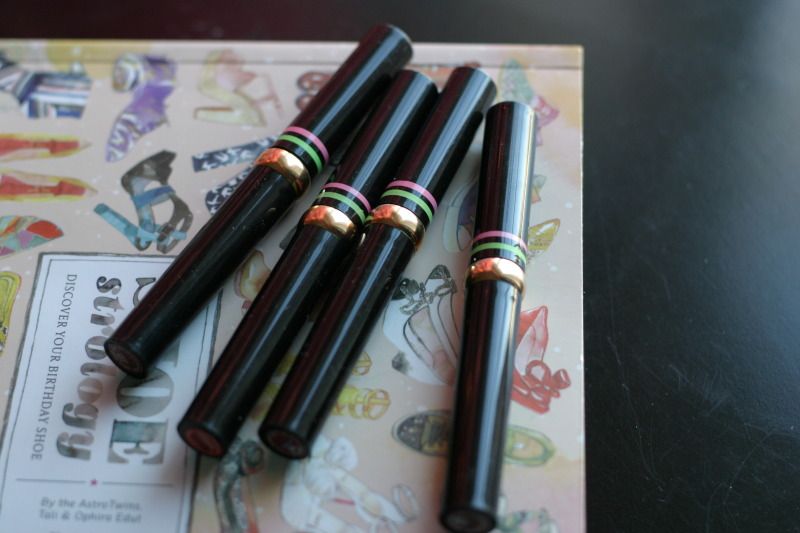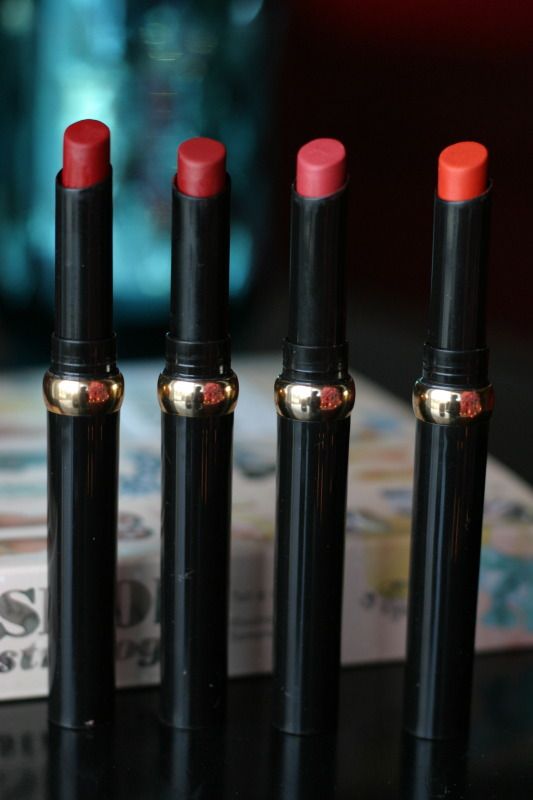 (From left to right): Garnet, Autumn, Berry, and Cocktail Orange.
Please excuse my poor application. Don't ever try to put on lipstick with shaky coffee hands!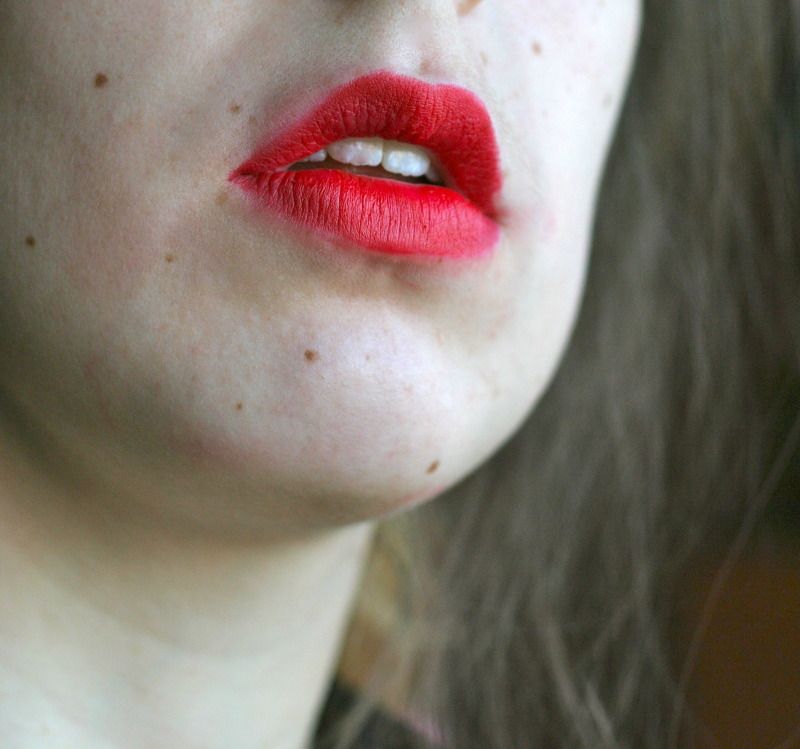 Maybelline Great Wear in Garnet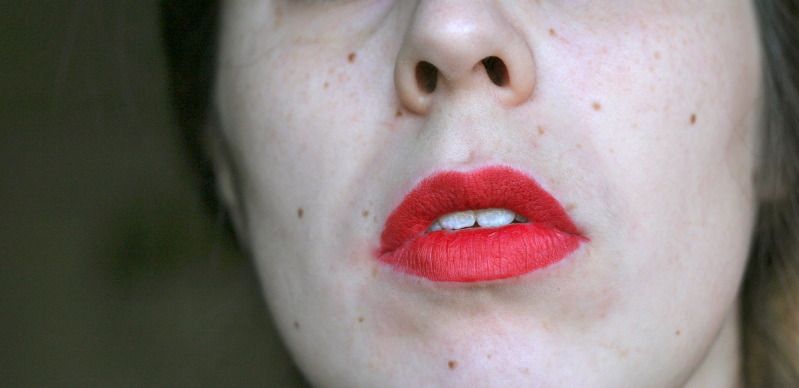 Maybelline Great Wear in Autumn
Maybelline Great Wear in Berry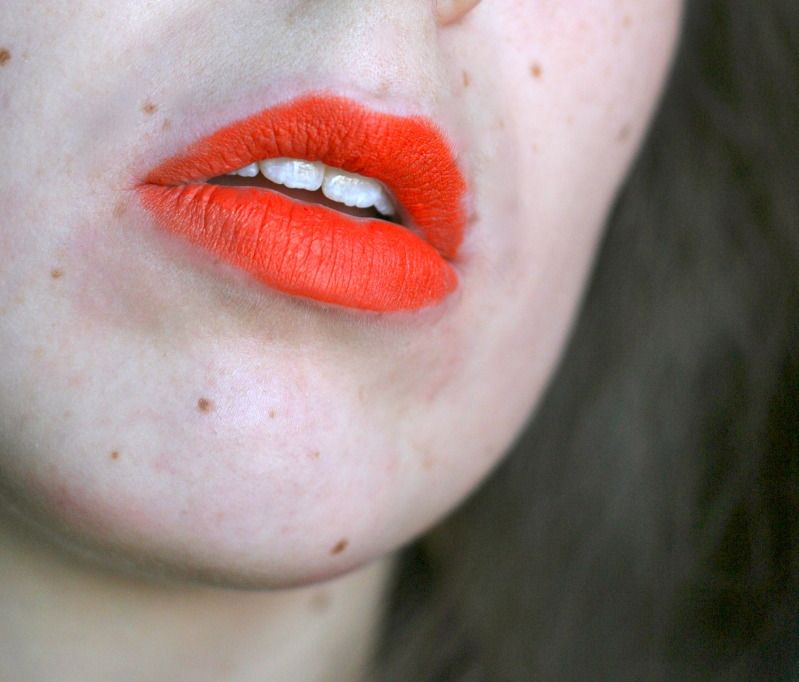 Maybelline Great Wear in Cocktail Orange
I'll admit, I wasn't expecting anything spectacular. Maybelline is not one of my favorite drugstore brands and I never have been wowed by any of their products. To my surprise, these lipsticks weren't bad at all (maybe my low expectations paid off). They have an incredibly matte finish, which I didn't expect. I would say they are as matte as Mac's Ruby Woo (the most matte lipstick I can find). Even though they are so matte, they feel great on the lips. After awhile they do start to dry out, so carry some lip balm! They're staying power is great, which I know some women view as a necessity when it comes to their lipsticks. Berry will be a great everyday shade come Spring, and Cocktail Orange will be fun for the summer.
What I don't like is the shade variation. All the colors are very similar - Autumn and Garnet are almost identical. I probably won't get much use out of one of them. Also, if you have dry lips (like me) you will need to prep your lips with a balm. Matte lipsticks are known for showing dry patches and for drying out your lips in general and these are no exception.
Overall, a tad drying and not a wide shade selection would not stop me from repurchasing at a mere dollar. I would probably go back to choose between Autumn or Garnet.
I hope this helps you score some awesome and super-cheap lipstick at your local dollar store!