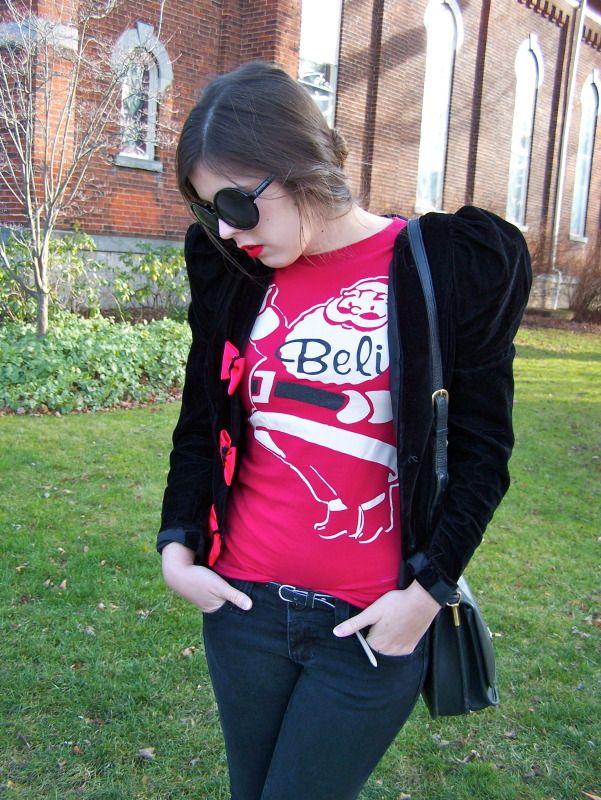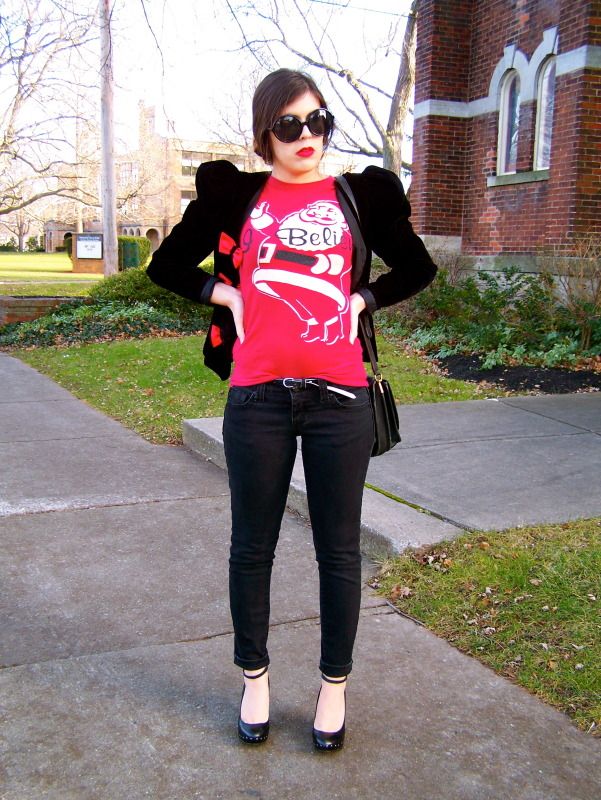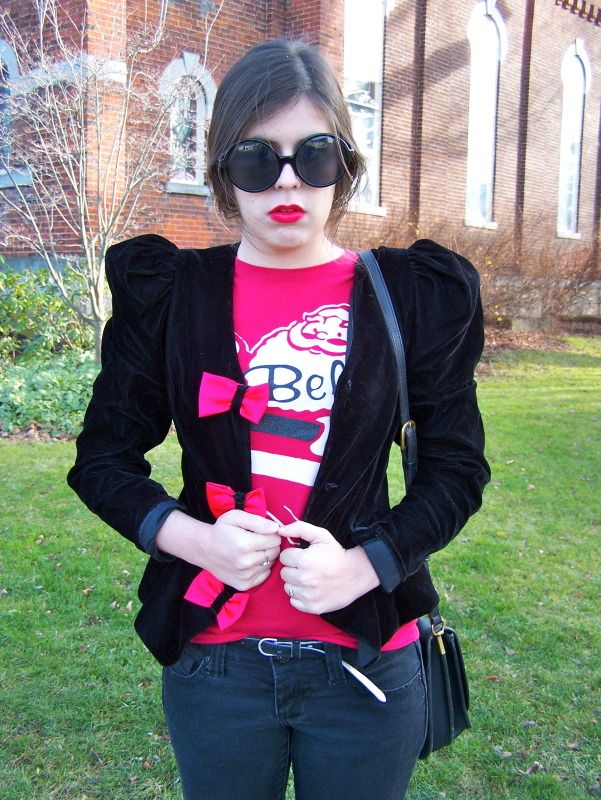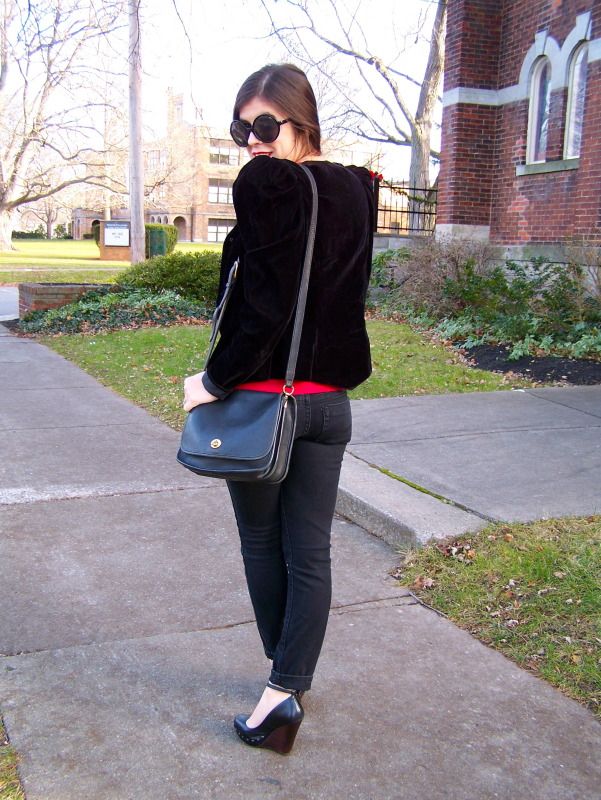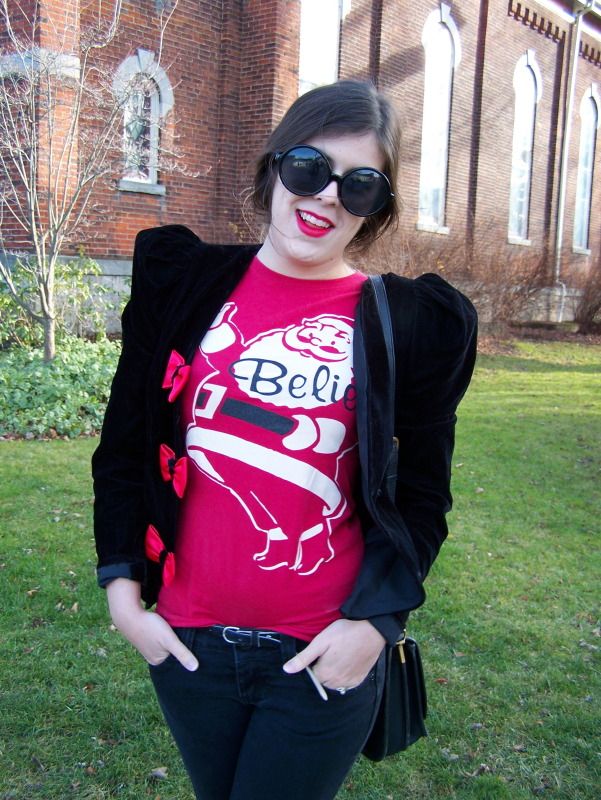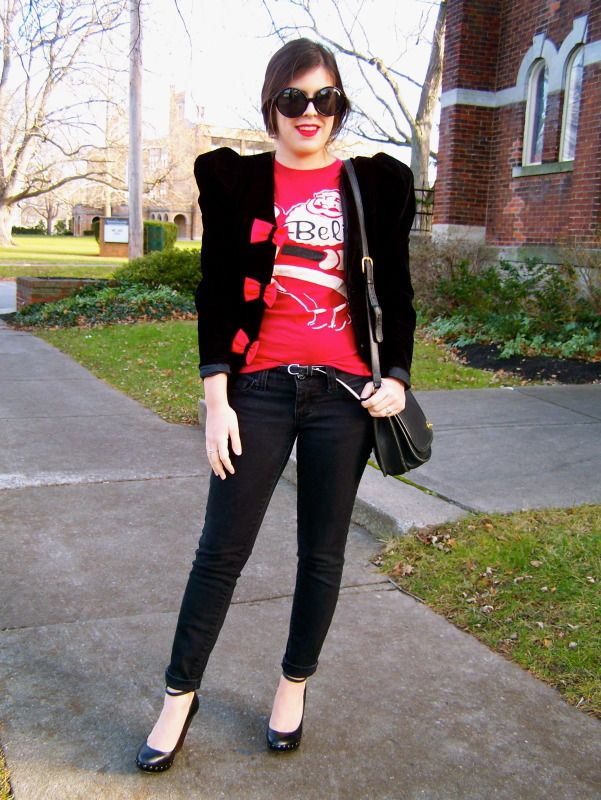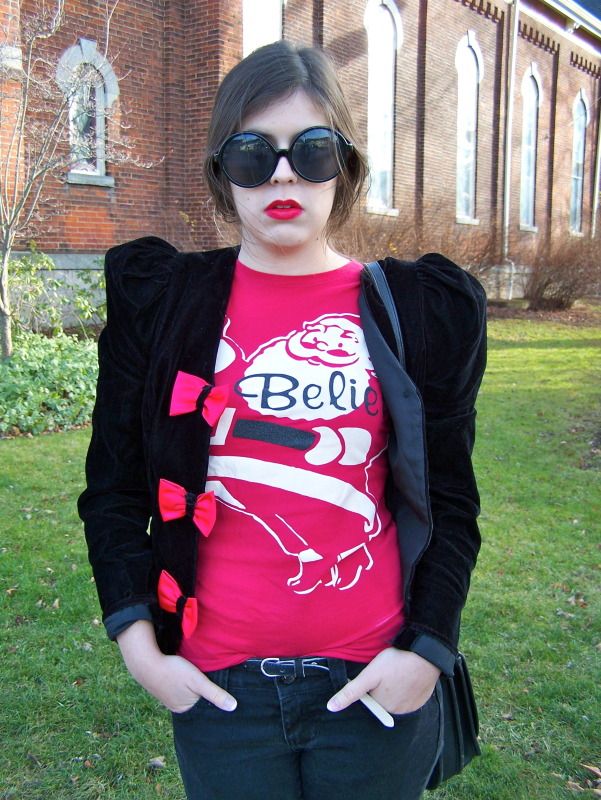 Vintage velvet jacket, gifted tee, thrifted Bongo jeans, thrifted vintage leather bag, and Aldo Mignogna wedges.
I'm slowly getting into the Christmas spirit. It's taking me a little longer this year, normally I'm Christmas's biggest fan. I honestly love this time of year. Family time, baked goods, and just making people happy is what makes me happy. Not to be a debbie-downer, but I think it's hard because it's the first year without my grandmother. She loved Christmas and tried to make it super special for the whole family.
Anyway, I decided to be obnoxiously festive with this outfit. I love this tee because I do believe in Santa. It was a gift from Brian's mom last year and I couldn't wait to wear! Unfortunately I only got to wear it once, so it'll be in overdrive this season.
I'm going to be doing a lot of decorating in the next few days. I hope you all have a great weekend!