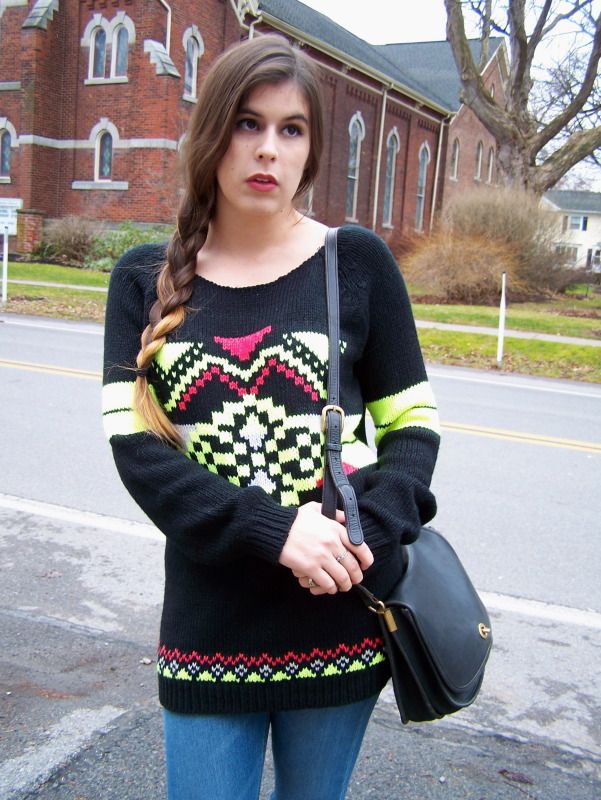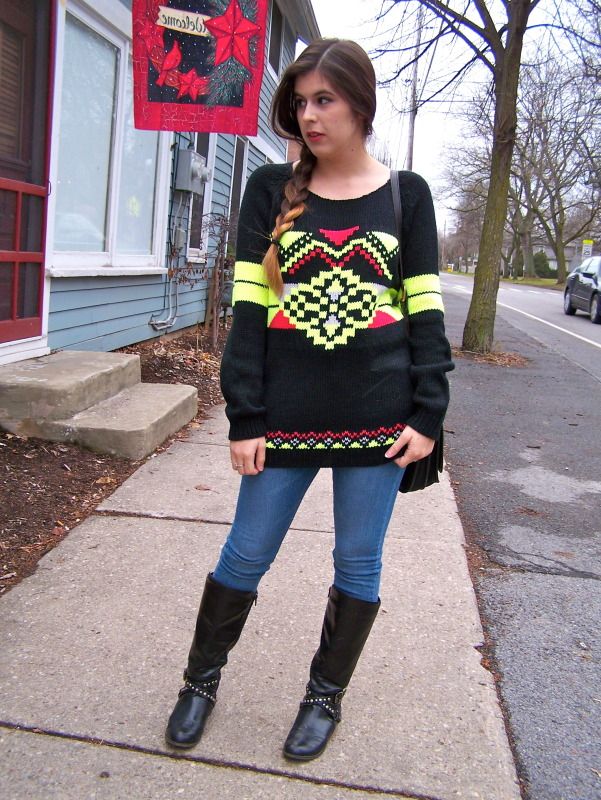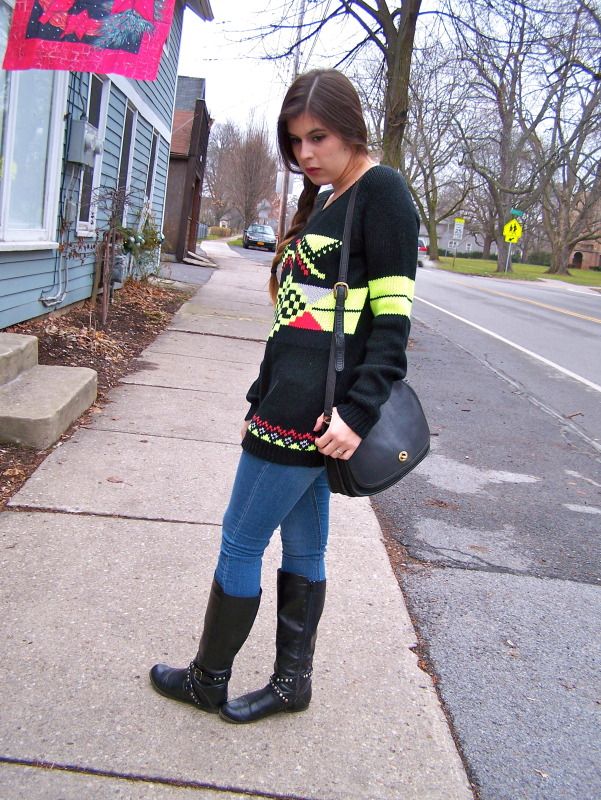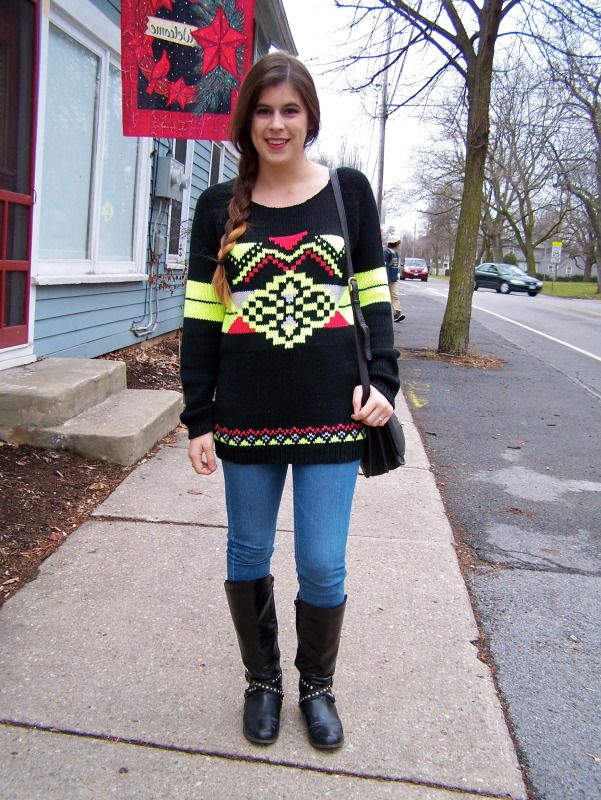 Vera Wang Princess (a Kohl's line) sweater, H&M skinny jeans, thrifted vintage bag, and Target motorcycle boots (they're 3 years old now!).
There are some days that no matter how much you love dressing up, you need something comfortable. Yesterday I woke up on the wrong side of the bed with some mysterious illness. I was looking forward to wearing something super-festive and dressy. Needless to say, I wanted a simple comfortable outfit.
I was really excited because that meant I could wear my new sweater. I had been eyeing this black and neon number for months. The $50 price tag was not justifiable for a sweater in my eyes. I was very happy when I went into the store last week with my favorite $10 off coupon. There was one of these sweaters left and it ended up being $6. Quite the deal.
I love the classic navajo pattern with a neon twist. Plus, it's super-soft and has tiny metallic threads woven in.
Topping off the sweater with my favorite jeans and comfy boots was just what I needed. It's definitely not my most chic outfit, but it wouldn't be a realistic blog if that's all that I wore. Or rather, that's all that I showed you. I have a multi-faceted wardrobe with different outfits for certain purposes and I want to share them all! I really do love clothes way too much. Every piece I own I love so much I could talk about each one for hours. I guess that's the way to live though, wholeheartedly loving everything you wear.
I hope you're having a great week. I'm getting excited for the holiday and just finished decorating my apartment!