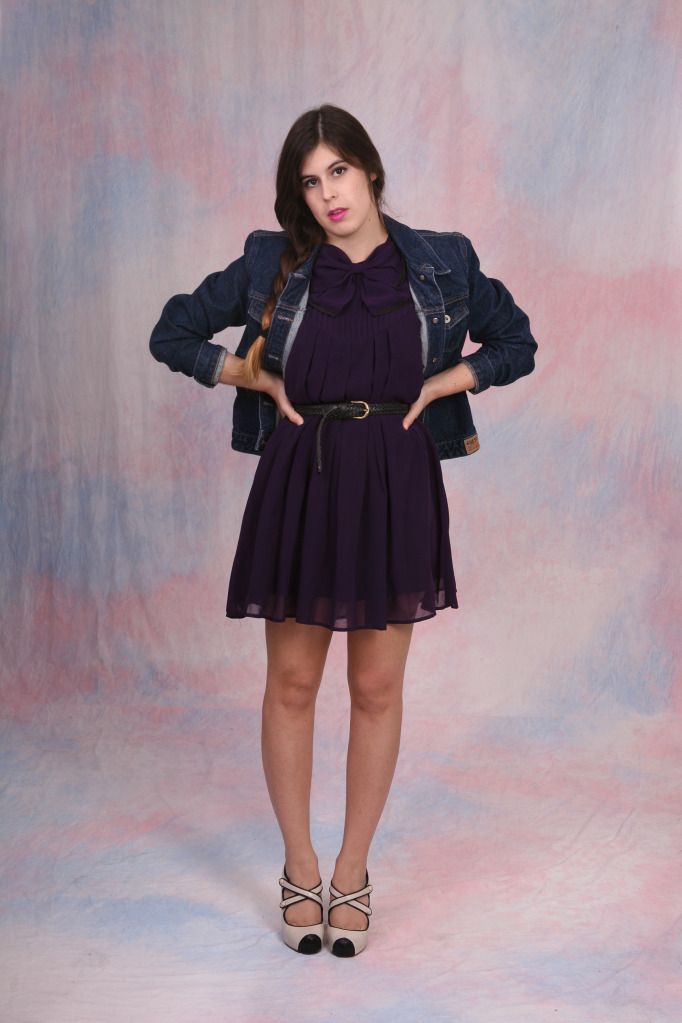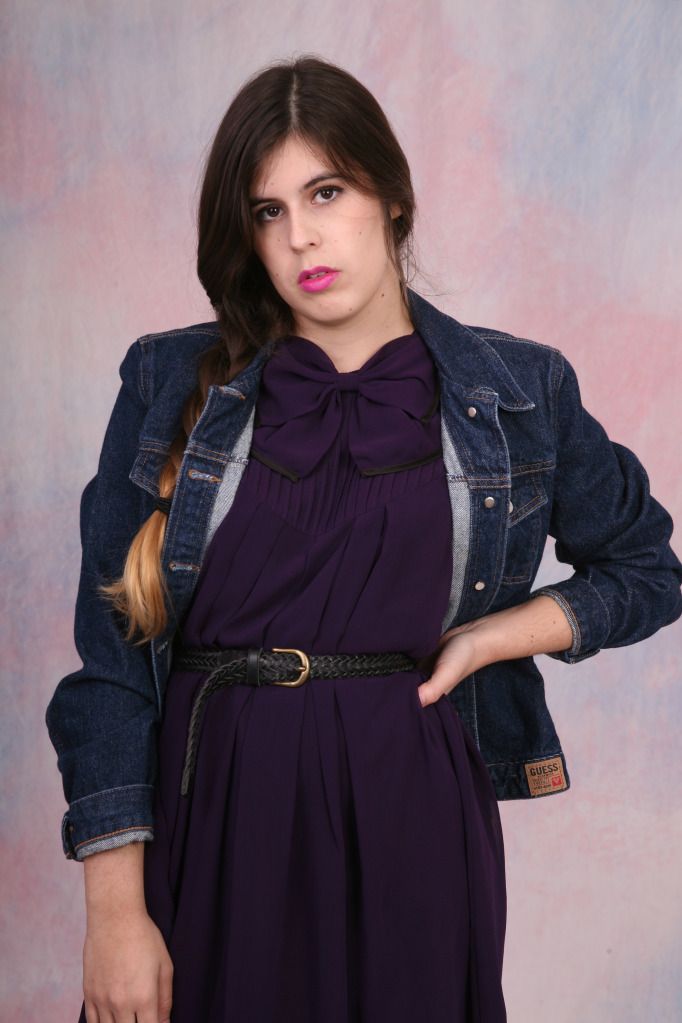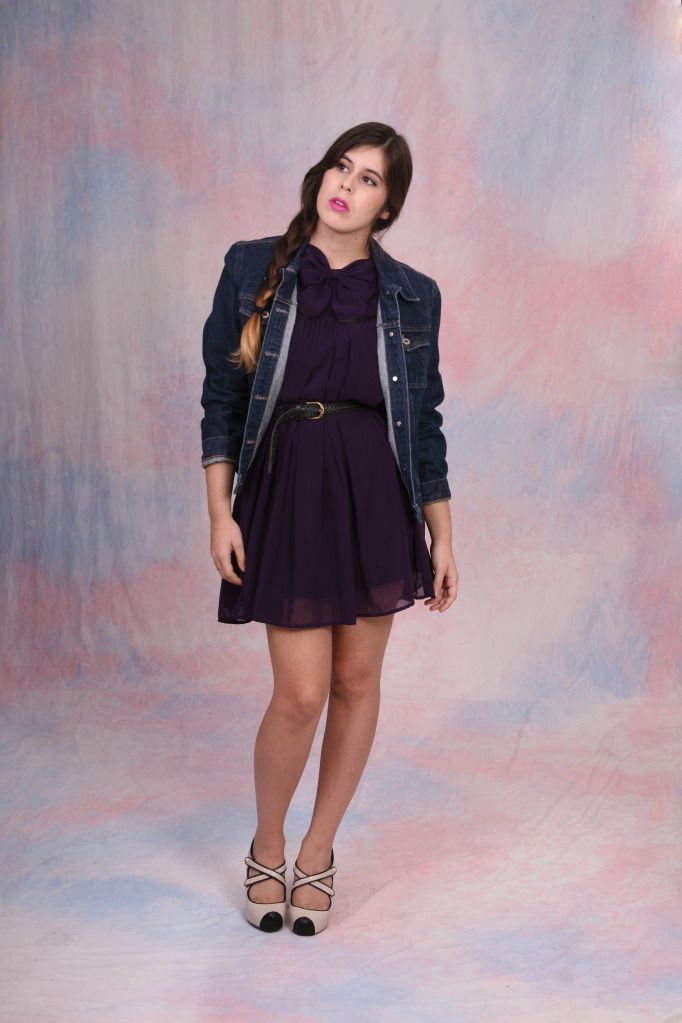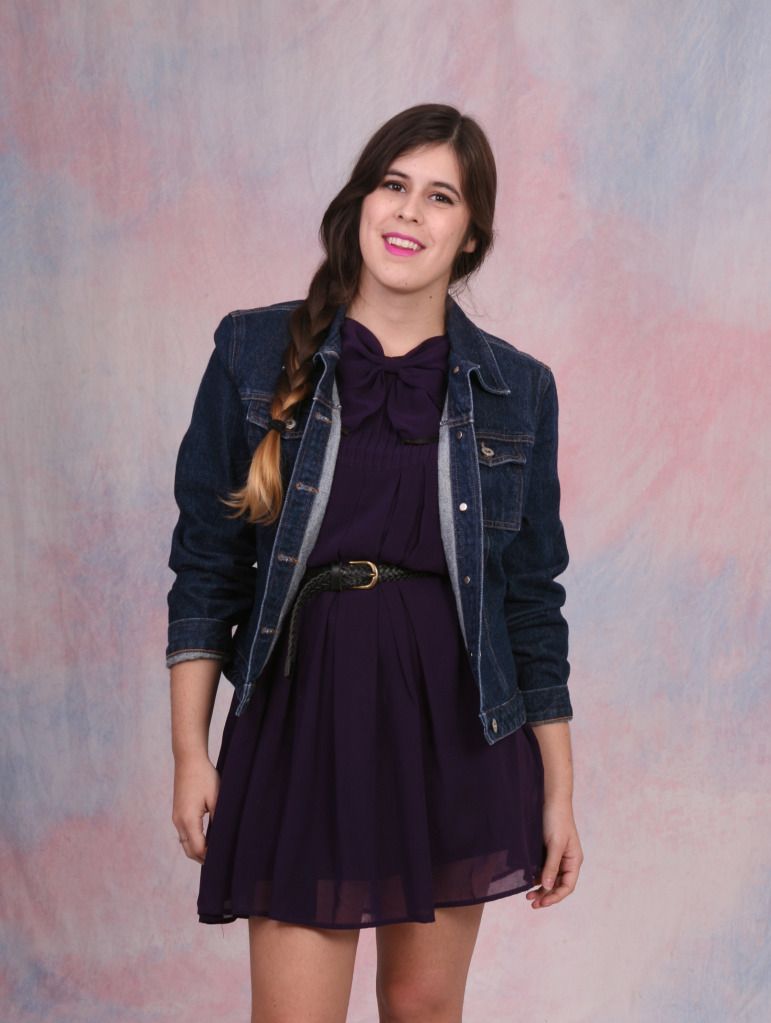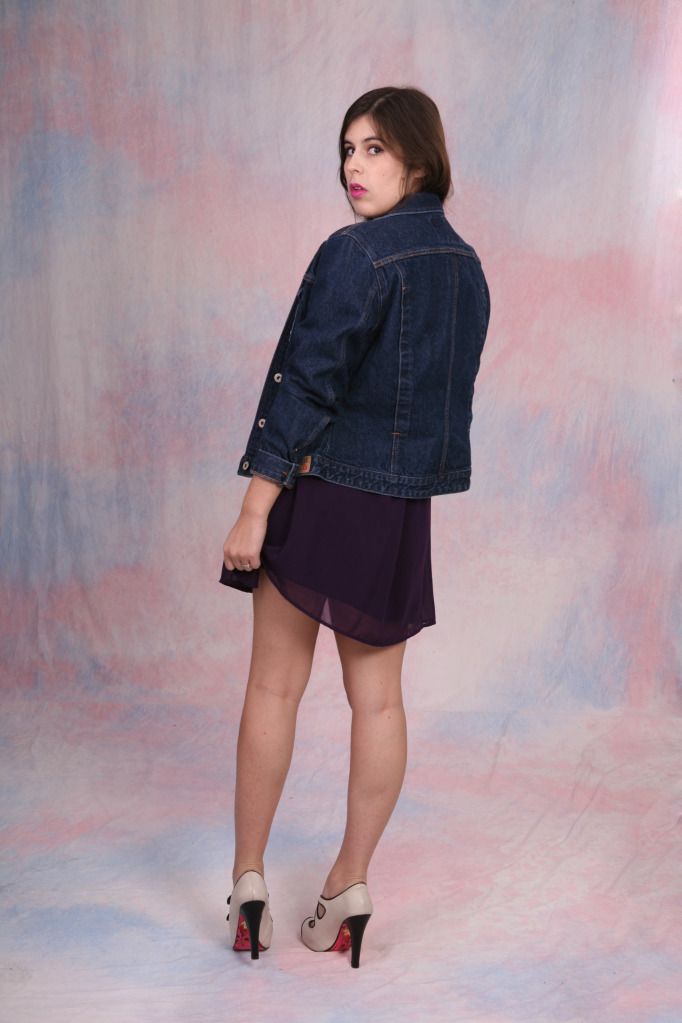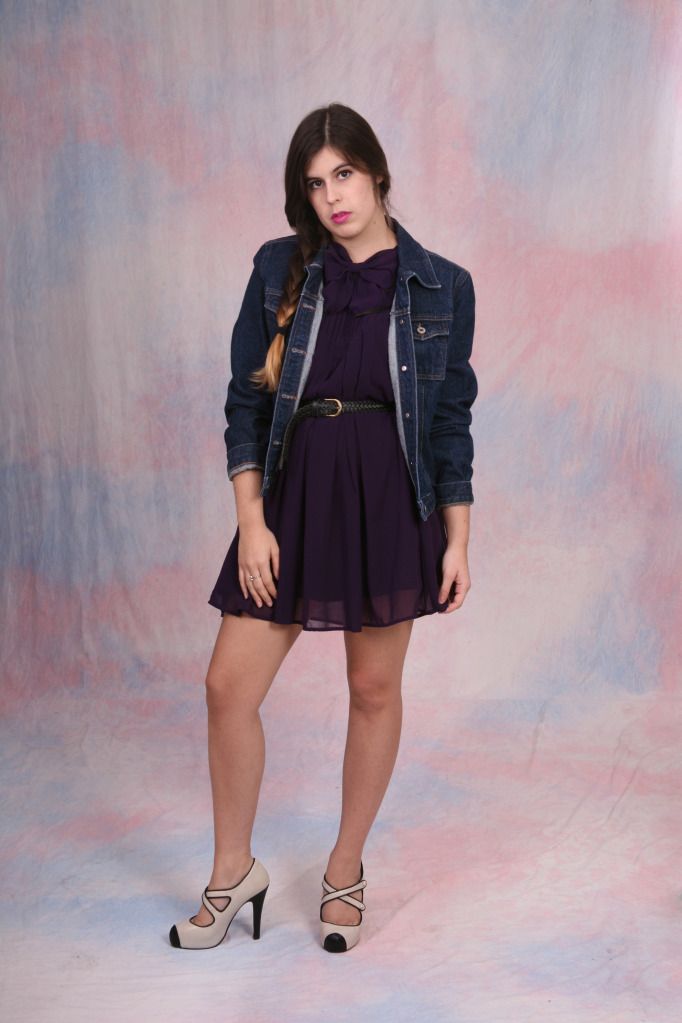 Forever 21 dress, vintage Guess jean jacket, and Betsey Johnson pumps.
It was almost 70 degrees today! I had to go for bare legs. Unfortunately, it started pouring halfway through the day. Good thing I have a mom that's a photographer and she took these photos inside for me.
I haven't worn this dress in forever and I thought it would be a good day to break it out once again. That, and I needed a good outfit to try out my new lipstick. It's CoverGirl Lip Perfection in Divine and I'm in love with it. I might post a review on it later in the week in case you need a lipstick recommendation.
Well, I hope your week is going stellar. I've had a rough start with some tough decisions to make. I'm happy as a clam now and I can't wait to get back on the blogging saddle.