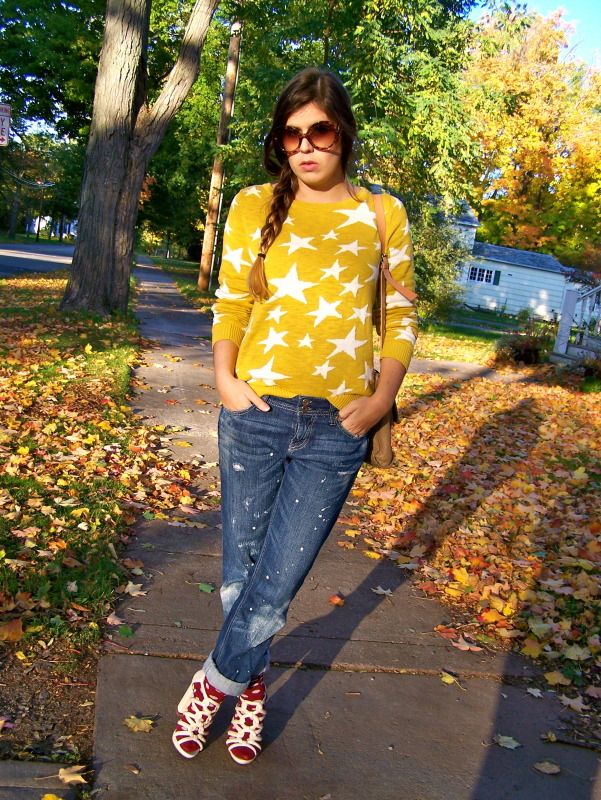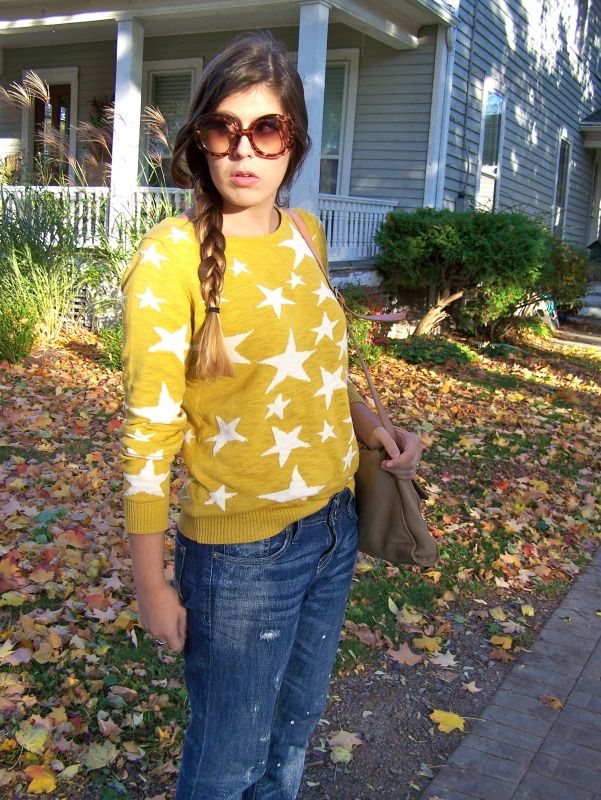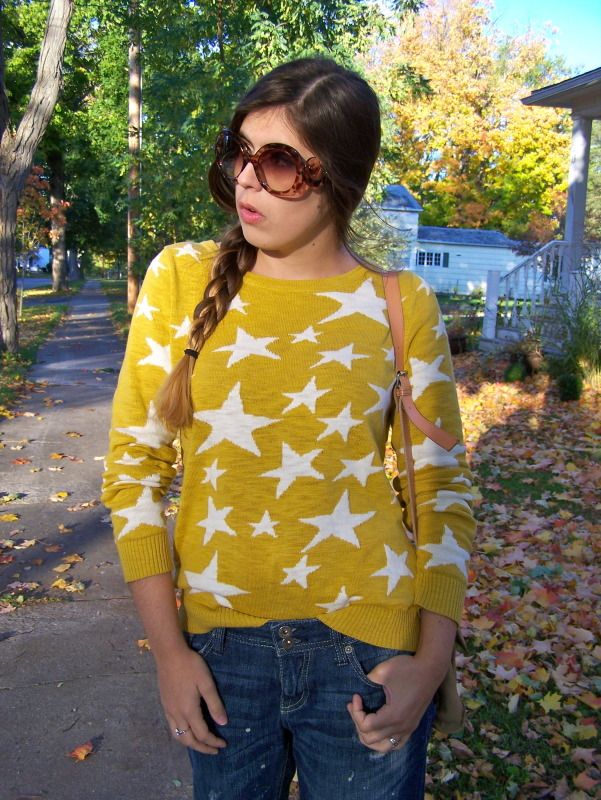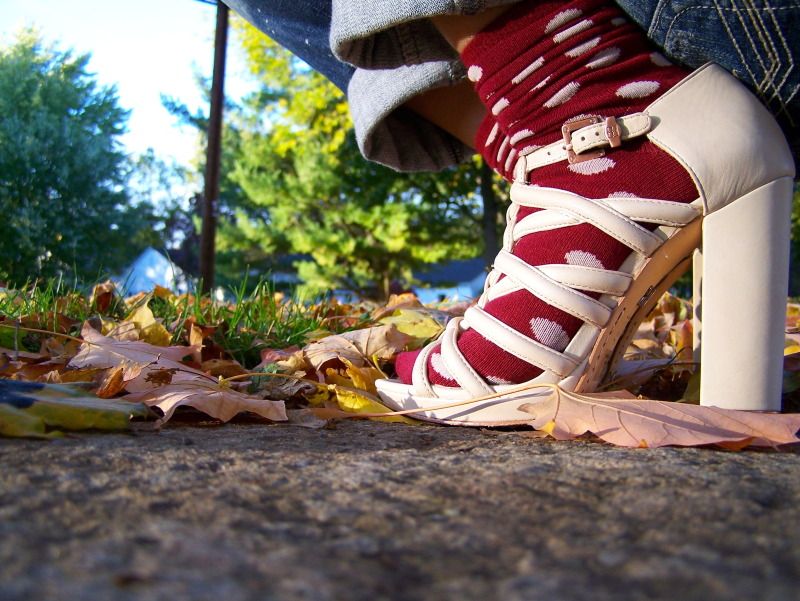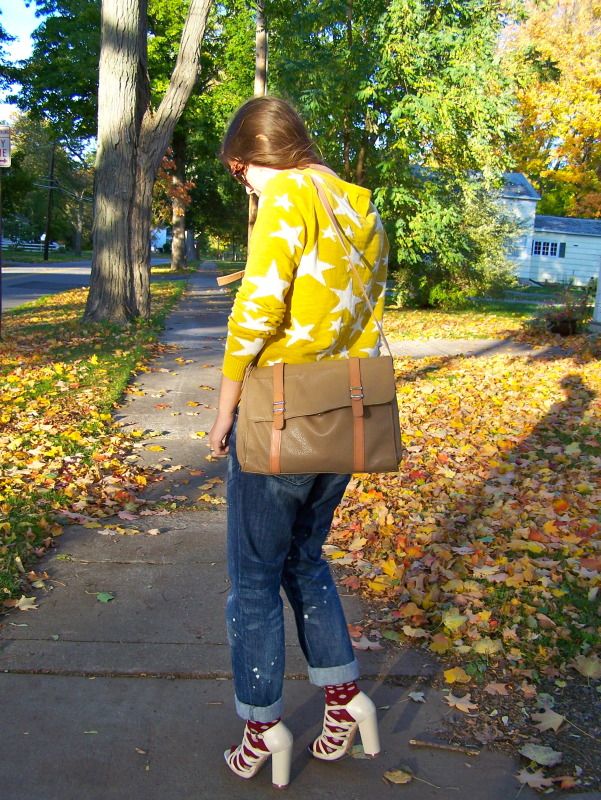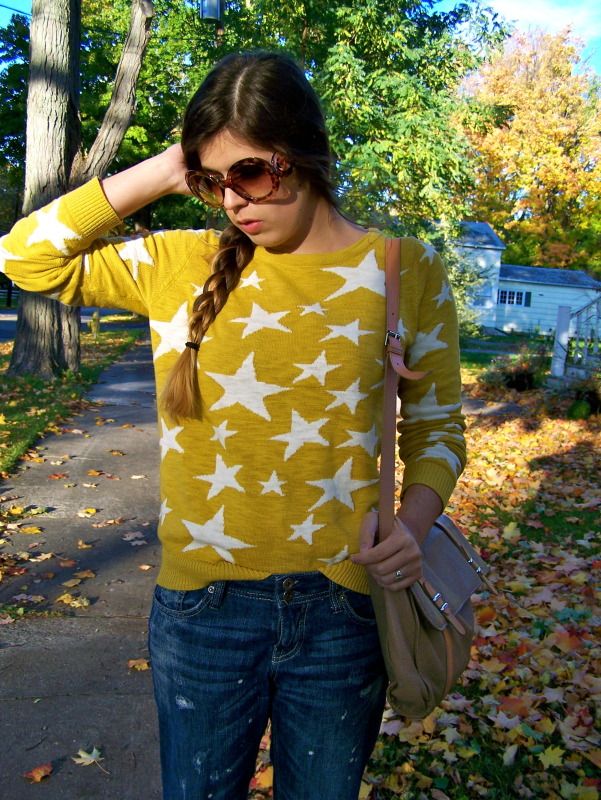 Target sweater and socks, Express boyfriend jeans, thrifted leather bag, eBay sunglasses, and BCBGMaxAzria sandals.
I have been obsessed with this sweater ever since I saw it at Target way back in August. Yesterday, I finally bought it. After patiently waiting, it was marked down to clearance! Yay! I decided to be a kooky lady and pair the sweater with some crazy socks. I picked up this pair yesterday, also for $3 - they're so cute! This fall I noticed I have been trying out colors I never would've a year ago. I'm starting to love this rich burgundy color and a lot of pieces I've been buying lately have been mustard. I love the winds of change. Constantly evolving as a person is one of the best parts of life. I love trying new things style-wise (and life-wise) and adding them to my current rotation. I was talking to my hair stylist yesterday, and we were talking about our style. I couldn't pin my style down. I love so many different things when it comes to fashion and I wear what I love. If I love something, I get it. I think a lot of people see something they love and say "I can't pull that off." Why not try if it's something you really like? What I like is crazy sweaters and crazy socks. It made the perfect outfit for the chilly day we had today.
I hope your week went stellar. I'm excited because I start my part-time job tomorrow!