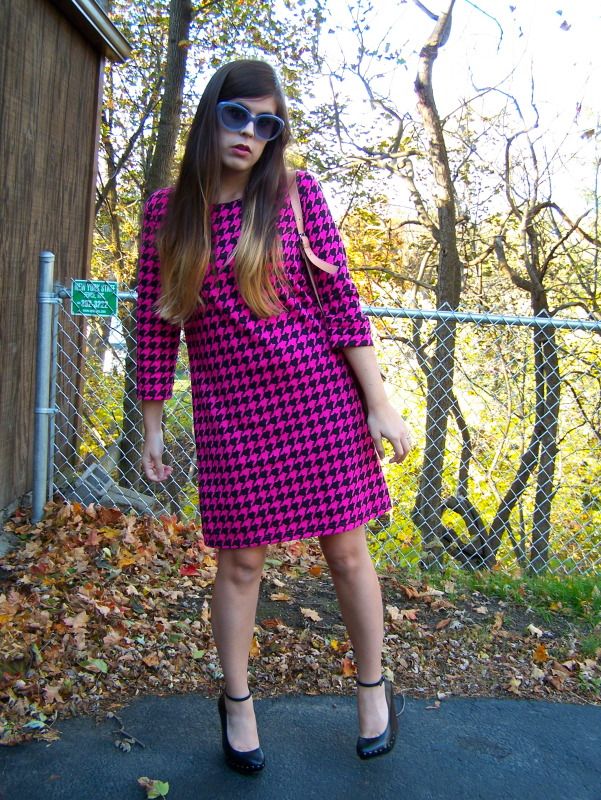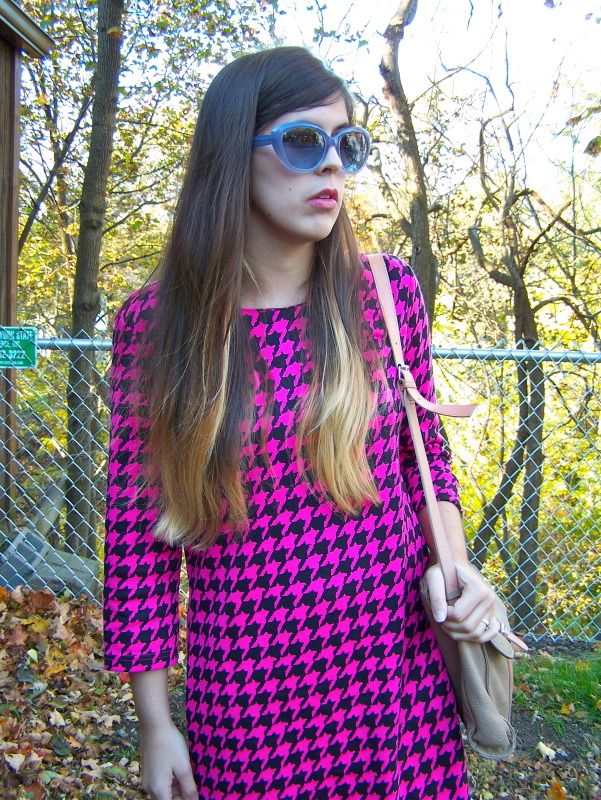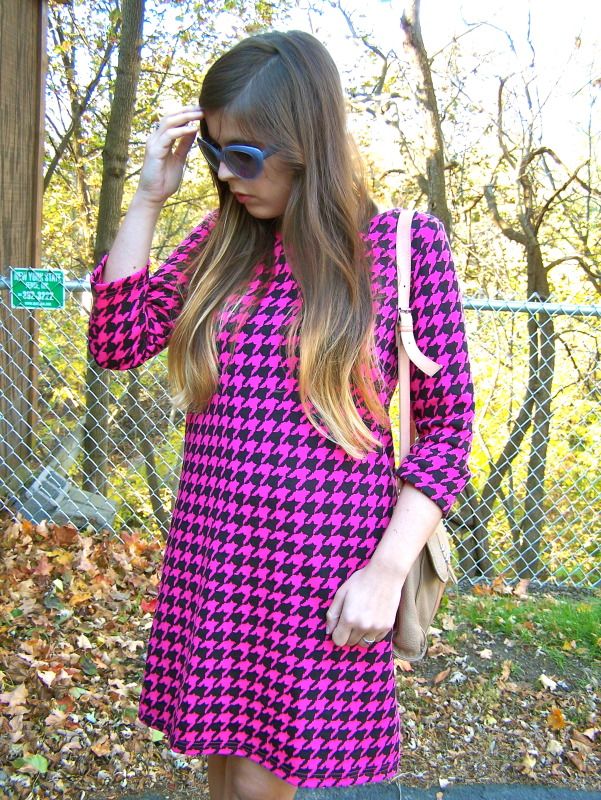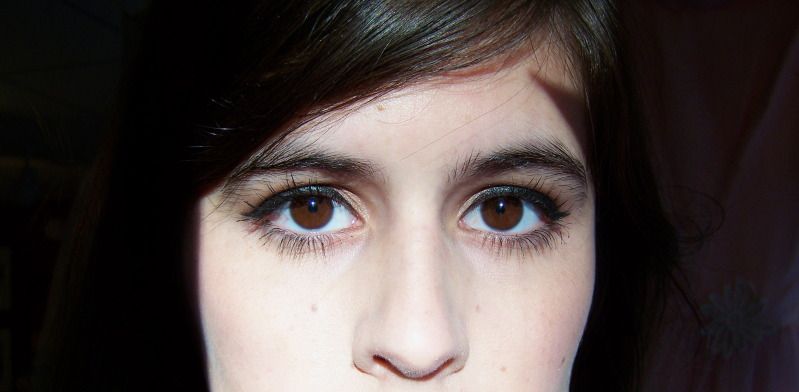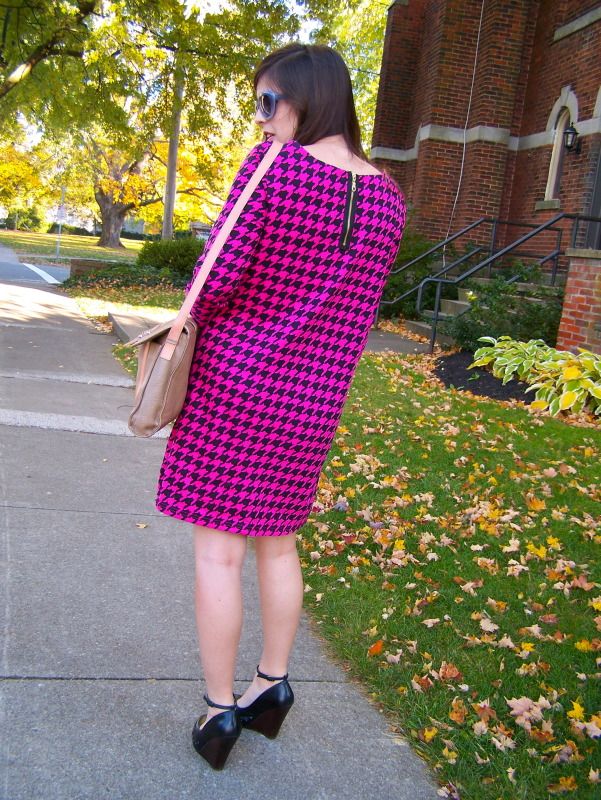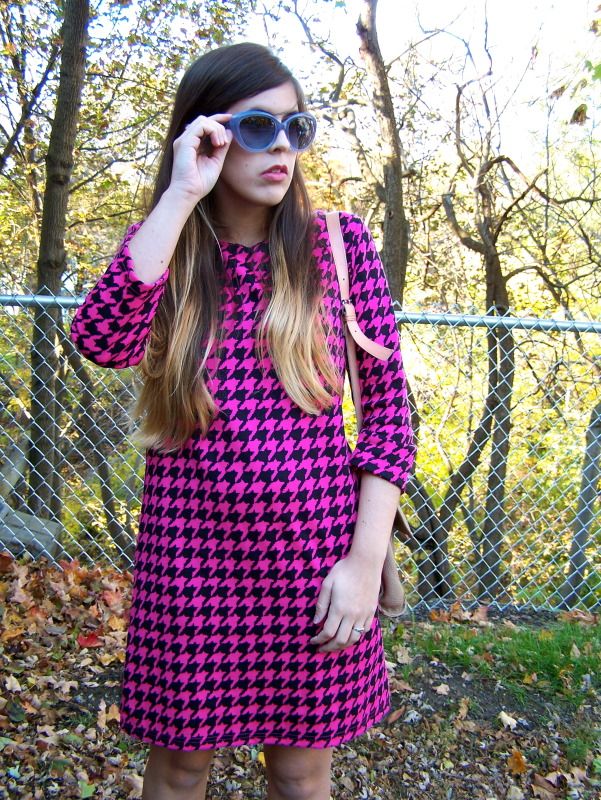 H&M shift dress, thrifted leather bag, Jessica Simpson sunglasses, and Aldo Mignogna wedges.
Yesterday I decided to dress in a very 60's inspired outfit. I had been waiting the entire summer to wear this dress! It's finally weather-appropriate. I bought it way back in July for 7 bucks and was super-pumped. Too bad it was 90 degrees out.
I was also waiting for the perfect outfit to wear these sunglasses with for the first time. I got them a few weeks ago while visiting my best friend, Nikki. I instantly loved them but they were a little more than I usually pay for sunglasses. Nikki convinced me to get them. We both had a hard time picking what and what not to buy. I'm so bad at making decisions!
I finished off my look with a little Twiggy-inspired makeup. I didn't go all out but in the photo I did my best to impersonate her
doe eyes
.
I know I've said this before but....my life is finally on track again. My updates will finally be back to normal! Yay!