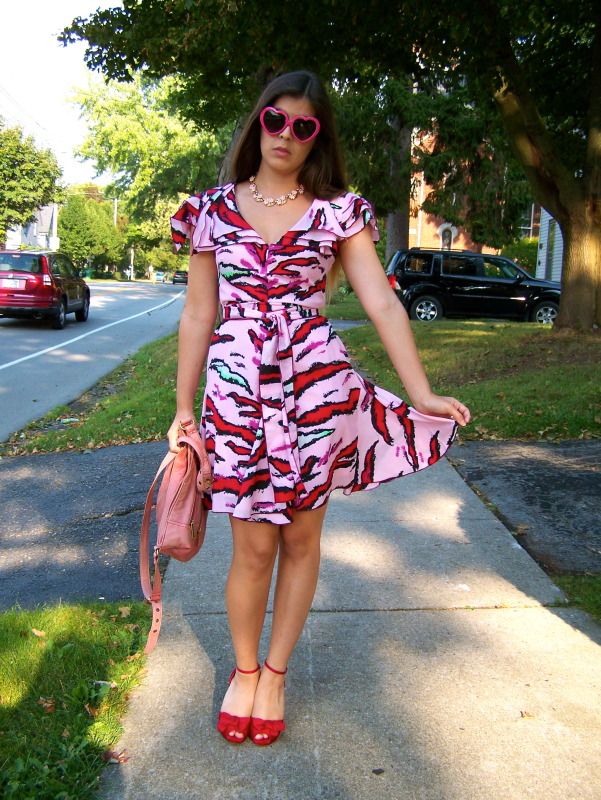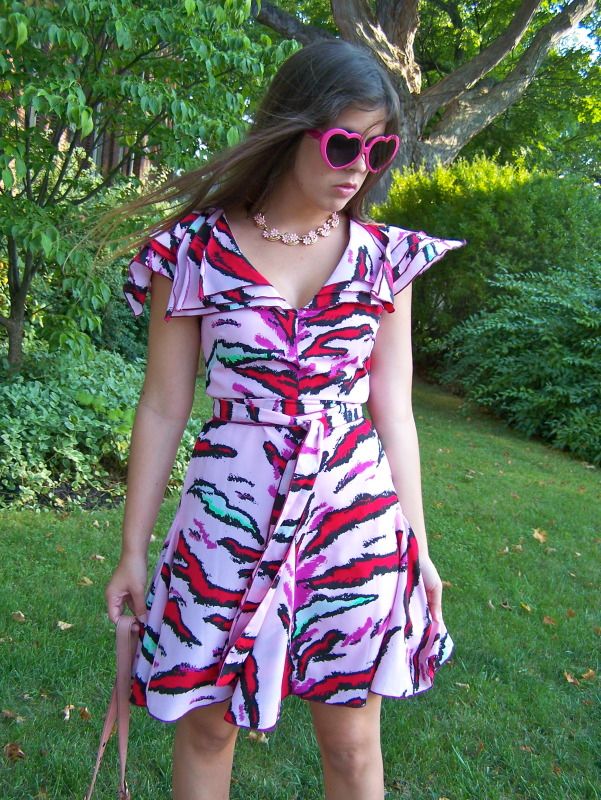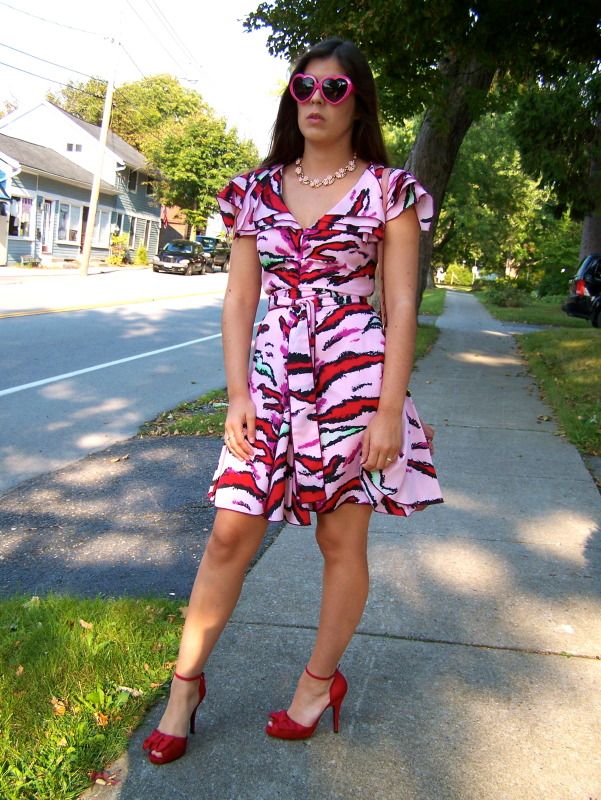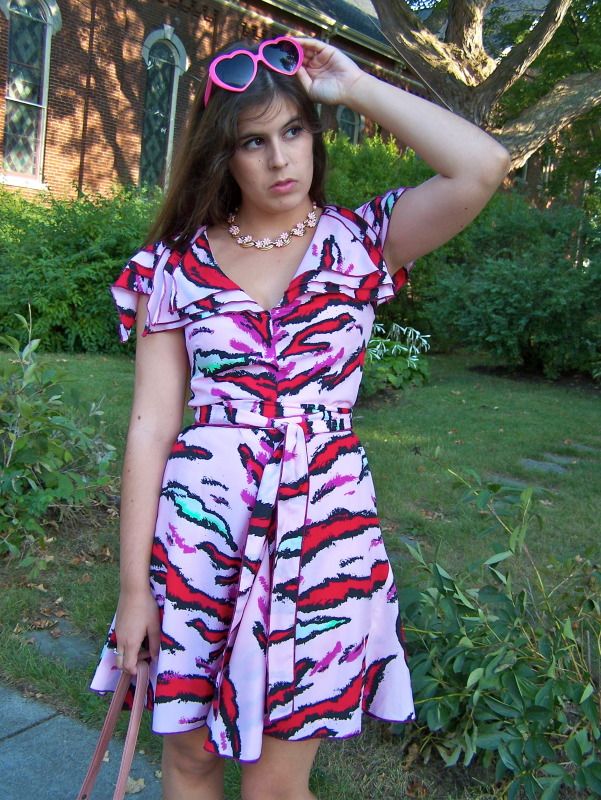 Zac Posen for Target dress, Metaphor heels, thrifted bag, and my grandmother's necklace.
Note: do not wear a dress like this if you don't want to attract attention. In the few minutes I was standing outside, I received plenty of gawks and odd looks. I was even blown a kiss by a high school boy and his crew. That's significantly better than a
12 year old
calling you a "hot momma". That happened a few weeks ago. Did I mention he was on a scooter? I thought Razor scooters died out with my generation. Apparently, they're still going strong.
Anyway, I do love this dress. It was part of Zac Posen's amazing collection for
Target
, which I own about half of (the snap dress has still evaded me!). I actually did an outfit post
two years ago
wearing the exact same thing. My blog and I have grown a lot since then. I thought it was time to pay tribute to the dress again. It's super flattering and crazy, but not too crazy (just like me). Back then I scored this dress for $20. I bought a lot of the pieces super discounted. Target's clearance is magical.
Well, happy Friday! I hope everyone has an amazing weekend.