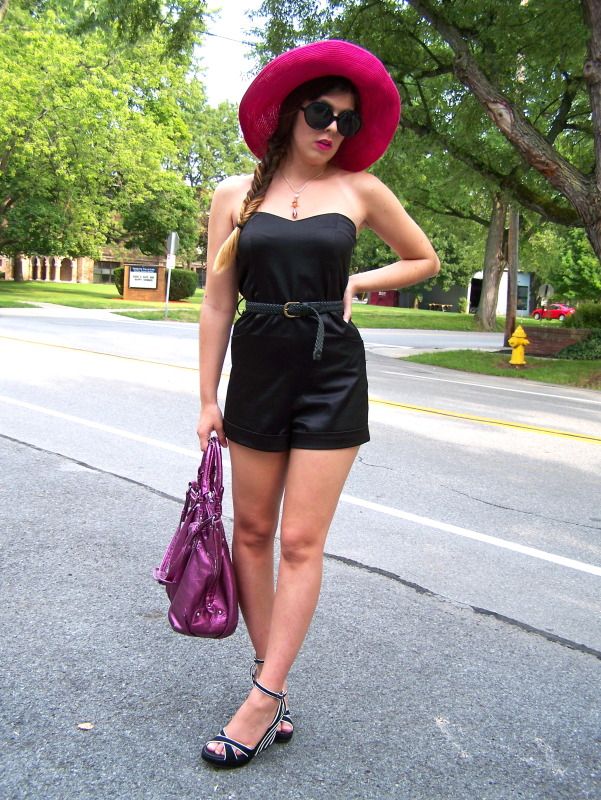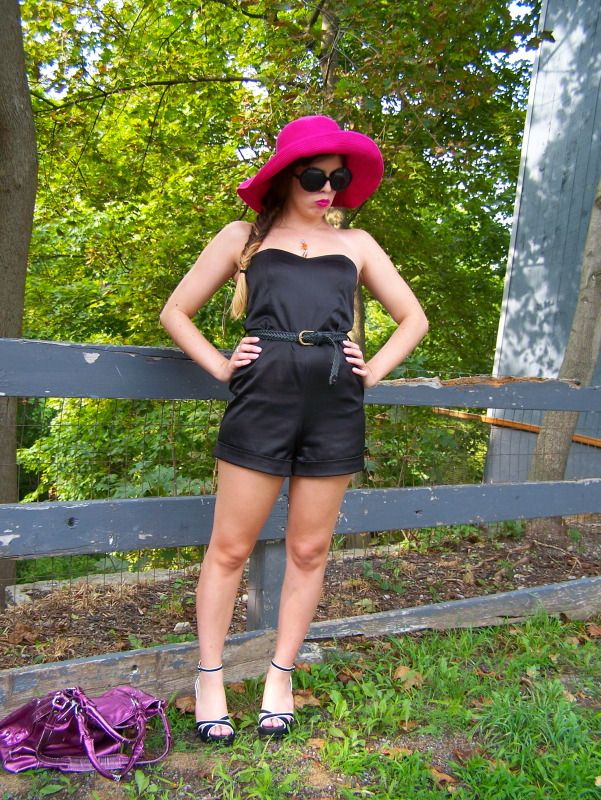 (duckface)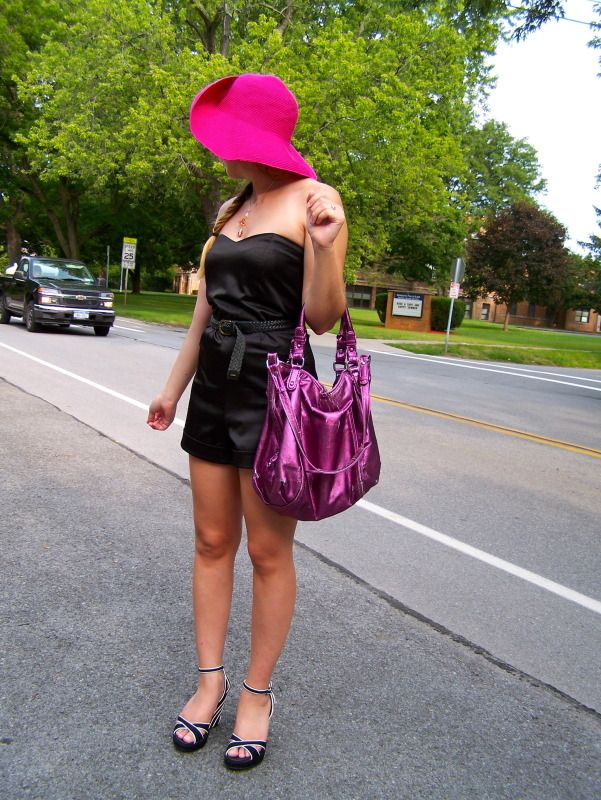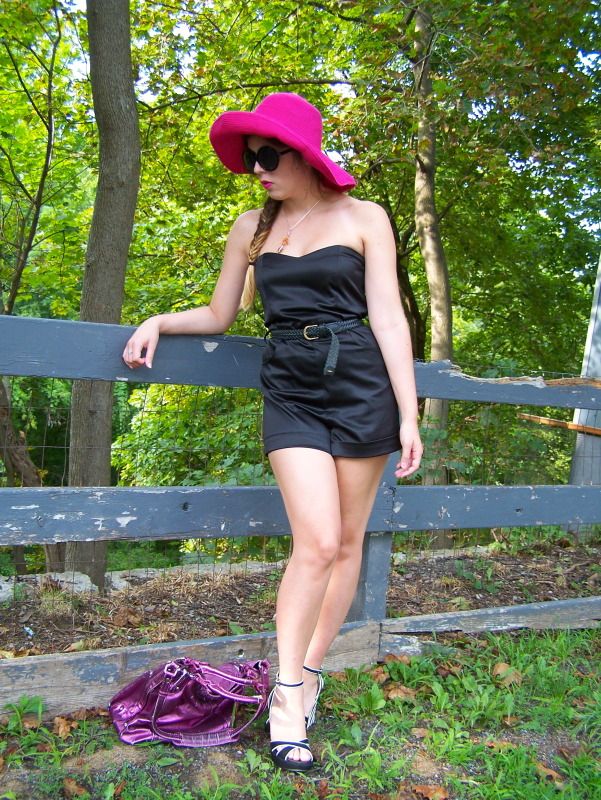 Forever 21 romper, thrifted hat, Gap bag, Icing sunglasses, and Restricted footwear wedges.
When you're in a bad mood, there is nothing better than a floppy hat to hide yourself from the world. I frequently have days where I want to hide my face. That's probably because I'm an extremely awkward person and don't like when weird strangers talk to me. Particularly when 12 year old boys ride by on their scooter calling me a "hot momma." So awkward.
Playsuits/rompers are probably the best thing to wear in the summer. It's too bad I don't have more with the 90+ heat we're having. Sometimes I feel like melting. I wish I could have been at my apartment's pool drinking iced tea. Too bad I had to work, boo.
So it's finally Friday and my day has consisted of 80's music (let's not talk about my hopeless love for bad 80's jams). Pretty good so far. I hope you all have a wonderful weekend.