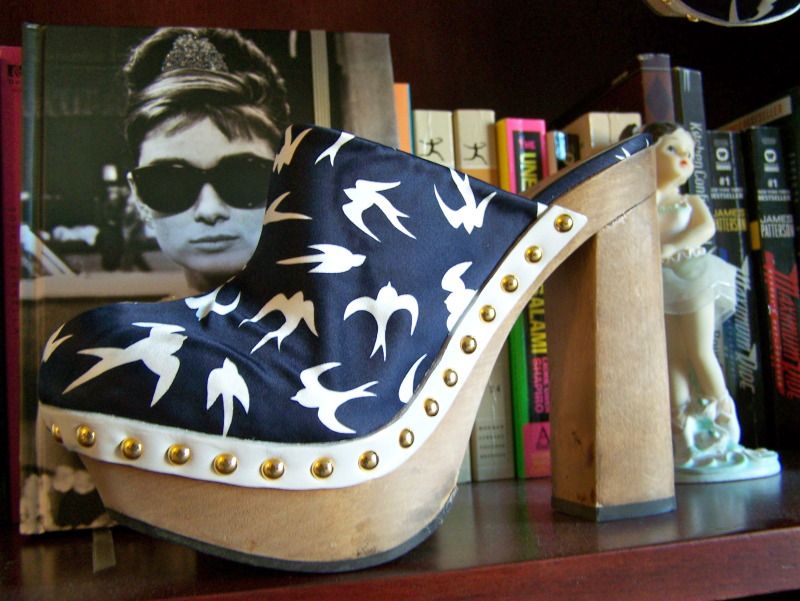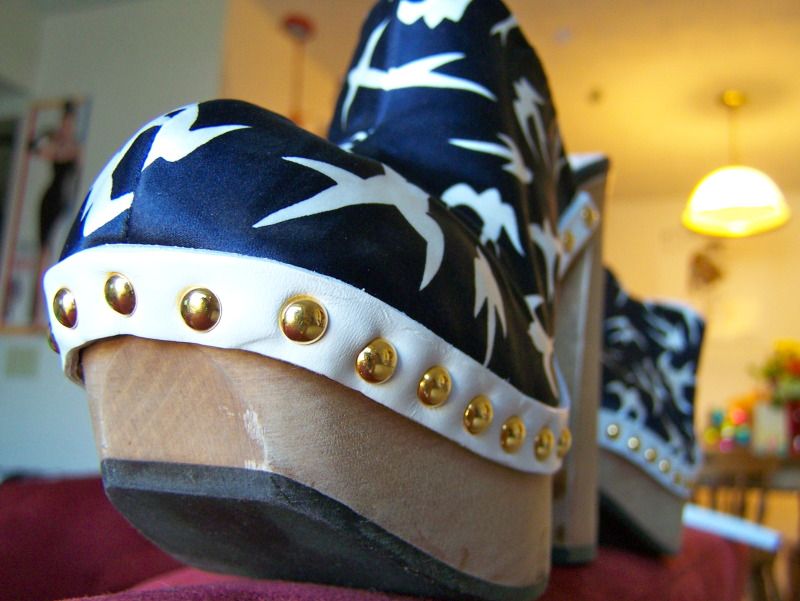 Miu Miu SS 2010 swallow clogs.
I am so excited to share these beautiful, beautiful clogs with you. They are from my dream
collection
. You may remember the hysteria
all the shoes
caused! Miu Miu killed it with all of the pieces, I could seriously wear everything. Even though 2 years have passed, it's still so awesome!
I never thought in a million years I would own a piece. They were a super sweet birthday present from my parents. They got a great deal because there is a crack in the wood. I'm going to get it fixed by my awesome shoe guy. Want to know how little they scored them for? $62! That seems impossible. They retailed for something around $545. Insane, just insane.
I could go on, but I'll stop there. I'm taking them to get fixed tomorrow so hopefully they'll be on my feet soon!
I hope everyone is having a great short work week!