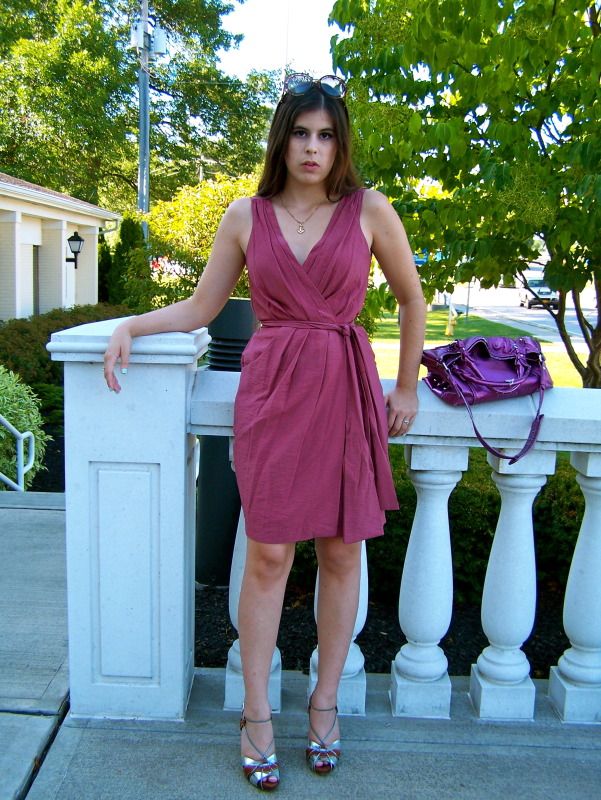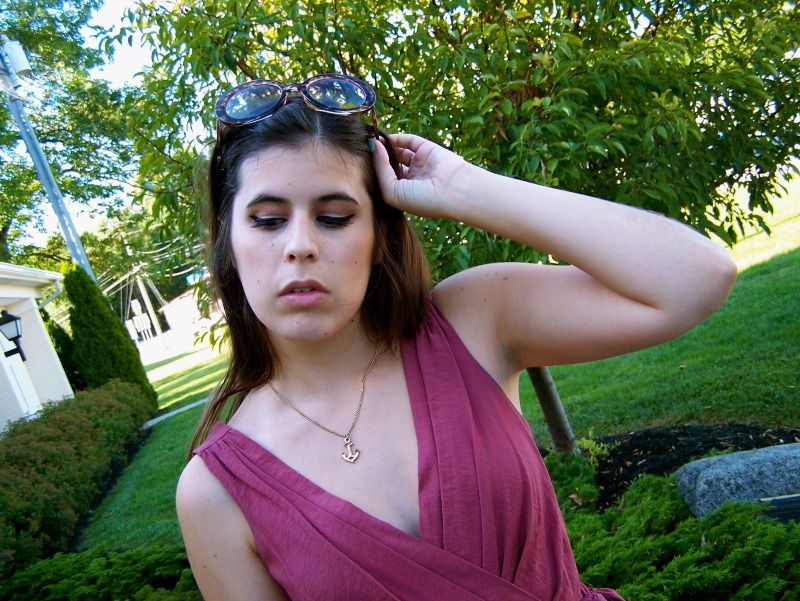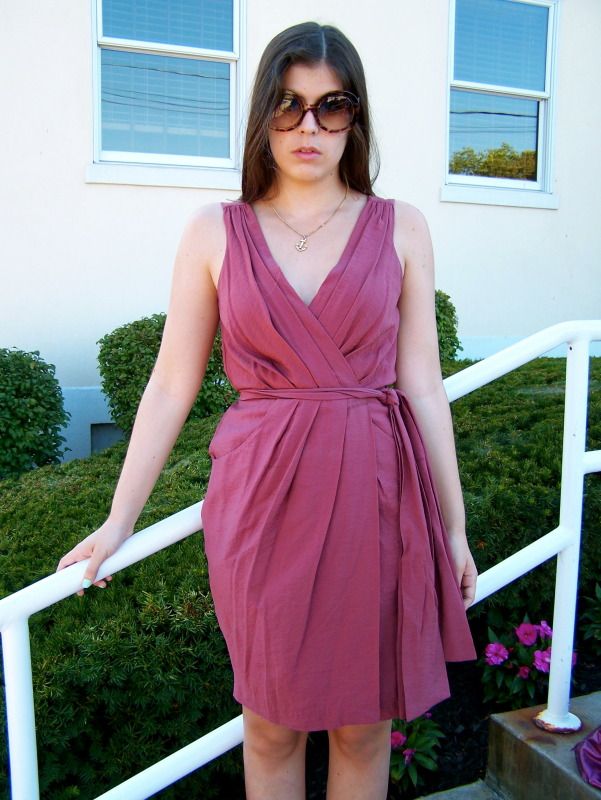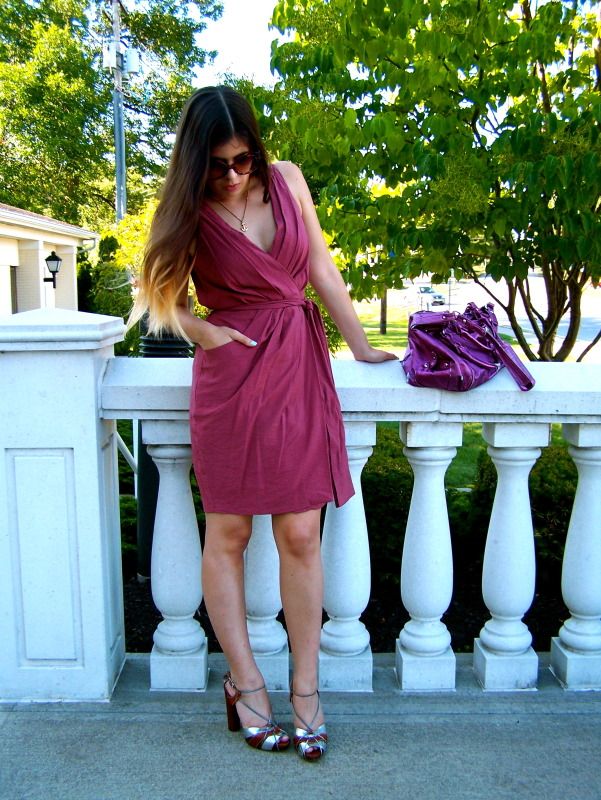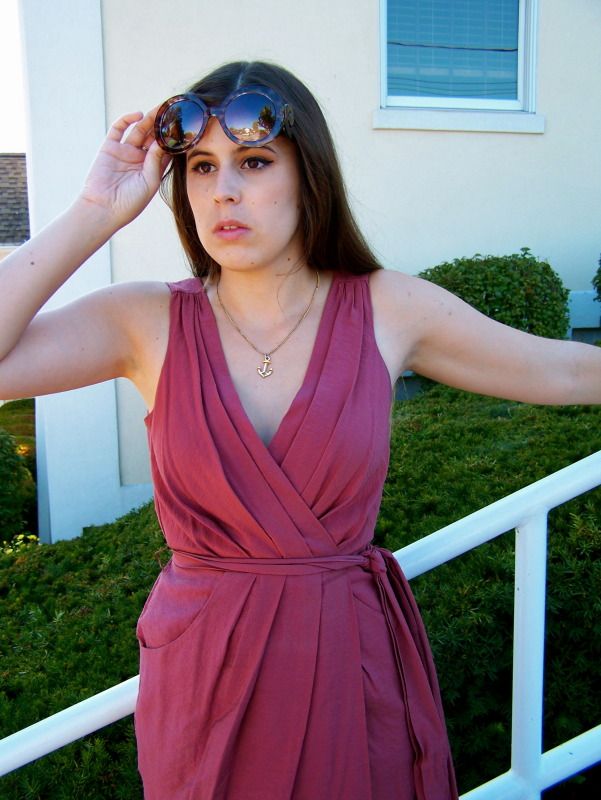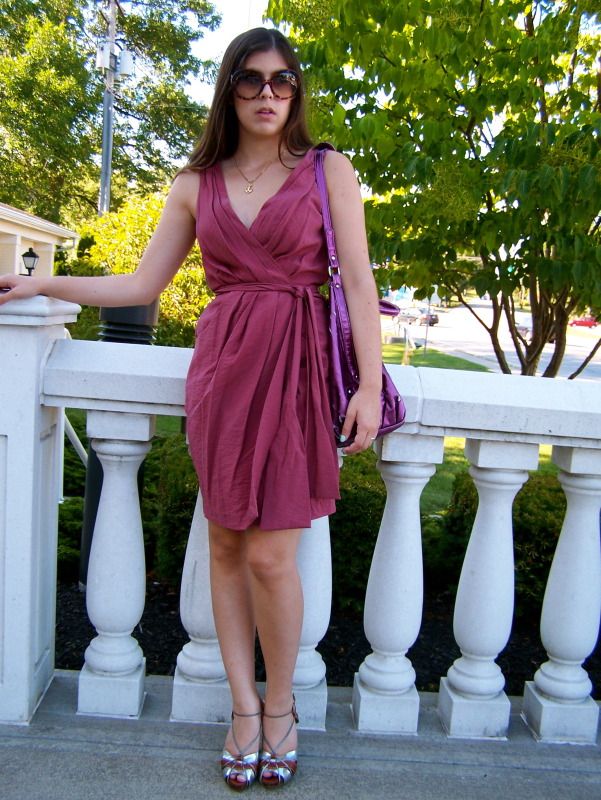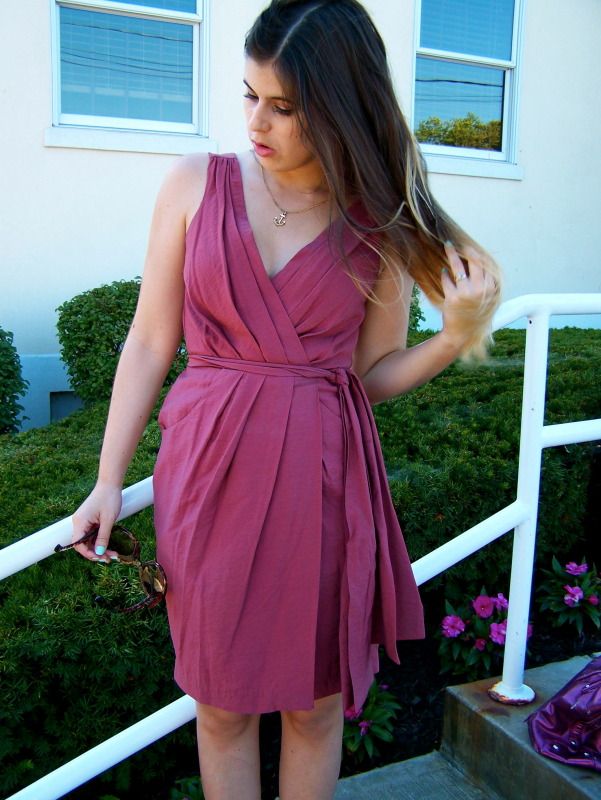 To The Max (Max Azria) dress, eBay sunglasses, Gap bag, and Dolce & Gabbana heels.
I have been in quite the funk this week, so what do I do when my heart feels heavy? Put on a dress. It was Elizabeth Taylor who said "pour yourself a drink, put on some lipstick, and pull yourself together". So I poured myself some iced tea (my drink of choice), and put on this dress I haven't worn in years. It's not lipstick, but it carries the same sentiment.
My toga dress has been sitting idly in my closet for 4 years now. It was not really my style when I bought it, but I grew into it.
I paired my dress with my new Dolce & Gabbana's, which are treacherously tall; something I really shouldn't put myself through. Someone once asked me "why do you wear heels all the time?" It's because I'm insane, that's why. I'm that girl that trips over nothing, and runs into the corner of walls and doors. I am constantly dropping things, knocking things over, and being a bull in a china shop. I am not the kind of person that should be equipped with heels. Especially ones over 3".
Well, I'm currently nursing a few wounds from my latest clumsy bout. I hope you're week is going well.