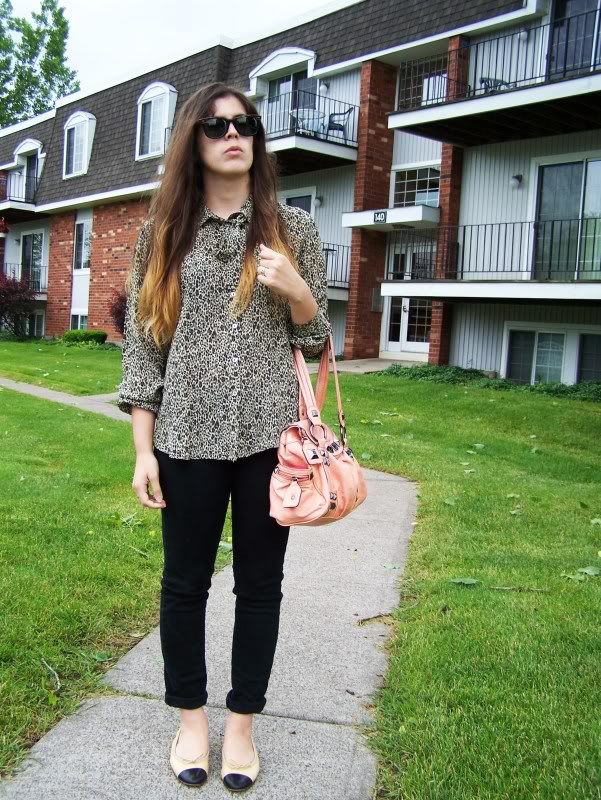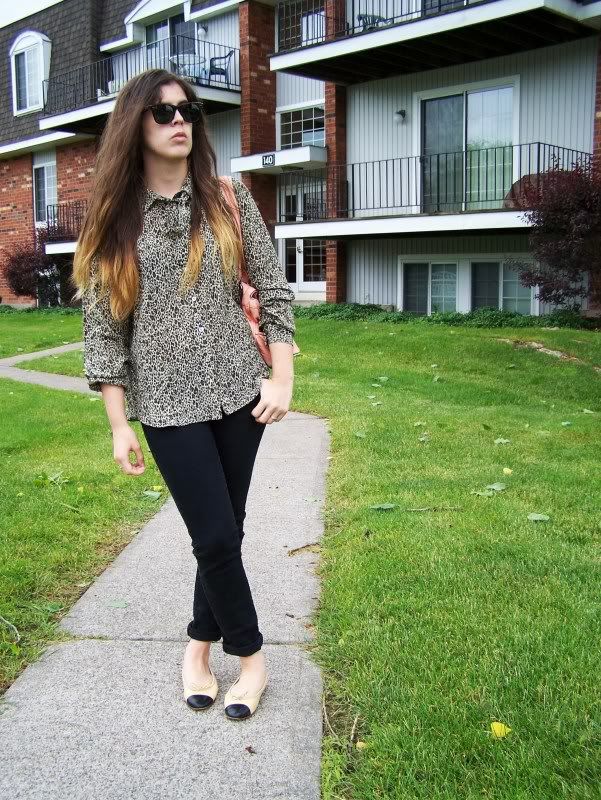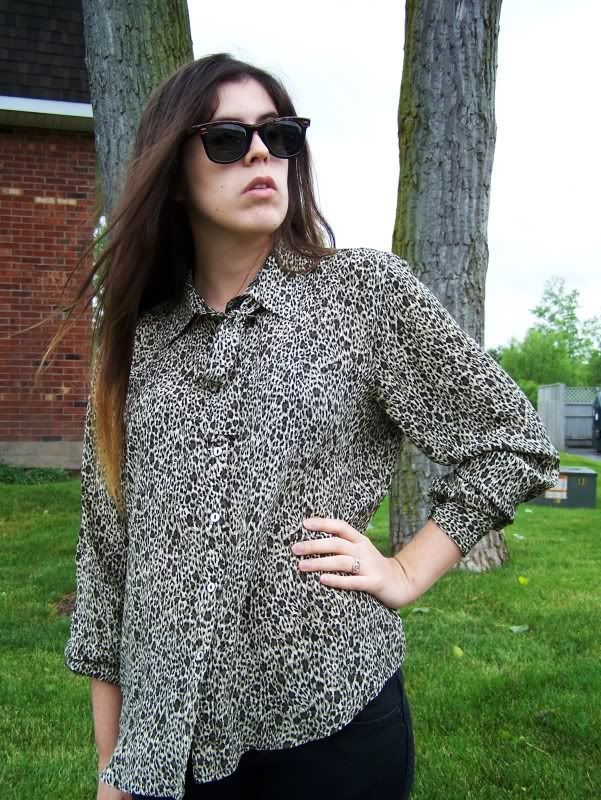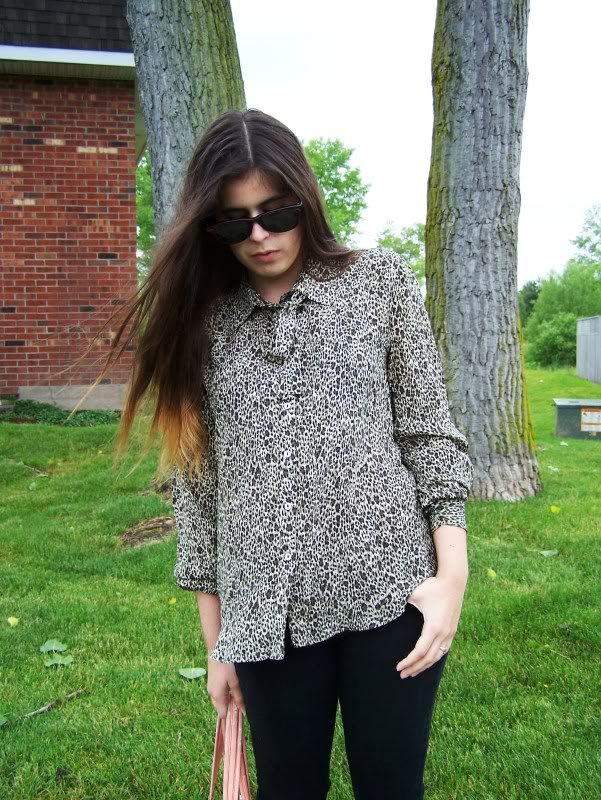 Thrifted silk blouse, thrifted Bongo jeans, vintage Ray-Bans, Chanel flats, and Kathy Van Zeeland bag.
Here I am, up way too late and watching my favorite Batman cartoons because I forgot to blog. So silly of me, I had these photos ready and everything,
Anyway, I've found my outfits to be sans-heels lately. Don't get me wrong, I love dressing up. I find myself to be overdressed wherever I go. I really can't deny my other love for simple, casual outfits perfect for ballet flats. I find it hard not to wear them with beautiful Chanel and Ferragamo waiting in my closet.
This was just my casual running errands outfit. The silk is so luxurious, but not too ridiculous for causal wear. Sorry if my outfits have taken a turn for the boring; I am just loving experimenting with dressed down outfits.
Well, I have to go: Bruce Wayne is having an epic battle with his subconscious. He's stuck in a dream land the Mad Hatter put him in. SPOILER ALERT (well, only if you've never seen the cartoon)!