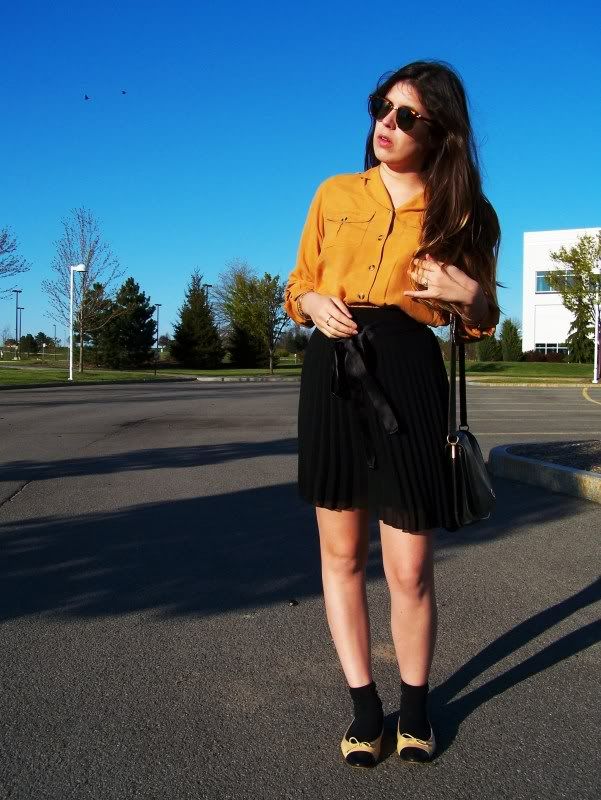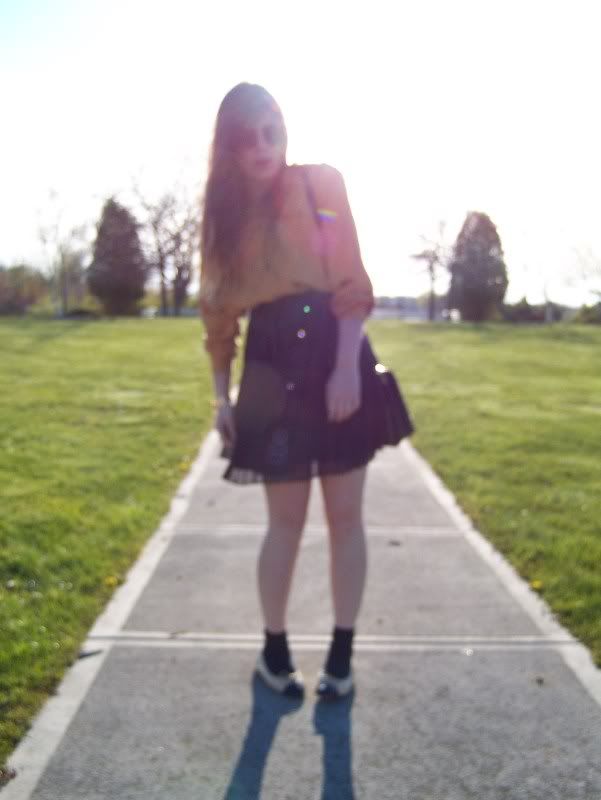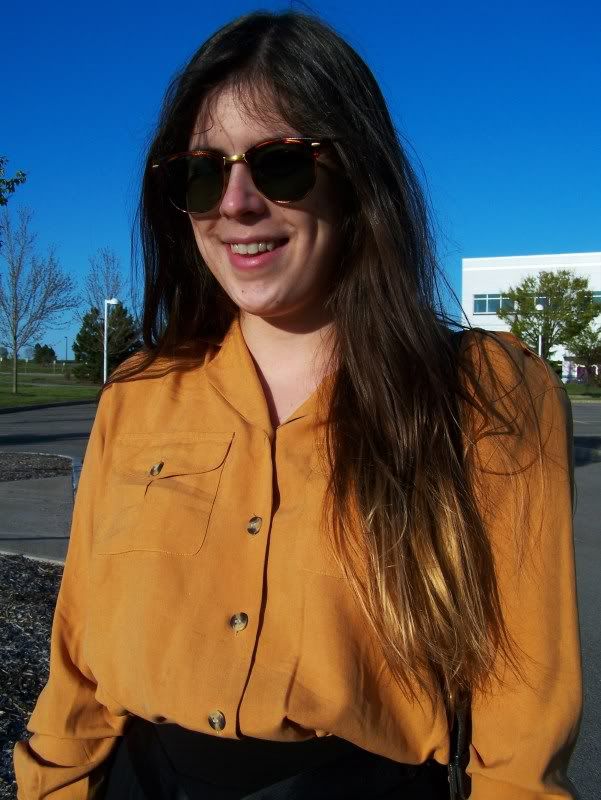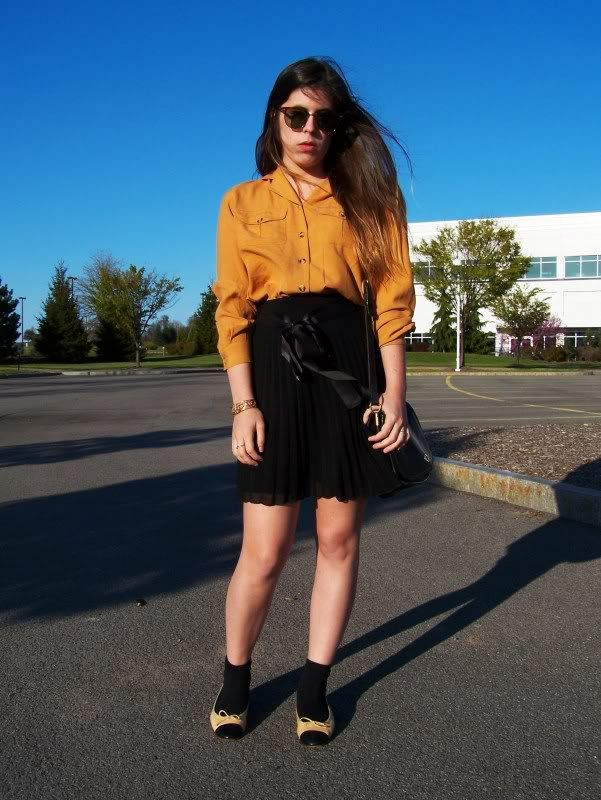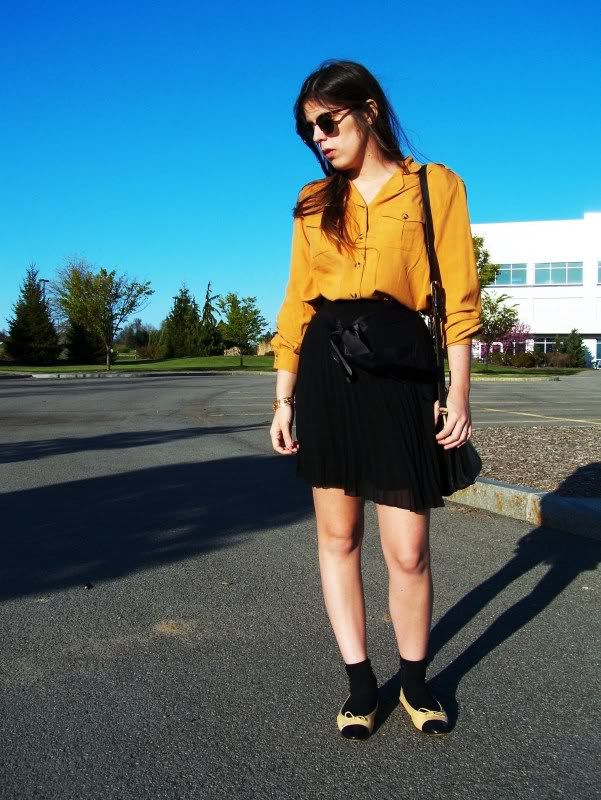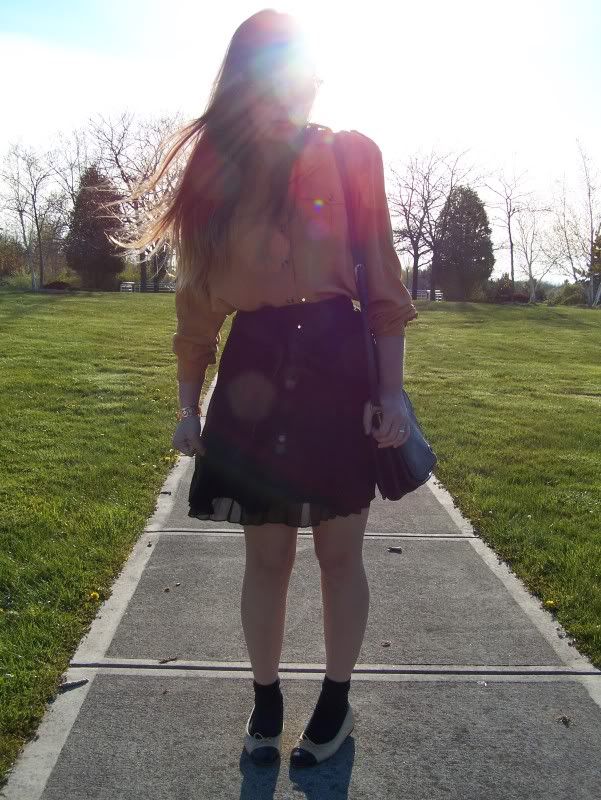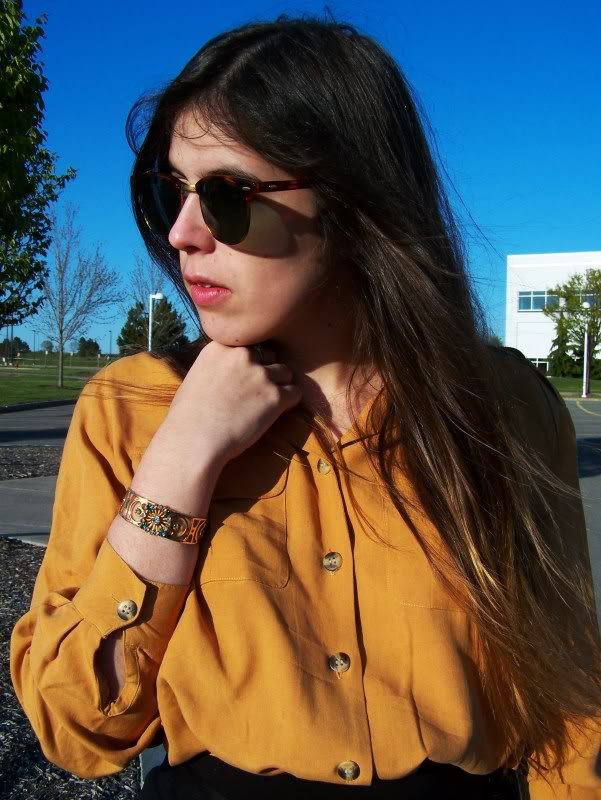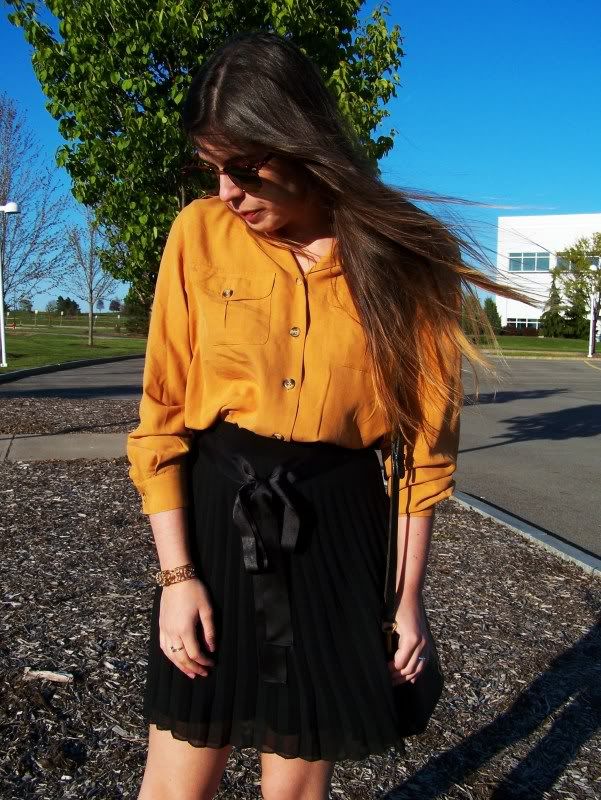 Thrifted silk blouse, years old Max Rave skirt, random socks, vintage bag, sunglasses, and bracelet, and Chanel flats.
Whenever I'm depressed with my wardrobe and frustrated with everything I try on, I turn to button up blouses. They are the easiest thing to throw on when in a bind. The combinations are seemingly endless. I chose to wear my mustard silk blouse with one of my favorite skirts. I can't stop wearing it, even though we're six years into our relationship. I don't foresee us breaking up anytime soon. The pleats are just too divine.
My boyfriend and I were exploring the technology park near our apartment on Sunday. The normally hustling, bustling place was totally abandoned, so we snapped these photos. It was almost haunting to see the giant buildings and parking lots totally empty and silent. Everything was so still, except for the fighting geese and a lawnmower humming in the distance. It struck me so much, and it's really hard to explain why.
It sounds so silly when I type it out, but I am silly so that's nothing new.