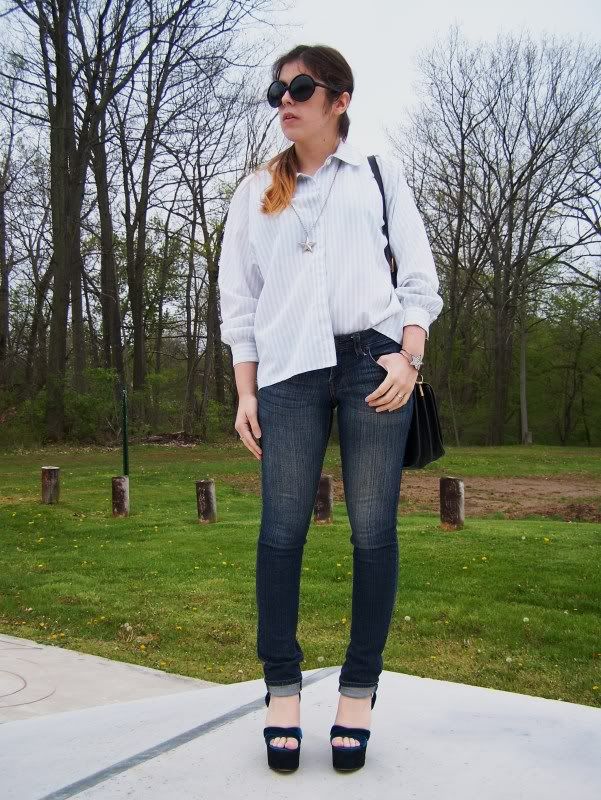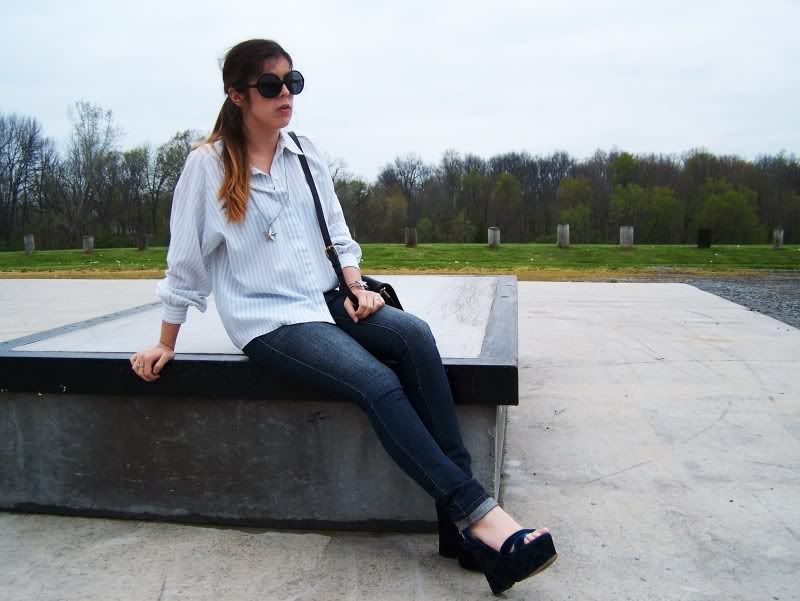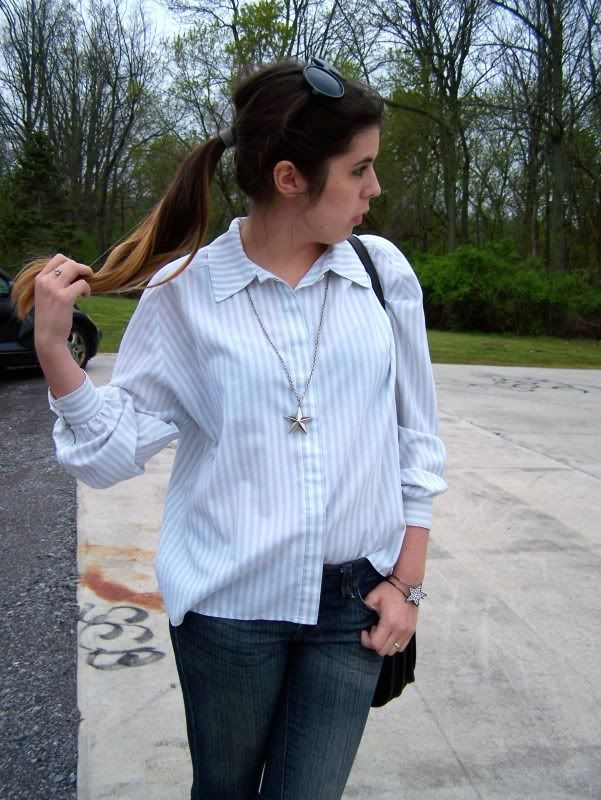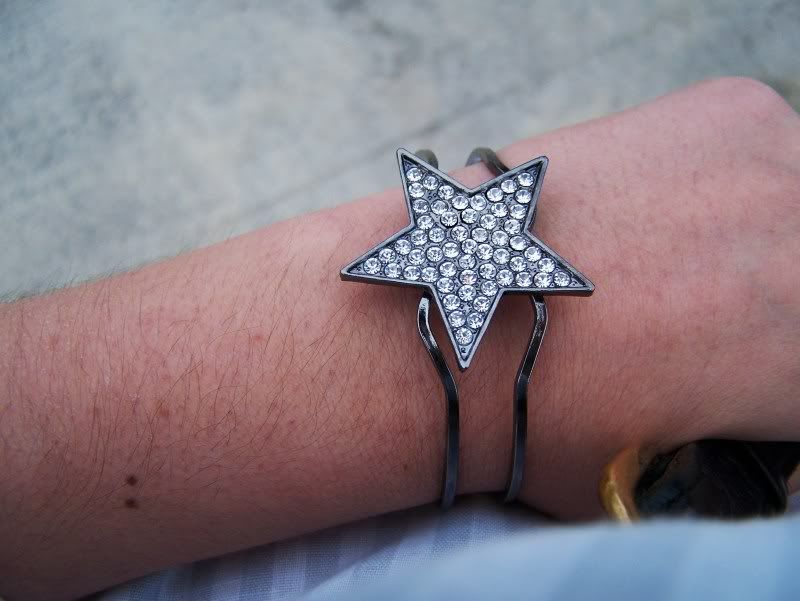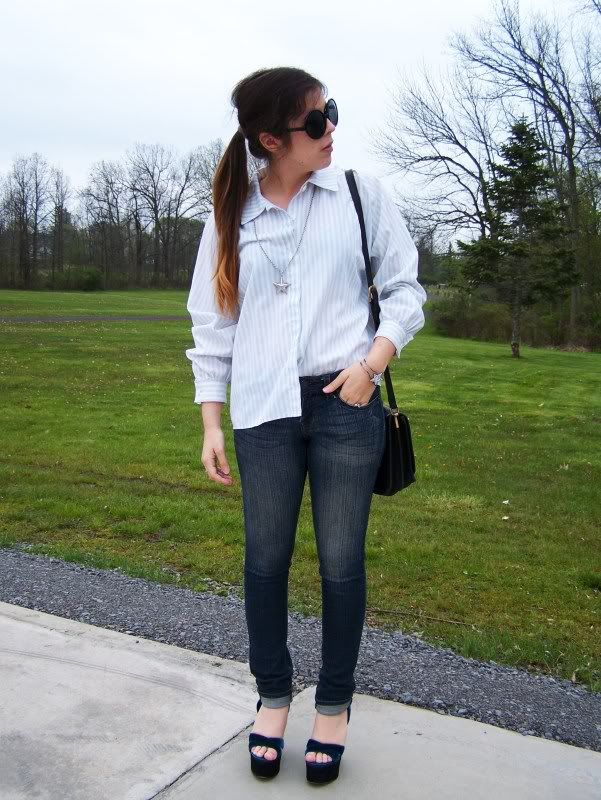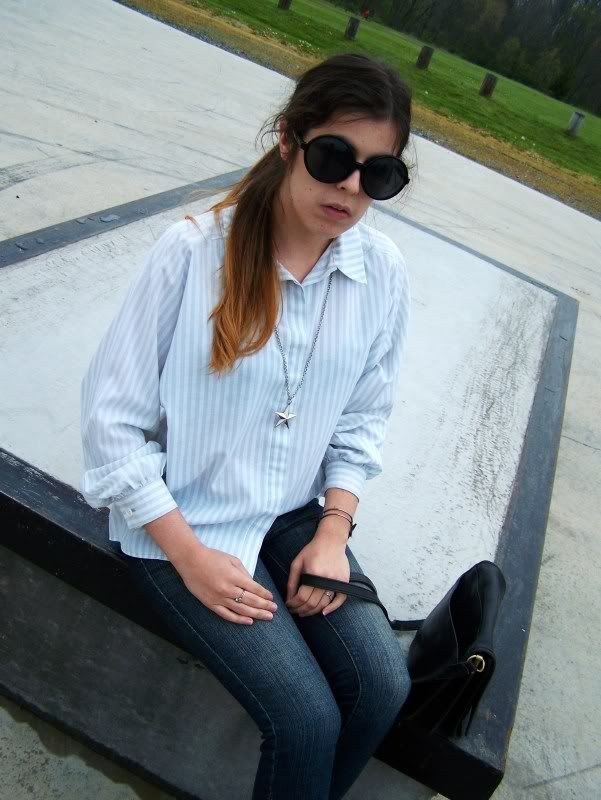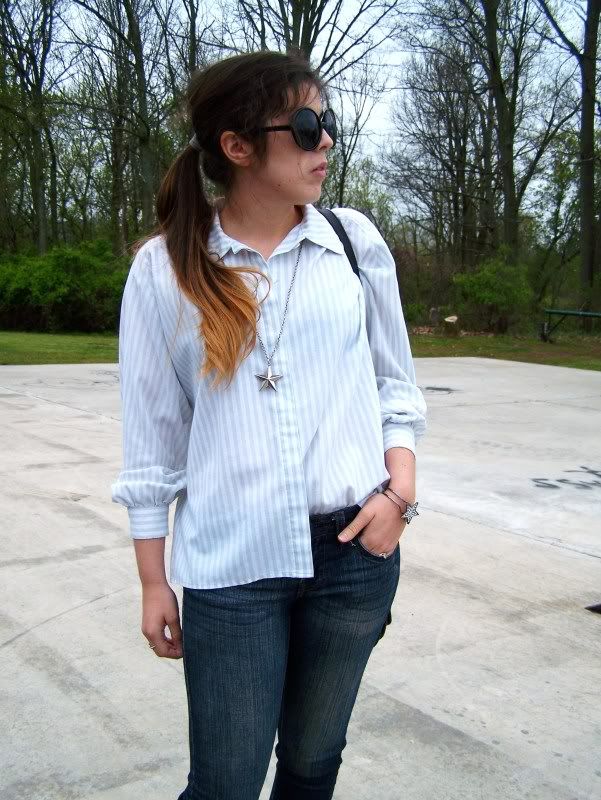 thrifted blouse, Charlotte Russe jeans, thrifted vintage bag, vintage necklace, Rue 21 bracelet, and Betsey Johnson platforms.
Like I said in my previous post, throwing on a button up blouse is the easiest way to lose the blues. Well, pairing one with my favorite jeans makes my dilemmas vanish instantly. By dilemmas, I mean the age old question of "what a heck do I wear today? I have nothing."
Speaking of my favorite jeans, they have taken a long hiatus from this blog. For some reason, I put them on the very bottom of my huge pile of pants. I thought they were too small for me now, which is delusional of me, but hey a girl has her moments. Last week I pulled them out from the bottom, and started our happy relationship once again.
I pulled this particular blouse out of a rack of a thousand while thrifting a few weeks ago. As soon as I looked it over, I realized I had no linen button ups and this one would be perfect. It ended up being $2, quite the steal even though it has no label. That's something I never really cared about. Except, when it comes to my shoes!