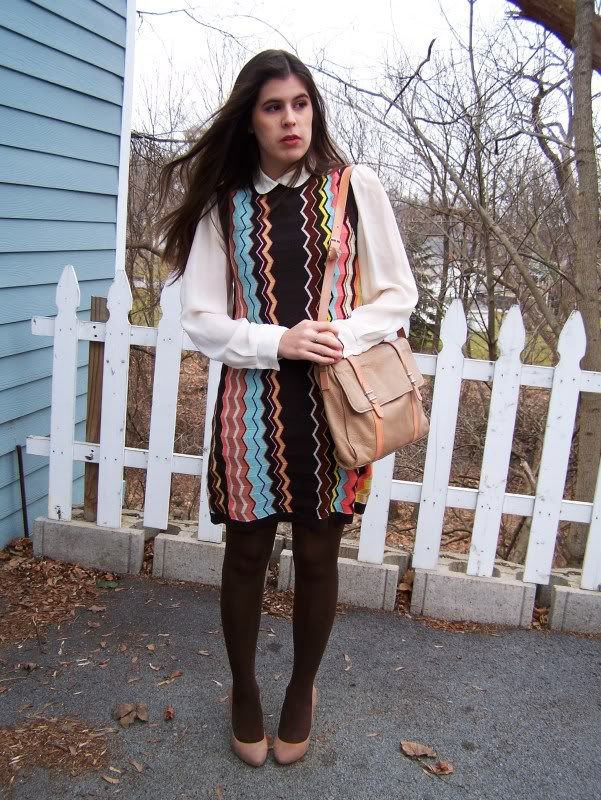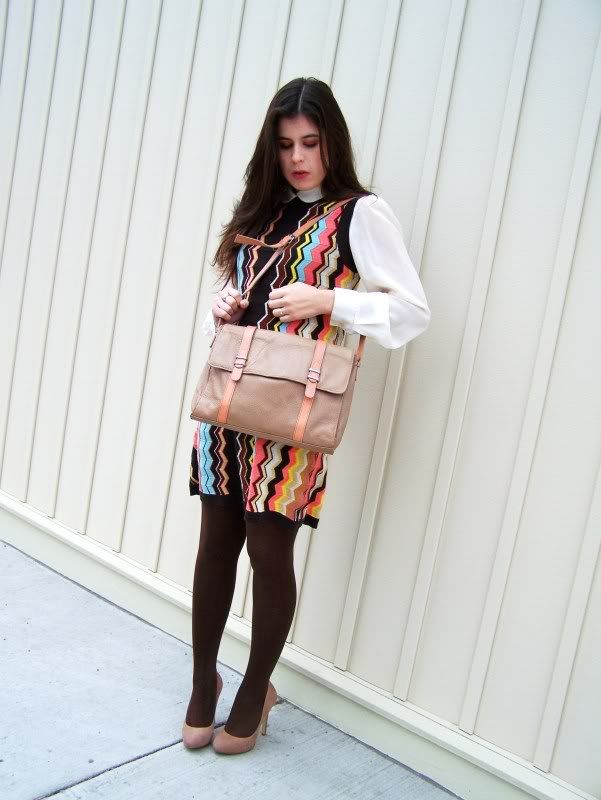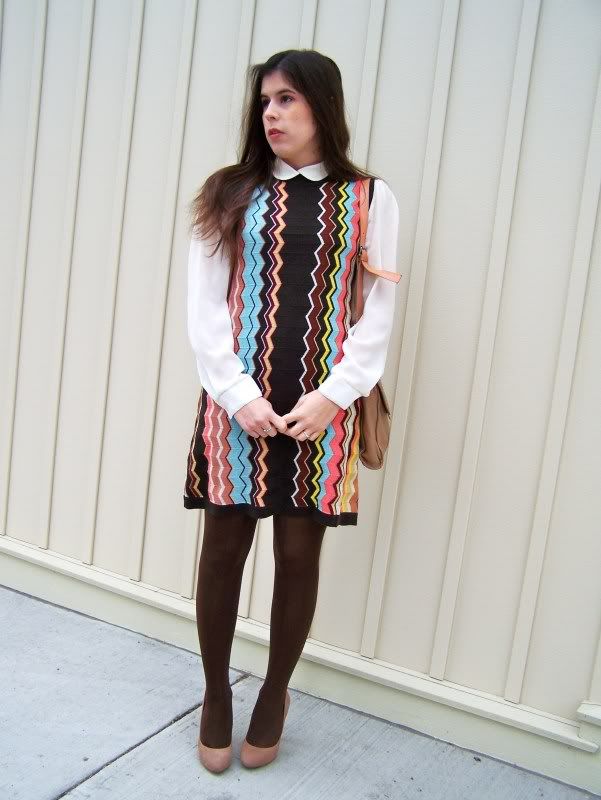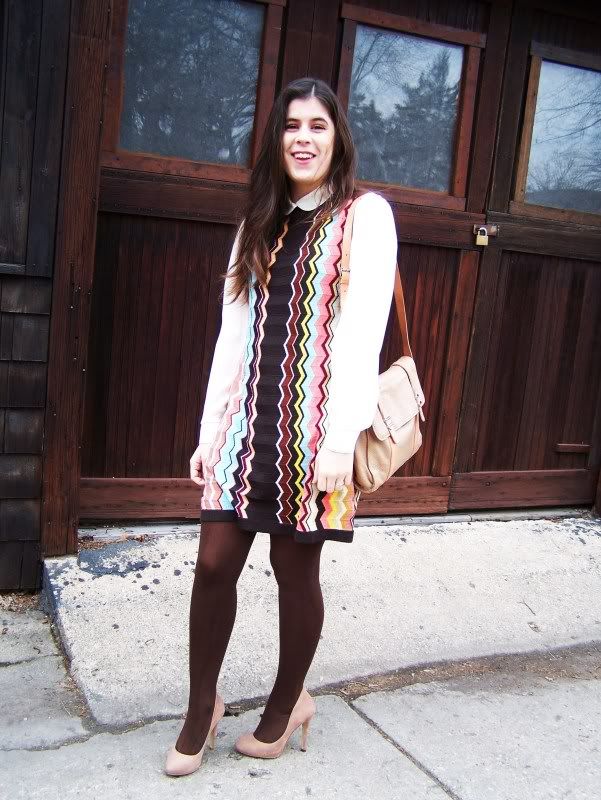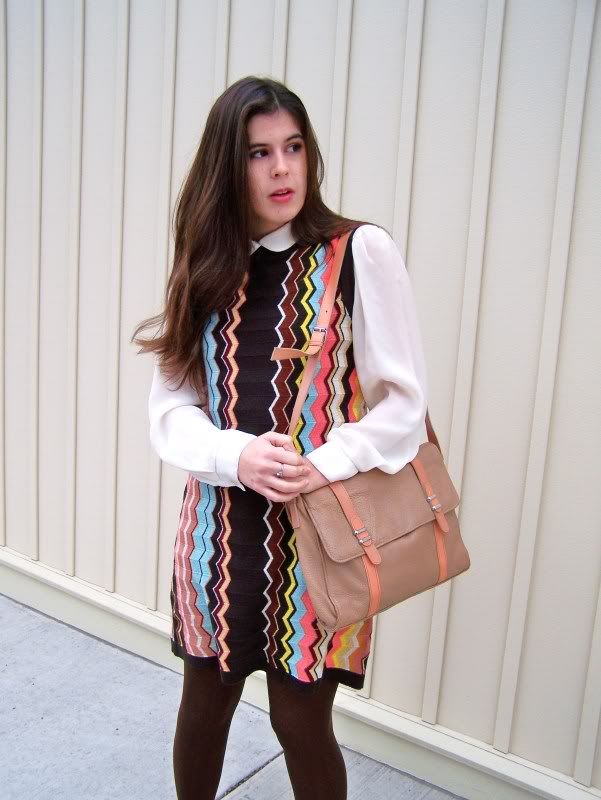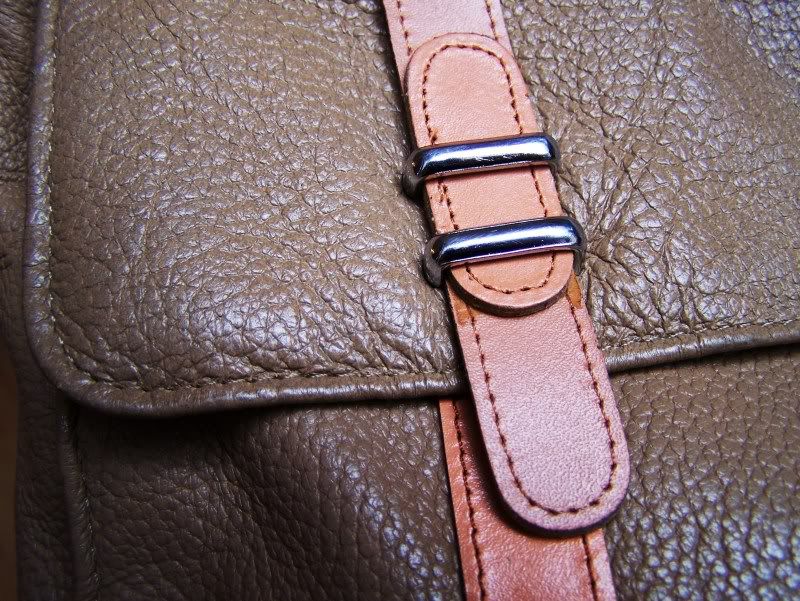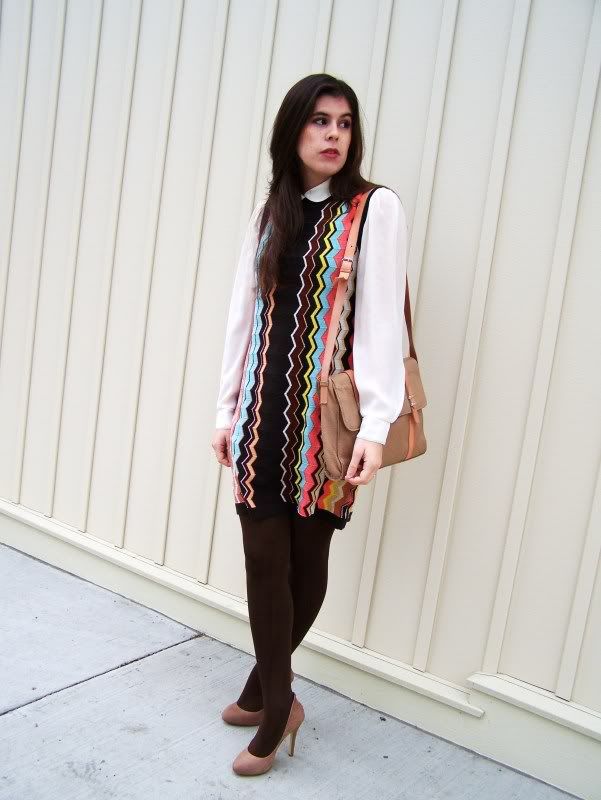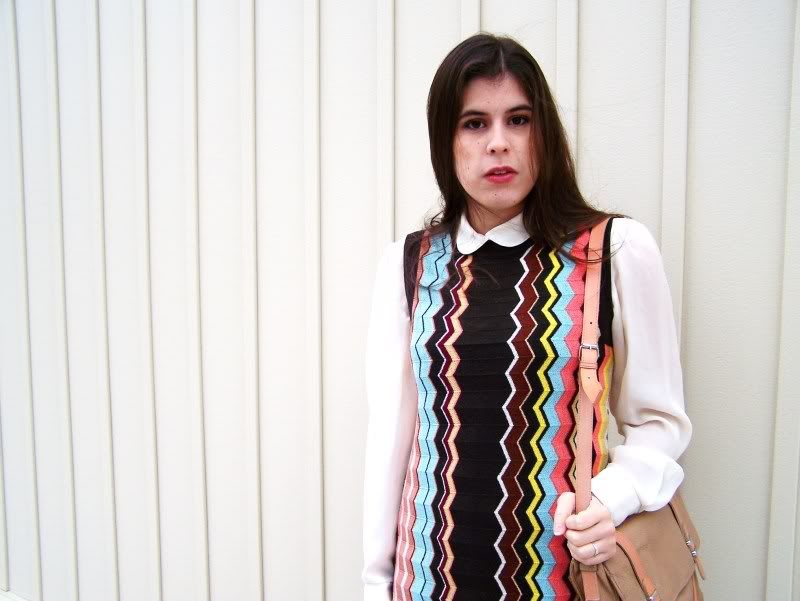 Missoni for Target sweater dress, thrifted blouse, random tights from eBay, thrifted leather bag, and BCBG Generation pumps.
I was loving neutrals today, and was really loving one of my new 40 cent bags. It's made of super soft pebbled leather and looks like a portfolio bag. It has no brand label inside or out, so it's a mystery who designed it. At 40 cents, who could really care? I was blown away.
It was just an accident that I happened to match my shoes to my bag. Something that was a fashion rule back in the day. It's pretty amusing to think of now. Could you imagine planning every outfit with that rule in mind?
I finally found the perfect shirt to pair with my Missoni for Target dress. I had been wracking my brain trying to figure out something. I've been dying to wear this dress again. Then one night while on the brink of sleep, it hit me. My ivory button up blouse, duh! It goes so perfectly, I can't believe I didn't think of before. I paired the dress with some brown tights and was ready to go.
All in all, I love this outfit.
I'm heading out to kick off my Friday night. Enjoy your weekend!