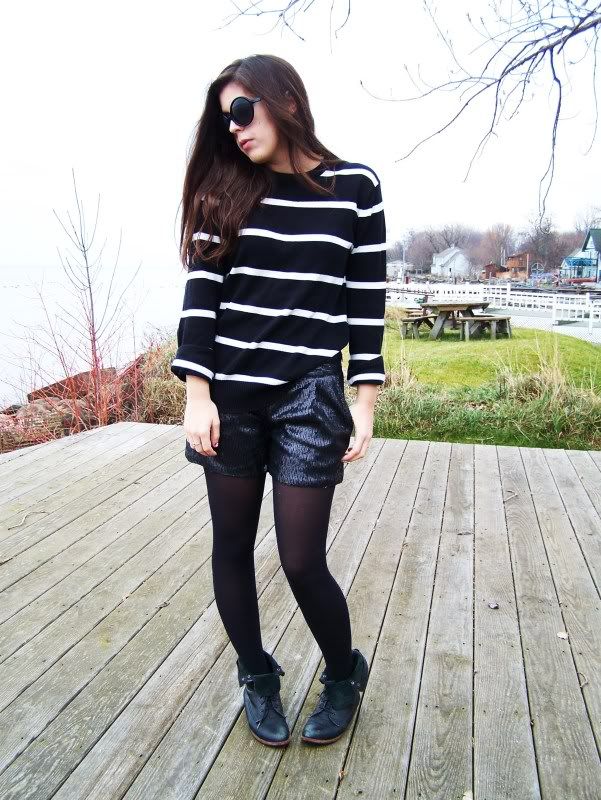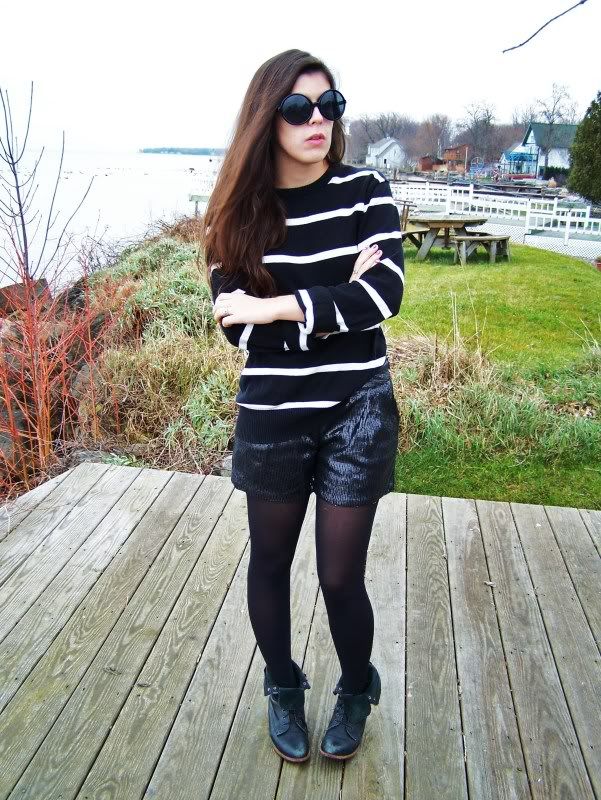 My boyfriend's H&M sweater, Charlotte Russe sequin shorts, Target tights, thrifted boots, and Icing sunglasses.
I love taking something super girly like sequins and dressing it down with boyish features. For a day of holiday mischief at my parents, I wore these awesome pleated shorts. The sequins aren't too big, which makes them less tacky (only slightly though, I love tacky). I borrowed my boyfriend's sweater that I gave him awhile back, just because it's so comfy. I enjoyed my daytime sparkle, boy meets girl outfit.
I honestly don't have too much to say right now, I'm so busy with Christmas preparations. I'm also an hour late to make dinner! Oopsies.
If I don't update before the holidays then, Merry Christmas, Happy Hanukkah, or happy whatever else you celebrate!