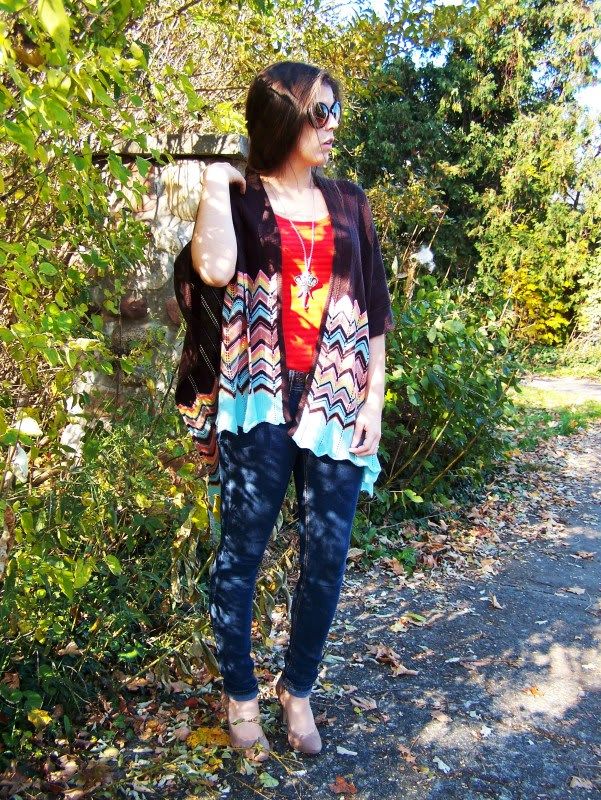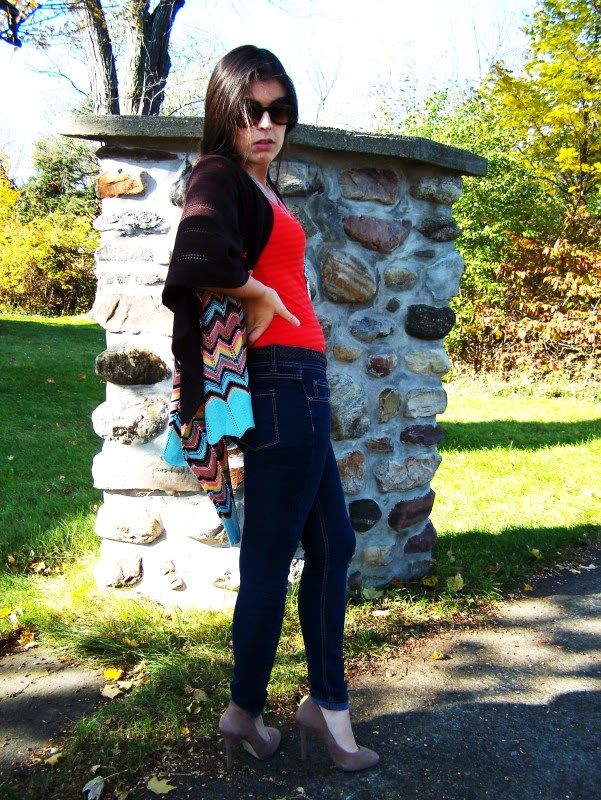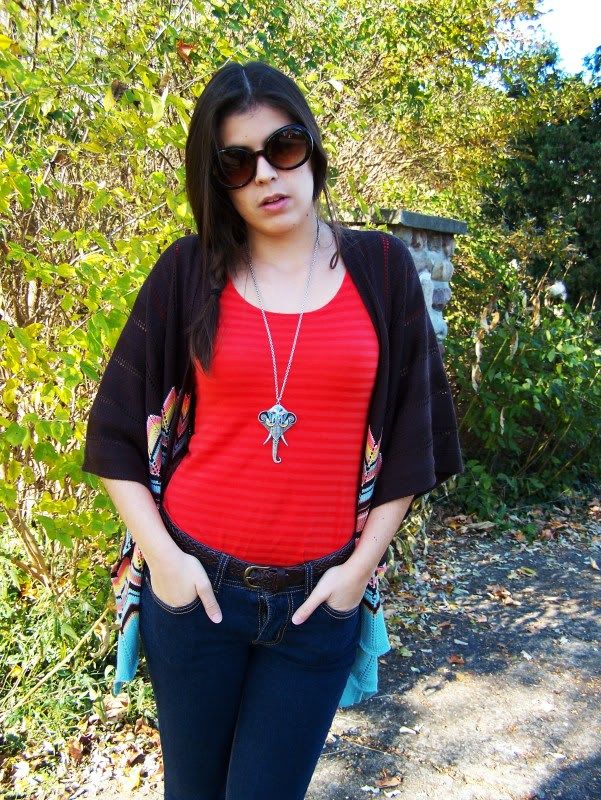 Missoni for Target ruana, years old H&M shirt, thrfited jeans (my favorite and last seen HERE), BCBG Generation pumps (last seen HERE), and Forever 21 sunglasses.
You're probably so sick of seeing all my Missoni for Target garb, with all the pieces I have it feels like I own half the collection. Honestly, I just went nuts for this collaboration, maybe some back story will help you understand (oooh moody).
All through middle school, high school and even the beginning of college I would NEVER wear knits. I hated them. I didn't wear sweaters, ponchos, capes, sweater dresses, or skirts. I honestly have no other reason for it besides the fact that I'm a weirdo. My mother got so frustrated just trying to get me to wear a sweater, I refused.
As time progressed and I started thrifting more, I feel in love with sweaters. Which naturally progressed into a love of all knits. That's what Missoni is known for, I drool over all the gorgeous runway pieces. This collection made it accessible to me, especially since I'm patient enough to wait for the clearance price.
I wasn't sure if I wanted to keep this piece until I wore it yesterday. What do you think? Should I keep it? It was the original piece I was looking for.
While you help me figure that out (THANK YOU!), I'm going to make arrangements to pick up my car. Poor little thing broke again.