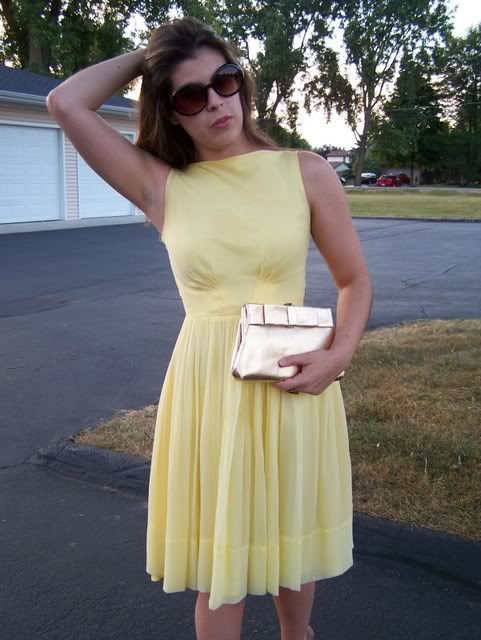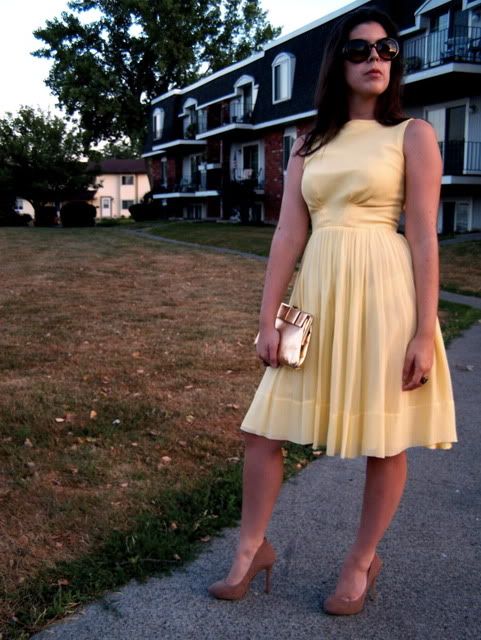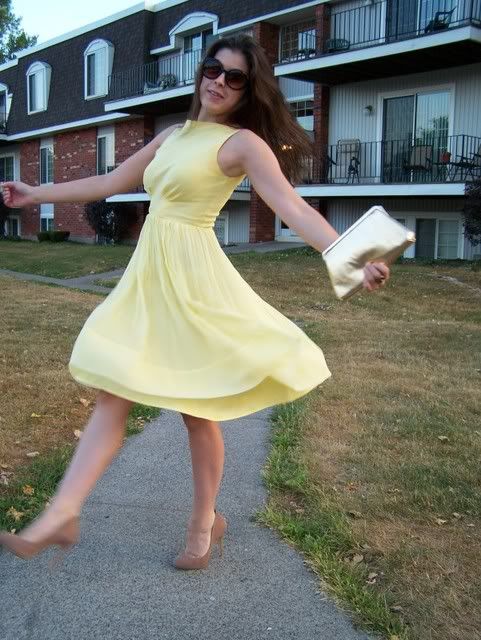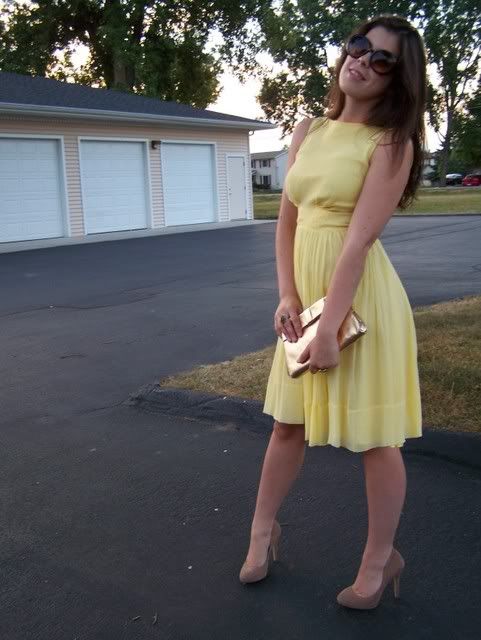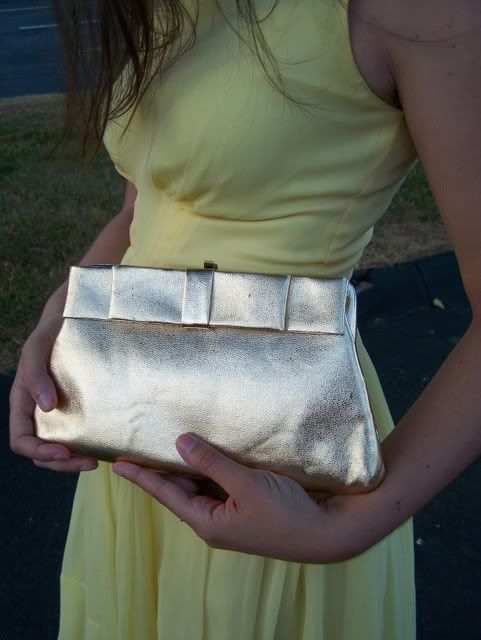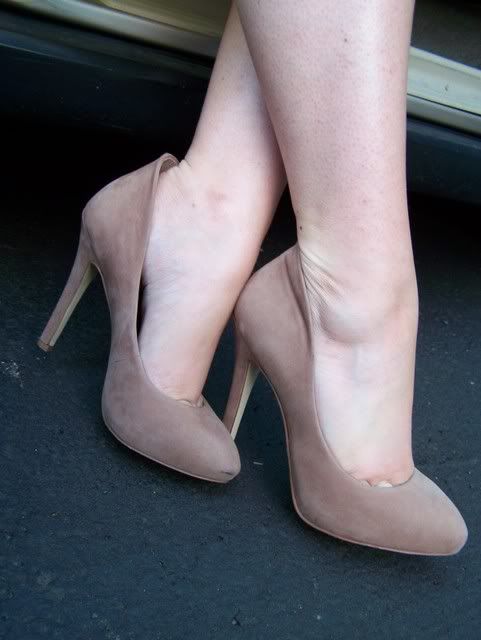 1960's dress, vintage clutch, BCBG Generation pumps, and Forever 21 sunglasses.
For my friend's birthday party everyone was told to wear yellow, hence the yellow party. This means I had a chance to break out one of the best pieces in my closet, (not to mention one of my only yellow things). This dress is just too amazing to me. I can't believe I found it lost in the racks at Salvation Army and it ended up being around $5. It's from the early 60's and my mom tells me how she used to wear dresses like this all the time.
To me it sums up the epitome of summer; bright, airy, and simplistically beautiful. We took these photos before heading out to a late dinner and the party. The sun was setting, and there was music in the air due to the festival across the street. It was one of those magical summer evenings.
It's been so hot here the past few days, temperatures reaching 90+. I've been waiting so long for it to get this hot. It makes me want to just sit on my balcony and sip iced tea. You know what I'll be doing on my day off tomorrow.
For now try to stay cool!
xoxo