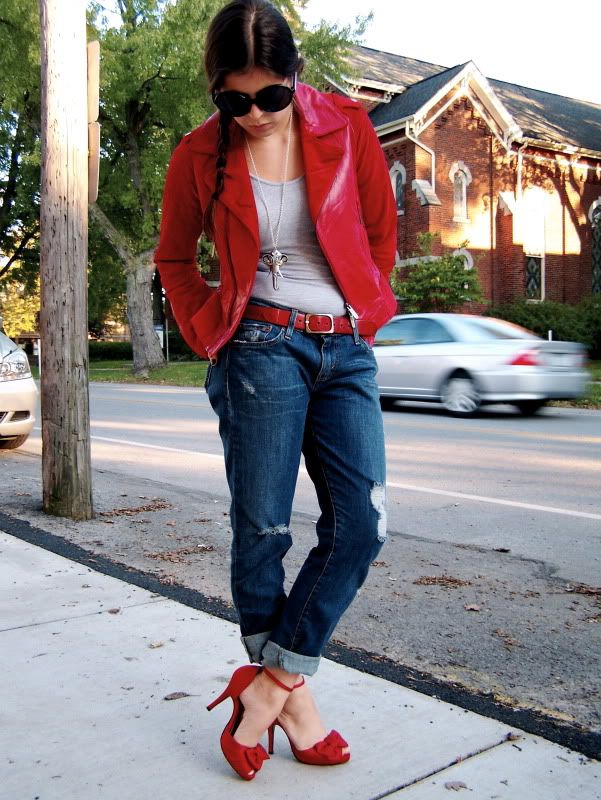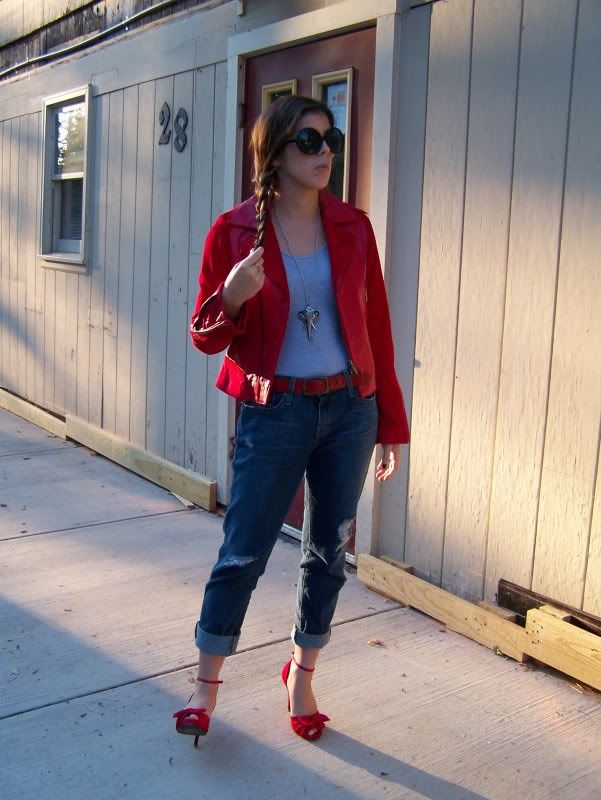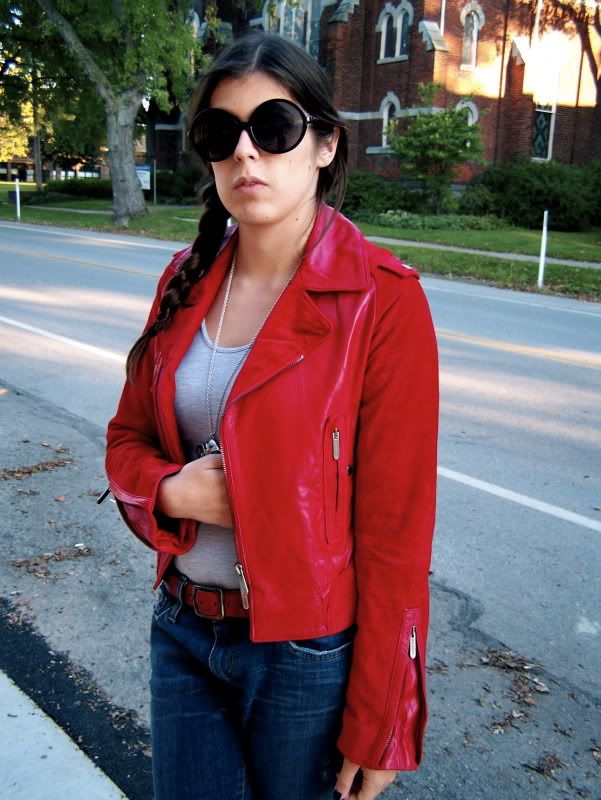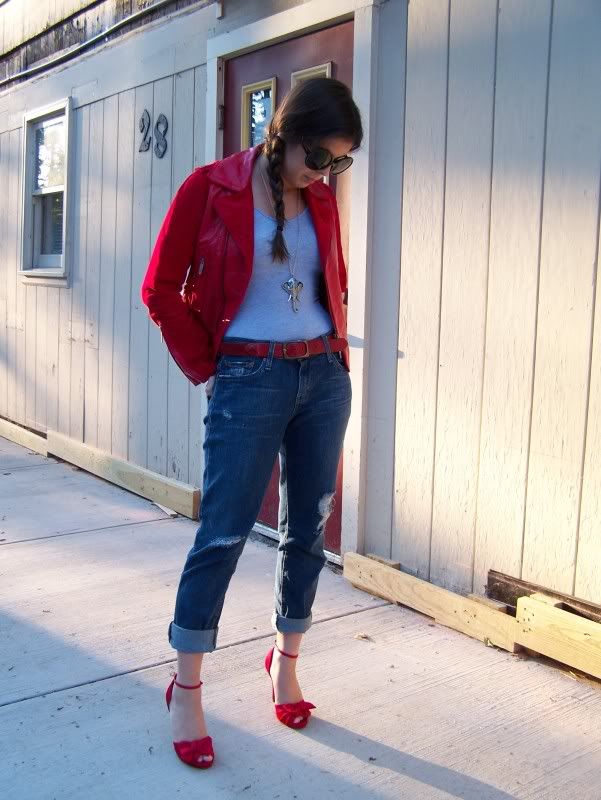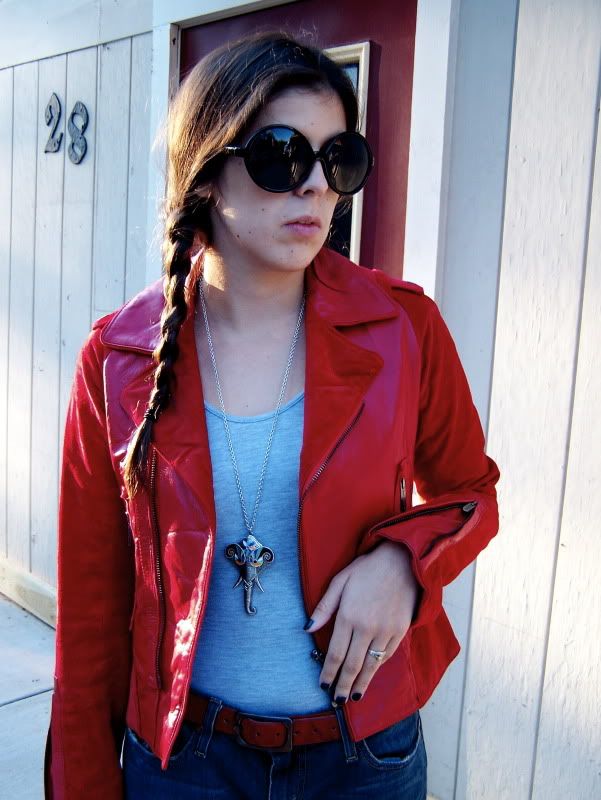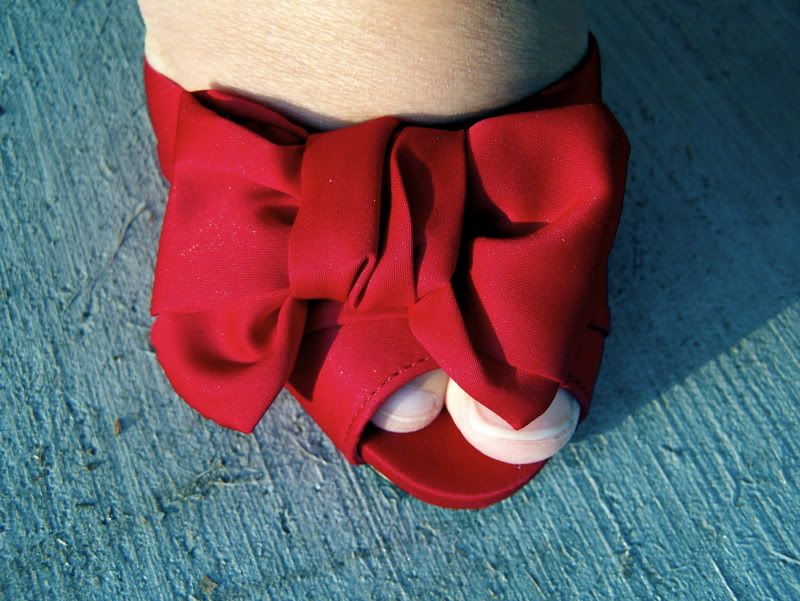 Zac Posen for Target leather jacket, American Apparel grey bodysuit, Levi's jeans, Metaphor pumps, vintage belt, and Icing sunglasses.
I love pairing rugged items like leather jackets and ripped jeans with feminine pumps. It's a great juxtaposition and adds femininity to an otherwise manly outfit.
I could have chosen a neutral pump to go with my bloody red jacket, but I was feeling the monochromatic look. It's not true monochrome though, I could have worn my red jeans. That would have been killer! (I'm joking I don't think I, or most people could pull that off.)
This motorcycle jacket is one of my favorite pieces. I really don't wear it enough. The mix of suede and leather is genius. Not to mention, I picked this jacket up for $50 bucks when it was originally $200. Ah, the payoff of being patient. I waited week after week last summer for Target to mark down all of the Zac Posen merchandise. Wow that sounds pretty pathetic, but hey that's my life. In case you haven't noticed I love clothing way too much. I also love the Zac Posen for Target line way too much. I still search eBay for all the pieces that I'm missing. It's like Pokemon, I've gotta catch em' all.
One day...
For now I'll just wear what I have out to dinner with my boy. I'm going to our local amusement park's fright fest tomorrow. Should be a killer time! (See what I did there?)
xoxo