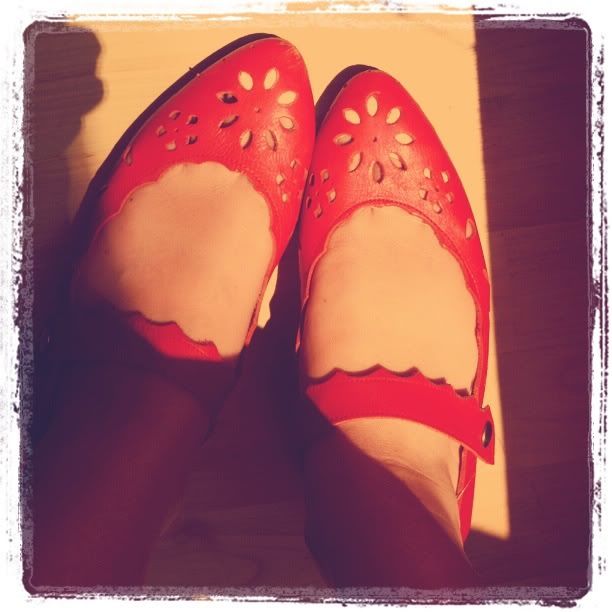 Forever 21 sailor dress, and thrifted vintage flats.
Just sharing a few shots of what I wore to work today. My mom got an iPhone so we were playing around with it.
I've wanted a dress like this for as long as I can remember and got this one from Forever 21 on ebay at a discounted price. I am pretty much obsessed with anything having to do with being a sailor, or nautical. I also love red, white, and blue combos even in the middle of Winter. It's almost a problem, I need to go to nautical rehab.
The simplicity of this outfit is everything Summer style should be: easy and breezy. I can't wait for super hot weather to come!
I leave you with:
My mom's glittery platforms from the 1970's.