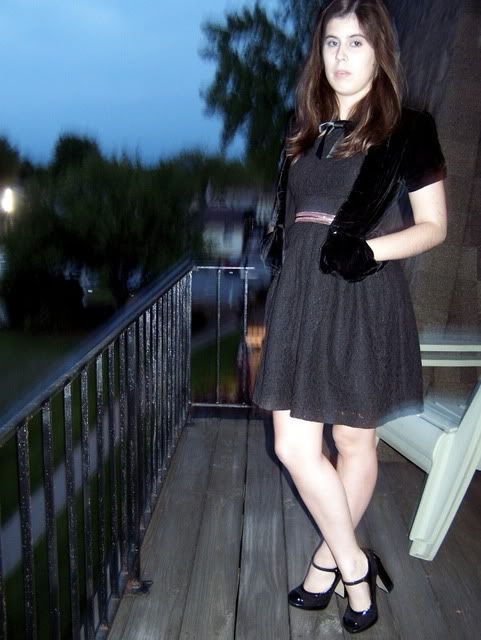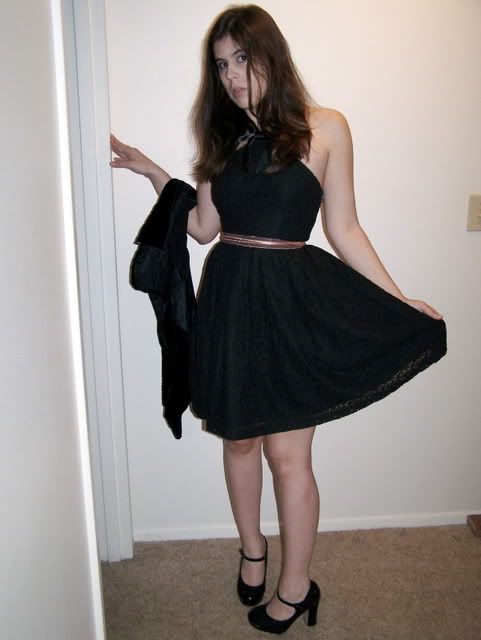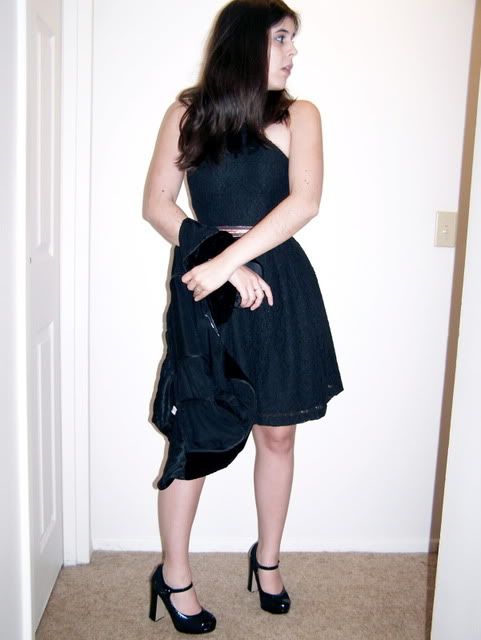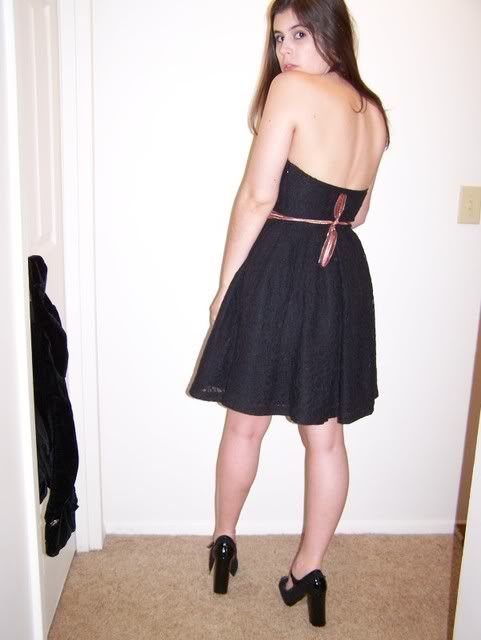 Rodarte for Target dress, Charlotte Russe velvet mini jacket, and Forever 21 Mary Janes.
My boy snapped these pictures of me after coming back from a delicious dinner Friday night. I was finally in a dressy mood again, so we fooled around with the photos in our apartment.
I also got to wear my new mary janes I scored for 17 bucks on Ebay. They're not the mary janes modeled after Miu Miu, but they're close enough. I love them, the cap toe just adds the best detail. I wore them out all last night and managed to keep foot injury to a minimum. Which included a spontaneous trip to a club I was dragged to (I'm not a club person).
Wish I got photos from last night's outfit, but somehow the thought slipped my mind. Next time!
For now I'm off to relax, before I have to sort out the ordeal with my car tomorrow.
xoxo